Among the cash advance, paycheck, and budget assistance apps, Dave is the best-known. However; it is not the only alternative you find available online. After extensive research, we discovered that there are a wide variety of apps that have similar features and terms of use.
You can find excellent alternatives with some of the loan apps like Dave, many of which offer you cash advances and also the possibility to access personal loans when you need to cover outstanding debts. The best one for you depends on your needs.
Why use an app other than Dave?
There are many situations that cause you to need to find new money apps like Dave for your cash advances. Although Dave has very good results, many times it is not enough to cover all your needs.
You can find alternatives with better services or alternatives that better fit your needs
You may find an application with higher amounts for your cash advances
The smartest decision is to make comparisons between different applications to find the best one
Top 6 Apps like Dave
Before opting for any loan apps like Dave, it is necessary that you pay attention to their features and terms of employment; that way, you make sure that they have the services you need. You can find many alternatives available for both Android and iOS devices that will be of great help to you.
Brigit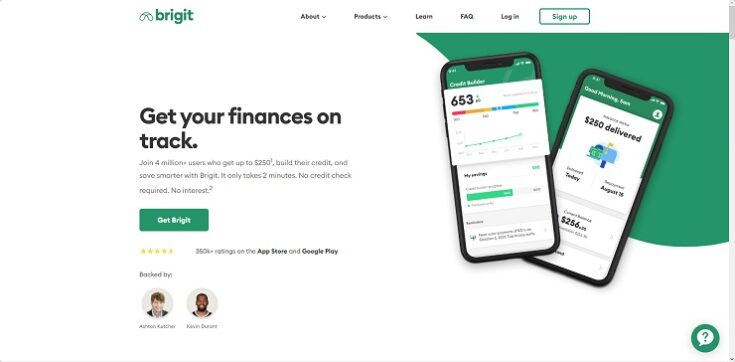 Within the popular options cash advance apps like Dave, you find Brigit, an alternative where you can apply for loans and offer advances for small amounts not exceeding $250. For the loans you will not have to pay interest, however, the monthly membership is $9.99.
This is one of the main differences with Dave, considering that in that application you only have a $1 membership fee. If you join Brigit, you enjoy a variety of budgeting tools that help you make a total analysis of your earnings and spending habits.
On the other hand, Brigit works with major U.S. banks, such as Bank of America, TD Bank, Wells Fargo, and Chase. Among the options, you can also find prepayments and due date extensions.
MoneyLion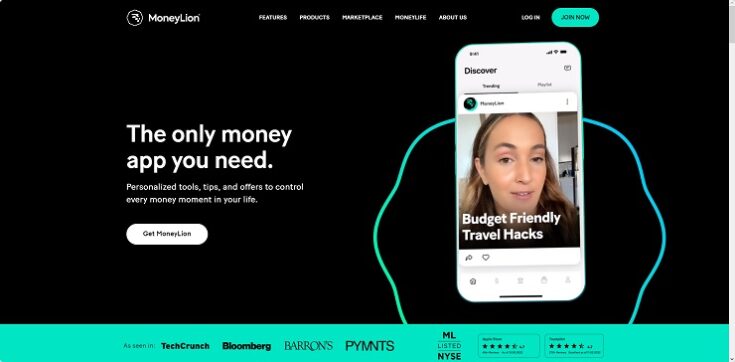 With MoneyLion you have available options for loan applications, investment, savings, and earnings. In addition, you have the option of cash advances and early access to paychecks through the "Instacash" function. You can borrow up to $250 from your next paycheck, which is interest-free for your convenience.
Another benefit of this application is that they do not do credit checks. You also have the advantage of transferring your account immediately, no matter what day or time you make the transfer. Through the RoarMoney feature, you can access your paycheck up to two days before the agreed date.
On the other hand, you do not have to meet a minimum balance to use the application, nor do you have to pay additional fees for standard transfers, mobile check deposits, foreign transactions, or card replacement.
Even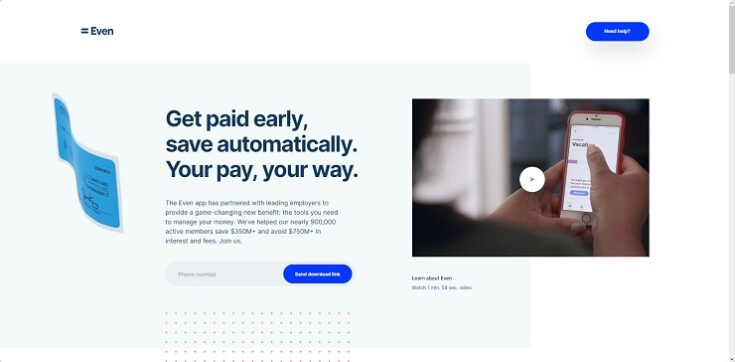 One of the great benefits of Even is that it works with on-demand payments thanks to its relationship with thousands of employers who have partnered with the company. There is no interest for use, however, you must pay an $8 monthly membership, although many employers will take care of that monthly payment.
You also have the option to budget check by check and send notifications with information about upcoming bill payments. To enhance their services Even works in conjunction with over 18,000 banks which you can view through the "InstaPay" option designed for actual deposits into your bank account.
DailyPay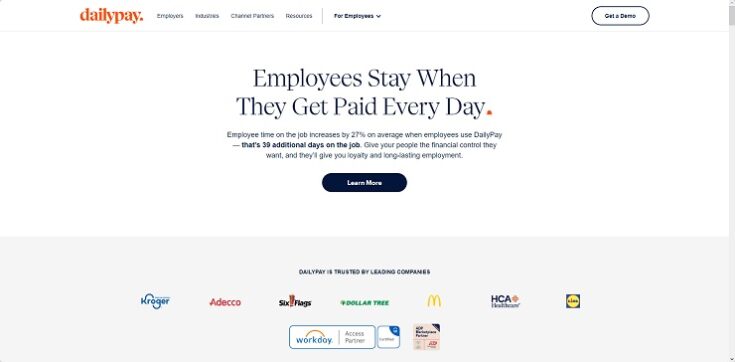 One of the best money apps like Dave is DailyPay; with this alternative, you can access your salary before the stipulated pay date. Likewise, it gives you the option of accessing earned wages, although for this option you need to have an endorsement from the employer.
As part of the services, DailyPay allows you to transfer your pending earnings immediately to your debit card, prepaid card, bank account, or payment card. You must pay a fee of $2.99 to enjoy the deposit of money into your bank. Many wonder if DailyPay takes something from the paycheck, and there are several answers to this question, but you must use it to understand it.
Chime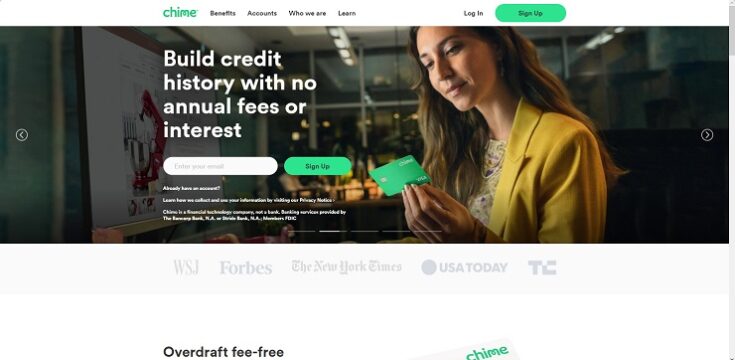 We can say that this is one of the most recognized options by most users when we talk about cash advance apps like Dave. The way the app works is similar to DailyPay and Even, where you can access your paycheck days before the pay date, although you don't have the ability to access a cash advance as Dave offers. In that case, it is said that Chime doesn't exactly pay in advance.
The use of this application is completely free and there are no additional fees for maintenance, minimum balance, or foreign transactions. With Chime, you can send money to your family or friends in a simple way, with no interest per transaction. In addition, they offer more than 38,000 ATMs throughout the United States.
It should be noted that this bank is widely recognized for the benefits offered to its users. Among its options, you find "SpotMe", a function with which eligible users can overdraw their account for a maximum amount of $200.
To be eligible, they consider your payment history to evaluate if you meet the estimated dates. You must also have received $500 or more in direct deposits during the previous month. Note that there are several cash advance applications that work with Chime, so it's a great tool.
Empower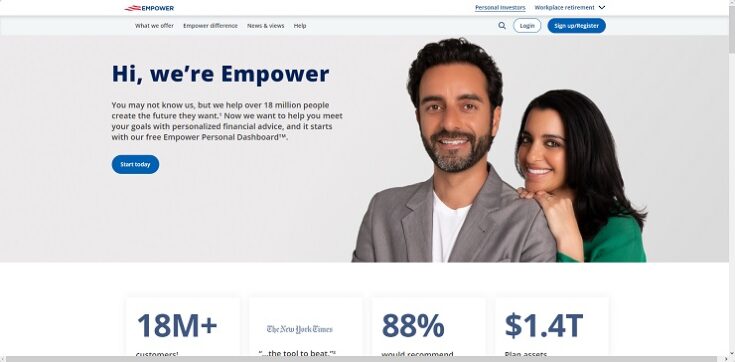 Like many of the aforementioned apps, with Empower you can get interest-free cash advances, although they cannot be amounts over $250. When you make the transaction you can send the money to your Empower account for free, but if you prefer to send it to your bank account there is a $3 fee.
There is no credit check to access this application and there are no additional fees for late payments. However, you must pay a monthly membership of $8 and you can try the application for 14 days for free.
One of the app's requirements to be eligible for cash advances is that you make consistent direct deposits into your checking account. On the other hand, you have a paycheck advance deposit feature available to you with which you can access your paycheck up to two days before the estimated date.
To enhance your benefits, you have a 10% rebate on eligible purchases at some supermarkets, restaurants, and gas stations. Of all the options, this is one of the best when it comes to the benefits they have to offer.
References