The first bank to eliminate overdraft fees was Capital One. It also eliminated insufficient funds fees, which are now a thing of the past as of 2022.
After this decision, many banks joined in and offered solutions for their consumers. Overdraft fees used to be quite high, generating many complaints from customers.
What banks let you overdraft right away?
Many banks are willing to offer you overdrafts, but not all of them will approve them immediately, and many charges too high-interest rates. Here are the banks and accounts that provide fast and affordable overdrafts:
Capital One 360 Checking with your bank account
Since the beginning of 2023, Capital One has offered its customers fast overdrafts with no additional fees; it's an excellent option for not only that, but you also enjoy an account with no monthly maintenance fees, minimum deposit, or minimum balance requirements.
You can access a 0.10% APY and its extensive ATM network. Capital One has offered overdrafts for a long time but, until now, decided to eliminate surcharges.
Ally Interest in your checking account
You get overdrafts quickly and with no additional fees; their accounts do not require a minimum deposit or a specific balance. It is a preferred account for many citizens because of the convenience of withdrawing their funds.
Cashback with your debit account
In addition to having no interest on your overdrafts, it won't take money from your Discover savings account to replenish the overdraft amount. It's a great solution when you need cash immediately but doesn't want to cover large fees.
It's a great account bank because it doesn't have a maintenance fee or require you to maintain a minimum balance. You'll also enjoy rewards for your spending even if you request an overdraft.
Axos Bank Rewards Checking
This fully online bank allows you to overdraw your Essential Checking, Fist Checking, or Rewards Checking account. You can link it to another account or line of credit. One of its great benefits is that it has no overdraft fees.
Bank of America
You can get your overdrafts immediately. It also has an optional overdraft protection service where you can link your checking account to second savings, checking, or credit card account.
That way, you can cover overdrafts more simply. As for fees, Bank of America does have some, depending on the transfers or transactions you are making.
Chase Bank
Like the other banks mentioned above, the approval of your overdrafts is done immediately. It also has a protection service that allows you to link the account to a savings account to cover your overdrafts.
However, that service is unavailable if you have a Chase Secure Checking account. Eliminated fees for overdraft transfers.
Alliant Credit Union
While Alliant is not a bank per se, it is a credit union that works just as a bank that lets you overdraft money instantly. It is even one of the first institutions to eliminate the extra fee for this transaction.
Most banks and credit unions still charge up to $35 for an overdraft, even if you overdraft more than once a day.
In addition, their credit line does not allow overdrafts, which can be beneficial, especially if the person does not have cash. On the other hand, Alliant gives you the ability to overdraft. The method is called "Courtesy Pay" and is intended to help customers avoid having declined transactions generated for them.
Important: you need to be a credit union member (for at least 6 months) and transfer $600 to your checking account per month to access these overdraft benefits. Please note the overdraft amount must be paid as soon as possible.
SoFi
One of the most relevant online banks today is SoFi. Among its benefits is that it does not charge a fee for overdrafts. Similar to Alliant, you can access two overdraft options.
The first allows you to transfer money from your savings account to your checking account to cover the overdraft. It works as a protection at no additional charge. The second is coverage, where SoFi allows you to use a debit card, which can be overdrawn up to $50. For this to occur, the customer must deposit $1,000 a month in direct deposits.
U.S. Bank
It is another bank that lets you overdraft right away. U.S. Bank allows you to overdraft by $5 and will not charge you an additional fee. However, be careful because if you overdraw by even a penny more, you will have to pay a $36 fee.
To prevent this from happening, link your savings account to your checking account to protect you from the overdraft fee. However, depending on the account, you could pay up to $12.50 per overdraft. There may be better options than this. However, if this is your primary bank, it is beneficial for overdrafts, at least on low amounts.
PNC Bank
This bank is one of the best for overdrafts. It offers protection if you link your checking account to your savings account, although you can also connect your checking account to a personal line of credit or credit card.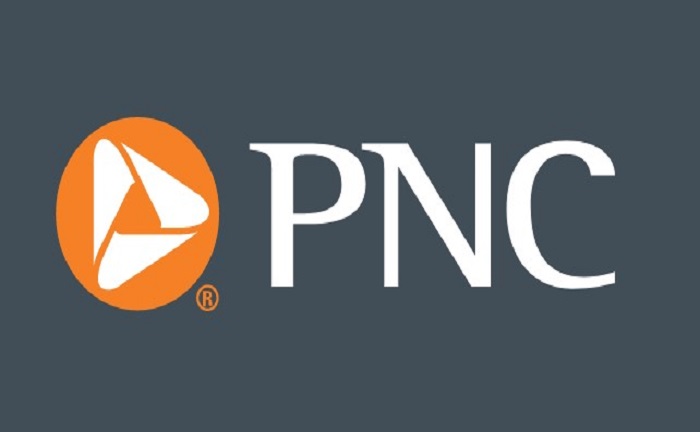 The cost of the protection is $36, which is cheaper than PNC Bank's standard overdraft fee. If you don't check your balance, you can decline any withdrawals with your debit card if you need more money in the account. Plus, it limits you to four overdraft fees per day.
SunTrust Bank
The latter allows you to make ATM withdrawal transactions with your debit card, even if you don't have enough money in your account. It is one of the best overdraft options. It provides assistance, protection, and coverage if you become overdrawn.
SunTrust Bank will charge you a $36 fee for each purchase despite this benefit. You have access to a maximum of 6 transactions per day, but you will not be penalized if the overdraft is less than $5.
This bank's overdraft protection service guarantees that no overdraft or transaction will be declined once you access it. Each transaction costs $12.50, but if you deposit funds to cover the overdraft on the same day, you can avoid it. You also need to link a savings account, credit card, or line of credit to your checking account to transfer funds.
Other banks where you get immediate overdrafts
Bmo Harrys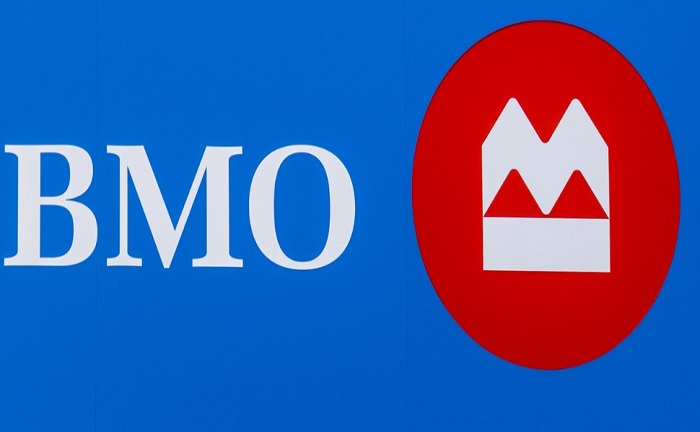 They have a "Smart Money Account" with no overdraft fees. This is a checking account where you only pay $5 per month in maintenance fees ($0 if you are under 25).
It is an ideal bank account for those who tend to overdraw their purchases. If you make a cash withdrawal at an ATM, the transaction will be rejected, preventing an overdraft from occurring. These are its main features:
Make your bank transfers digitally.
It only requires $25 to open the account.
Access to more than 40,000 ATMs.
Transfer your money to your Zelle account.
Manage your transactions securely and quickly.
You get a Mastercard debit card.
Bank of Huntington
In case you overdraw your Bank of Huntington debit card, they have an option for you to pay your transactions in these cases. There are two ways they offer to cover overdrafts:
Checking accounts have standard overdraft practices. These already come when you open the account.
Overdraft protection plans. You can choose to link a savings account. This way, you avoid the fee. For information on this alternative, consult your bank advisor.
Bank of Huntington authorizes and pays overdrafts on checks and automatic bill payments. However, if you withdraw at an ATM, the overdraft will only be made if you request it. You should also know that the bank only authorizes overdrafts at its discretion. They do not guarantee that it will always be approved and covered.
Unlike other banks that do not charge overdraft fees, Huntington's bank charges $15 per transaction. The fee will be waived if the account is overdrawn by more than $50. They also have a limit of 3 charges per day.
Fifth Third Bank
Standard overdraft coverage is available. If your checking account is not funded, you can pay your transactions with checks, ACH deposits, and bill payments.
Plus, you have "Fifth Third Extra Time" (available with Momentum Checking). With this option, you have extra time to make a deposit. You avoid the overdraft fee. If you become overdrawn, you will receive a notification in your Online Banking the next business day.
Fifth Third Bank charges one of the highest overdraft fees of any bank. The overdraft fee is $37, regardless of the times it has occurred. Additionally, the fee will only be charged for up to 3 overdrafts per day.
Discover
Overdraft protection is also available. In this case, it consists of a link between your Money Market or savings account and another deposit account that transfers the necessary funds to avoid the inconvenience of returning items when there is insufficient money in the account.
Overdrafts Protection covers online bill payments, ACH transfers, and checks. However, it does not apply to ATM withdrawals and debit card transactions.
Discover's overdraft protection feature is quite simple: the service automatically initiates a funds transfer from your selected overdraft protection account. However, you must enable the service. It is not an option that comes already activated in the account.
To do this, when you log in to the Account Center, see "Overdraft Protection." You will see it under "Accounts."
Discover does not charge an extra fee to use this overdraft protection insurance. Also, it's one of the best options because, as of 2019, Discover removed the costs associated with overdraft fees.
Citizen's Bank
For those who tend to overdraw, Citizen's Bank brings you "Citizens Peace of Mind." It is an option that helps you prevent unexpected overdraft costs. It is a means that gives you extra time to add funds to your account to reverse the fees.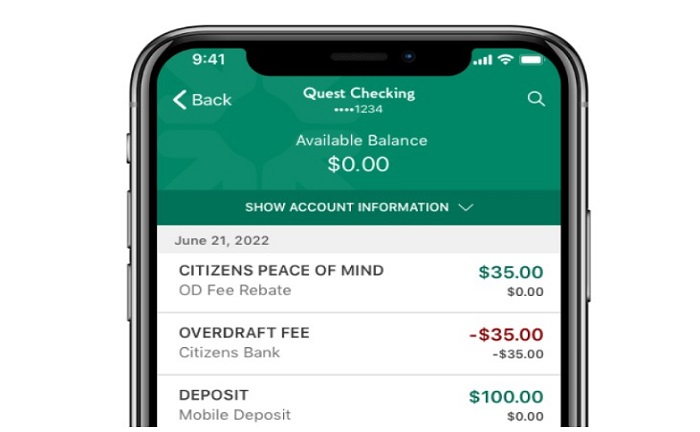 The system will send you an alert to your cell phone notifying you of what happened. That way, you have time until 10:00 p.m. that day to make the deposit in your account and cover the amount spent. Then, the bank will reimburse you the next business day for the overdraft fee. It's a relatively easy method to understand and use.
TD Bank
"TD Overdraft Relief" (does not apply to core accounts) is an easy option to avoid overdraft fees. They give you flexibility if this happens. They have another good way in case of overdrafts.
They give you a grace period (similar to Citizen's Bank) until 11:00 p.m. the next business day you overdraft to make a transfer or deposit to cover the fee.
Make sure your account balance is at least $0. You do not need to deposit more money than necessary. They will also reimburse the fee to your checking account if you make the transaction within the given time frame.
Important: There is no fee if you have $50 or less left over on your TD Bank account.
Wells Fargo
This is another U.S. bank that offers an overdraft protection service. If you do not enable it and overdraw, you will be charged a $35 fee (limit of 3 fees per day, maximum of $105).
"Clear Access Banking" is the option offered by Wells Fargo. This is a bank account with no checks and no overdraft fees. Its features are:
Open it for as little as $25.
You only pay a $5 monthly maintenance fee (minors under $25 do not pay this).
It is a checking account that does not require checks.
Pay directly from your virtual wallet or contactless debit card.
Wells Fargo also has a grace period for those who overdraw. This is an extra business day to deposit the expense and avoid the overdraft fee. Therefore, it will reimburse you for the cost if you comply.
Best banks for overdraft
Several banks or credit unions have attractive overdraft benefits. One of the best that is worth highlighting is Capital One. It does not generate extra commissions, besides being one of the banks with the best facilities, for example, in terms of the ATM network.
Citibank is another of the best banks for overdrafts. They also do not charge fees and have a protection service. For example, if you pay with your debit card and there is not enough money, the purchase will be declined so that you do not generate overdrafts. In addition, coverage is available at no extra charge.
You can also open a free online checking account with no opening deposit. It may give you benefits on overdrafts.
How much will a bank let you overdraft?
A bank may allow you to overdraft between $100 and $1,000. The amount will depend on the account holder's income. This also varies according to the limit of money your bank allows you to withdraw.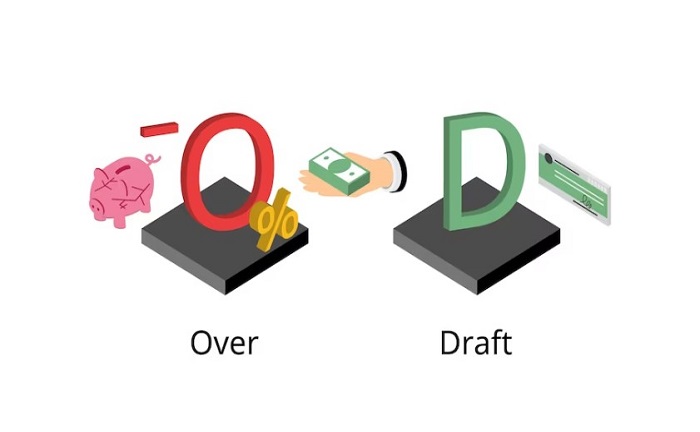 For example, if you have $2,000, the overdraft limit maybe $250. This means that you can spend $2,250.
Important: to know the overdraft limit is determined by the person's transaction history, financial stability, debts, and account balance, among other aspects. Ask your bank about the amount you can overdraft, coverage, etc.
Can you overdraft if you have no money?
First, you should know that not having enough money and over-drafting are different things. On the other hand, although it is possible to overdraft, depending on the bank and the characteristics of the checking account, you will have to pay a fee for each overdraft, which can lead to you having to pay a considerable amount of money.
You must also understand the concept of overdraft. This implies that the bank pays for your purchase or gives you a certain amount if you make an ATM withdrawal. If this happens to you a lot, you can switch to a bank that offers facilities such as no overdraft fees.
We often need to know where they come from. For example, Chime is a banking application that does not generate hidden fees for overdrafts or services. It is an excellent alternative to prevent the money in your account from disappearing daily due to fees.
You can also learn the Pros and Cons of Chime if you consider it to be a good option in overdraft matters.
Can you withdraw money from ATM with insufficient funds?
You can withdraw money from an ATM if you have insufficient funds, but only if you have overdraft protection. If so, you will then have to return the money and pay the transaction fee (if applicable).
Keep in mind that if you do not have this type of coverage and withdraw money from a debit card without having money in your account, the bank will automatically reject the transaction and the issuance of bank checks.
Do you have to wait a few minutes or apply for overdrafts?
Generally, when you open an account at a bank that allows overdrafts, accepts the associated overdraft fees and features, and activates the service, you will be able to use it from the moment you have your account active.
References
Was this Content Helpful?