Rising costs for higher education compels the students to borrow loans to cover their college expenses. There are different types of student loans. If you need a loan, you may get confused while comparing various financial options. Generally, loans required for higher education are of two types: Federal and Private loans.
It was reported that 43.4 million borrowers have a federal loan as of 2021, while only some students go for private loans.
Federal loans may be subsidized or unsubsidized, and both have their own perks. Flexible payment options, forbearance, deferment plan, and lower interest rates are offered in both types of loans. Still, each has different payment terms, interest rates, and other deferment and consolidation plans. Continue reading to know more about unsubsidized student loans: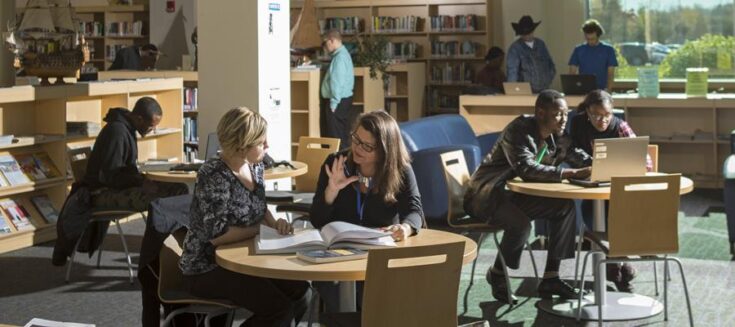 What Is a Subsidized Loan?
When you apply for federal student loans via Free application for Federal Student aid, you will get two types of loan options: Unsubsidized loans and Subsidized loans.
As the name indicates, an unsubsidized loan is a federal student loan that the federal government does not subsidize. When the loan is disbursed, interest begins to accrue, which is capitalized and added to the total balance until repayment begins. In an unsubsidized loan, the borrower is responsible for paying all capitalized interest, and he gets no help from the government.
To qualify for an unsubsidized loan, you don't have to justify any financial need; instead, your school is responsible for determining the needed amount based on the cost of attendance, scholarships, and aids you may have received and other expenses.
What Is the Difference Between Subsidized And Unsubsidized Loan?
A subsidized loan is also a type of federal student loan in which the bank or government pays interest for you while you are in school for at least half time, during the post-graduation grace period or loan deferment period. The financial need is determined by your cost of attendance minus estimated family contribution and other financial aid.
The key differences between unsubsidized and subsidized loans are eligibility, loan limit, and interest.
Unsubsidized loans do not require demonstration of any financial need, while subsidized loans require the borrower to demonstrate financial need.
Unsubsidized loans are way more expensive than subsidized loans because interest starts accruing the moment loan is disbursed. In contrast, subsidized loans allow the borrower some time until he finishes his study or passes the deferment period.
And in an unsubsidized loan, only the borrower is responsible for paying the interest. In subsidized loans, the borrower is waived on the responsibility of paying interest that accrues during school, grace period, deferment, and forbearance periods, which the government or bank pays. Once the borrower starts the repayment, the government stops paying interest, and the borrower repays along the original amount along with interest starting from that moment.
Unsubsidized loans are offered to all students (undergraduate and graduate) regardless of their financial needs, while subsidized loans are awarded to only those (undergraduates) with financial needs.
Benefits
Unsubsidized loans have several benefits, which are as follows:
Unsubsidized loans do not require the borrower to demonstrate any financial need. They are especially helpful if you have reached the borrowing limit on need-based loans and still need more money to cover school costs.
Not only undergraduate but graduate and professional students are also eligible for subsidized loans.
The borrower can get more money with unsubsidized loans compared to subsidized loans.
An unsubsidized federal repayment plan gives you more flexibility than private loans.
Unlike private loans, unsubsidized loans do not require credit checks.
Drawbacks of Unsubsidized Loans
Some of the downsides of unsubsidized loans are:
The interest starts accumulating the day it is disbursed. If you cannot repay interest from the start, it will start accruing and will be added to your principal loan as capitalized interest that will increase the cost of borrowing. Therefore, if you choose to borrow an unsubsidized loan, try to start paying interest before leaving school.
Federal loans (unsubsidized and subsidized) have an annual limit on how much you can borrow. In such a case, you need to supplement it with private loans.
Interest Rate
If you receive an unsubsidized loan, you need to repay the loan with a fixed interest rate for the rest of your life.
For undergraduates, the current interest rate for the unsubsidized loan is 3.73%, as of 7/1/22.
For graduates or professional students, the current interest rate for unsubsidized loans is 5.28%, as of 7/1/22.
How to Apply For Unsubsidized Loan?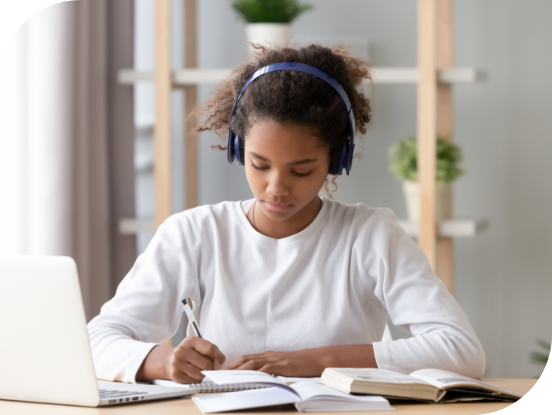 Before you apply for an unsubsidized loan, you must fulfill the following criteria:
You must be a US citizen or national, or a permanent resident
Must be enrolled in the accredited institution on at least half time basis
You must not owe a refund to any previous student loan and have no loan defaults
You must have good academic standing
Steps To Apply
Fill out the FAFSA form. This form is used to determine the financial aid package.
You will receive a financial aid letter from your school's financial aid office. The letter will list the financial aid options you qualify for and how you can accept them. You may get qualified for the subsidized loan or unsubsidized loan.
You have to complete paperwork and fulfill other requirements to receive the loan. This requires you to sign a promissory note (loan agreement). If you are receiving a loan for the first time, you also need to complete online entrance counseling to understand your obligations as a borrower.
Once you receive a loan, your school will use it for your tuition fee, room and boarding, and other school expenses. If some amount is left, the school will hand it over to you.