In the digital age, more and more people are interested in leading a healthy lifestyle and staying fit. Now it's not enough to just look for a fitness instructor at gyms like L.A. Fitness or Planet Fitness. Technology has advanced for fitness apps!
One of the most popular tools to achieve this goal is MyFitnessPal, an app that allows you to track food intake, count calories, and track exercise.
However, there are other options on the market that also offer excellent functionalities to help you maintain a healthy lifestyle. Depending on your desires you can find alternatives that better fit what you want to achieve.
The best alternatives to MyFitnessPal
When it comes to apps with which you can track your diet and lifestyle, MyFitnessPal is one of the first alternatives that appear among the options. However, if it doesn't turn out to be what you're looking for, you can try some of its alternatives that offer great solutions.
FatSecret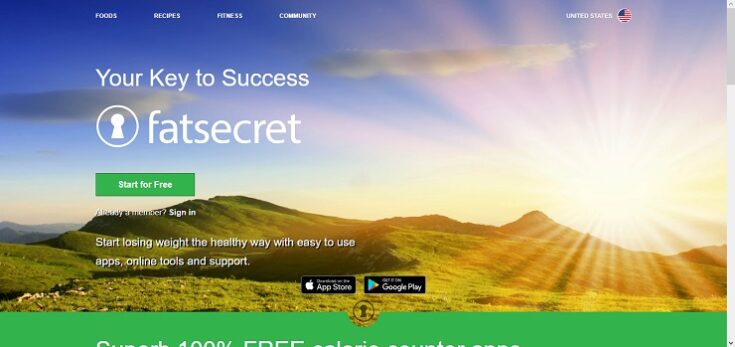 FatSecret is a food and exercise tracking app that offers an intuitive and easy-to-use interface. This app allows you to track your food intake, count calories, and monitor your weight loss progress.
A standout feature of FatSecret is its food database which contains a wide range of options and allows you to accurately track your nutritional intake.
Through the app you also find a food diary that helps you keep track of the food you eat, healthy recipes you can implement, nutrition information, and an exercise diary. It is an app compatible with both Android and iOS devices.
Lose It!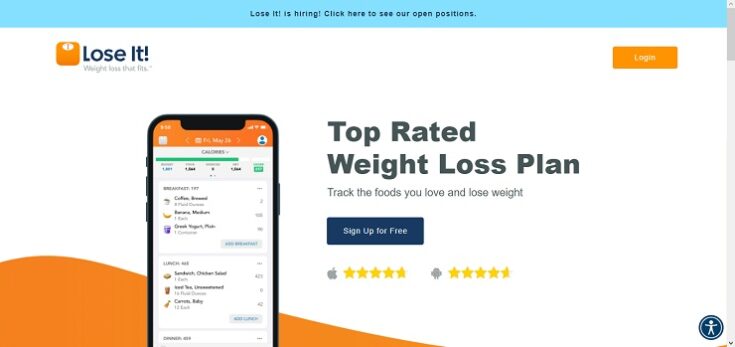 Lose it! is a popular alternative to MyFitnessPal that offers a variety of features to help you reach your weight loss goals.
In addition to tracking food intake and counting calories, this app also includes features such as an exercise journal, healthy recipes, and a reward system to keep you motivated.
Lose It! Also offers the option to connect with other users through the online community, which offers additional support during your weight loss journey. You can have everything you need to improve your habits in one click on your cell phone.
Lifesum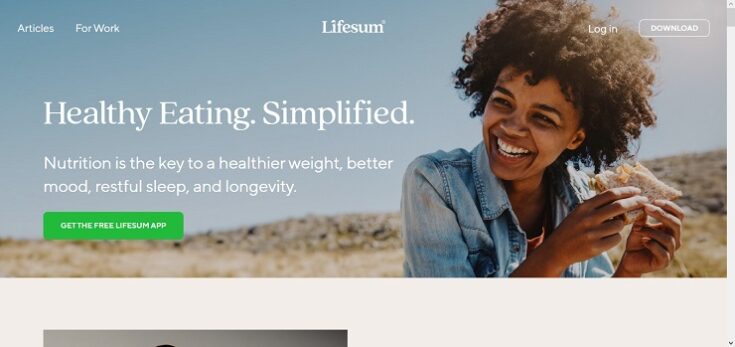 Lifesum is a healthy lifestyle app that combines food tracking with personalized tips and recommendations. In addition to allowing you to track your food intake and count calories, Lifesum also offers meal plans and specific diets such as ketogenic diets or low-carb diets.
The app can automatically log your steps and activities, allowing you to get a complete picture of your healthy lifestyle.
It is an excellent ally on the road to developing healthy habits that you can maintain throughout your life without it becoming a complex task.
Cronometer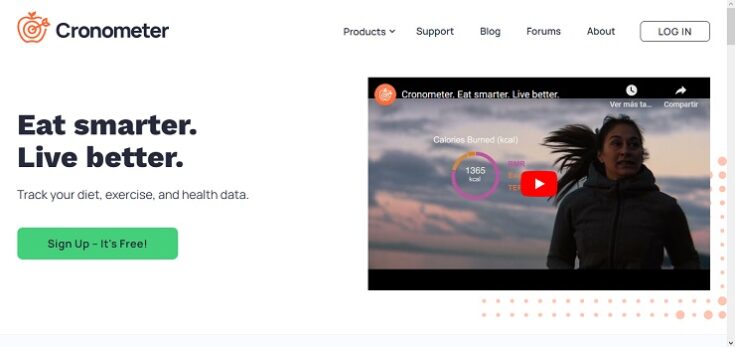 Cronometer is a solid application dedicated to offering alternatives to improve your habits and start taking care of your health. Its Pro version also has a lot of valuable information and access to effective tools for your process.
However, in its free version, you can have an exceptional ally to record your progress, the supplements you take, check recipes, and scan barcodes.
My Diet Coach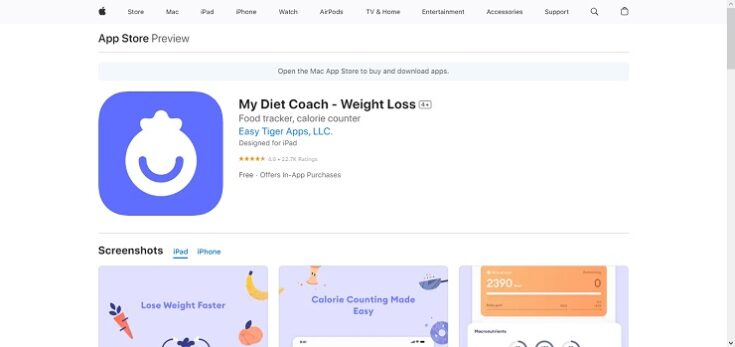 My Diet Coach is an app that focuses on both the mental and physical aspects of wellness. It also offers food and exercise tracking.
My Diet Coach has motivational tools and reminders to help you maintain healthy habits. The app includes features such as daily tips, meal reminders, and a gallery of inspirational images to keep you motivated during your weight loss journey.
MyPlate Calorie Tracker
MyPlate Calorie Tracker is an application that helps you set specific calorie, nutrient, and macronutrient goals. The app includes an extensive food database that makes it easy to track your nutritional intake.
This app also offers a variety of features such as healthy recipes, an exercise diary, and a water tracking system to help you maintain proper hydration.
How do I make the best choice for me?
The above list is just a few of the thousands of options you can find through the store on your Android or iOS device. Now, if the choice becomes complicated, the ideal is to keep in mind some factors before making the final choice.
Know very well what your desires are and the purpose of having an app that counts your calories
Find a complete option, that is, one that includes meal plans, shopping lists, and the alternative of scanning food barcodes
Read the comments of its users, which will give you a clearer vision of the type of application it is and what it has to offer you
You must know if you just want an app that counts your calories or if you prefer a complete app where you can keep track of all the processes you are seeing along the way.
Are there really better apps than MyFitnessPal?
MyFitnessPal is a complete app with many tools that you can use to your advantage; however, to access all the content, you must pay for a subscription. This can become a drawback if you want an App that can help you for free. Now, you can find other apps that can help you with your goals efficiently.
Any good MyFitnessPal alternatives?
by u/Skwurt_Cobain in EatCheapAndHealthy
To complete this, you must do research on all the options and evaluate which one is more adjusted to your requirements.
Know your goals well and, based on them, start your search. The best way to find the ideal application is to be clear about what you need from it; no matter how many tools it has, the important thing is that it includes the ones capable of benefiting you.
Any of the options mentioned above can give you good results because they keep track of your habits.
However, you must keep in mind that achieving the goal depends uniquely on your discipline and perseverance. The App is simply a help to have a record of what you have achieved in the time you have proposed.
References