Nowadays, technology has swept away everything. Many are looking for apps for distance learning, financial apps to improve money management or even delivery apps that accept cash.
However, there are those who have a growing need to stay in touch and interact with other people; this has led many creators to design applications that allow users to communicate with each other no matter where they are. Omegle is one of the best-known applications for this purpose, a way to meet new people.
However, it is not the only alternative, when you do an online search of all the options you find many that offer a pleasant and enriching experience. The goal is that you can chat and share experiences with different people in different parts of the world.
Chatrandom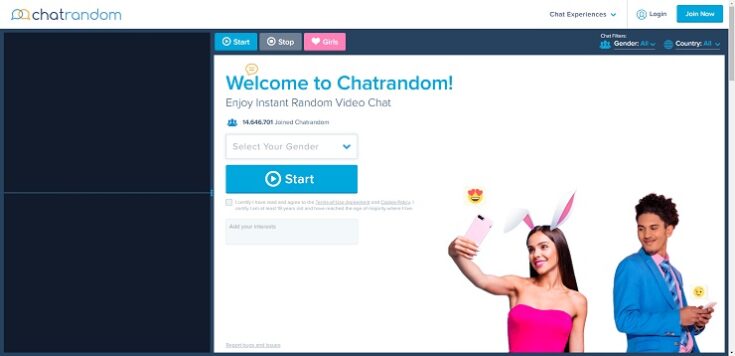 One of the most similar alternatives to Omegle is this one; in Chatrandom, you can interact with random users chosen according to their gender and the country where they live. It is an application that has been available online for 11 years and every month it serves millions of users who wish to communicate with new people.
The technology it handles is very similar to Omegle because you can quickly switch people if you are not interested in interacting with the match found. You can use it from your Android or iOS device and through your computer. Also, you don't have to register or pay for the app to start using it. It has interesting features such as:
Once you log in you can communicate via instant video or talk via text chat with matches as they appear on your screen
It has a giant community among which you will find a great variety of people ready to interact with you
It is an application available internationally
Its algorithm is specialized in connecting you with people who have similar interests to yours
LiveMe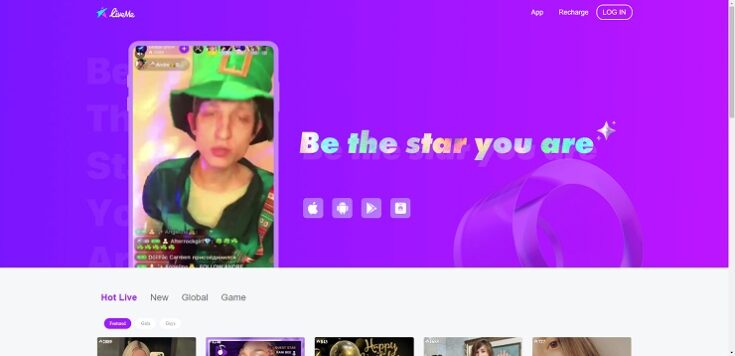 Like the previous alternative, LiveMe is a digital platform where you communicate with different users through live video. You are free to broadcast live whenever you want, share your videos, and watch other people's broadcasts while interacting with them in real-time.
You need to prove that you are 18 years old or older to register and have access to the application, this is because on the platform there are publications with sexual and violent content. It is also used by some users to make money because if you create a good community you can start earning from views and interactions. It is an application with interesting features among which you find:
You can easily link it with TikTok
All transmissions are totally live
The registration process and start broadcasting is easy and very well explained
Its services are totally free for all users
TinyChat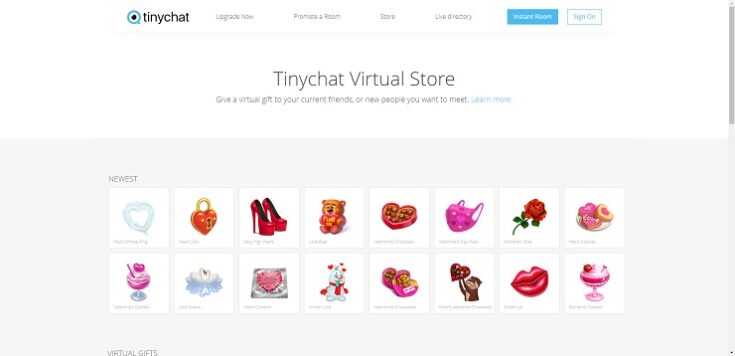 In this alternative, you can be part of the 12 chat rooms that you find once you enter the platform. To access the application you do not need to pay any membership fee or anything similar. One of the attractions of TinyChat is that you can invite your acquaintances to join and create channels with topics of interest.
Part of its good reputation is due to the excellent voice and video chat that offers users; when you enter the application you can enjoy any of the chat rooms created by the residents of the area where you are or interesting TV broadcasts totally live. In TinyChat you find great features such as:
Ability to communicate via text, video, and audio, a feature it shares with Omegle.
The app works on both Android and iOS mobile devices, as well as through your desktop computer
You can promote your chat room with a token payment of 500 coins
YouNow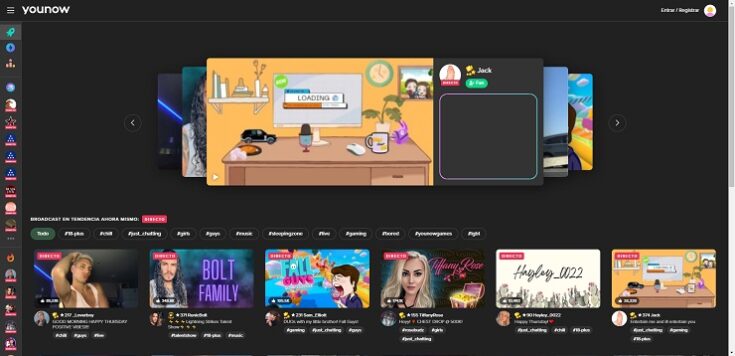 The time to meet and chat online with other people is unique if you do it through YouNow, once you create your user you can chat, watch other people's streams and start your own. The goal of this application is that you can create an audience, followers and become a trend.
YouNow has the vision that you can create an interesting chat base in which you can integrate different social network communities such as Twitter or Facebook. Within the platform, harassment, sexual content, and nudity are forbidden. Other characteristics and features include:
You can make as many friends as you want and send gifts whenever you feel like it
It is an application for users over 13 years old, so you need to check it to register on the platform
It is available for Android and iOS phones
Why is it good to consider alternatives to Omegle?
It should be remembered that Omegle is a platform with some risks for minors, it does not have security policies that prevent certain minors from accessing the content and approaching users with bad intentions. To improve this, the ideal is to find an application that pays attention to the issue and prevents its users from putting themselves at risk.
Having other alternatives also gives you the possibility to discover new options and services that can benefit you if you like the world of live streaming and interacting with different people in various parts of the world. Each of the platforms mentioned above has one or more features that benefit you.
It is critical to note that on Omegle as on any other platform you should avoid under any circumstances sharing information such as your location, email, or postal address, phone number, and any other information through which you can be easily located.
When it comes to digital platforms, most if not all pose a risk to minors who do not know exactly how to protect themselves from online predators. As such, most of the above options require users to be of legal age to allow access.
References