In the past, earning money simply by playing games on a mobile device seemed like a distant dream. However, this has now become a reality. Today, everyone has access to various games across various themes, offering the opportunity to earn money with each victory. That's why more and more people are discovering the thrill of making money playing online.
From participating in esports tournaments and showcasing online poker skills to engaging in blockchain-based gaming platforms, games that offer real monetary rewards attract players globally. All that's required is a device with internet connectivity. This allows you to log in from your computer or mobile device, making gaming and earning possible even while moving.
Different types of virtual games that pay real money
Since its inception, video games have become so much more than just a form of entertainment. They have become an art form, a medium for storytelling, a platform for social interaction, and sometimes even a career path.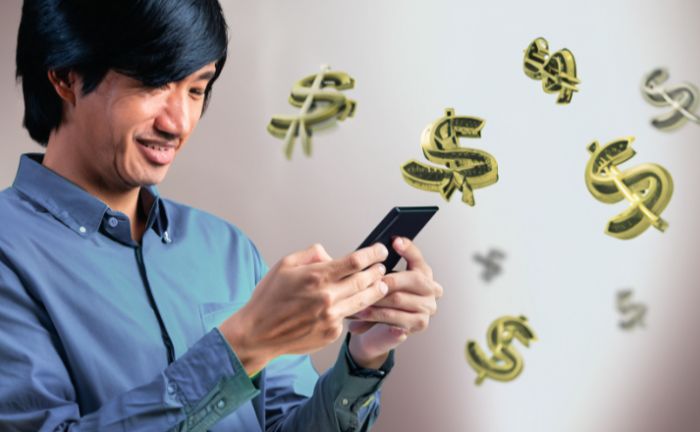 The following are some of the most popular types of games to make money:
Casino games: Activities like slots, roulette, and blackjack where winning cash prizes is determined by chance. Online casinos offer these games digitally, where players compete for prize pools based on skill and strategy.
Card games: Games played with cards like poker, blackjack, gin rummy, and bridge. Require strategy and skill. Games that are easy to learn and typically require less time commitment.
Board games: Traditional games played with a board and pieces like chess, checkers, Monopoly, and Risk. Often involve strategy.
Sports games: Competitions for multiplayer video games where the best players win prize money that can reach the millions. Games that simulate real-life sports like football, basketball, soccer, and hockey. It can be played in both physical and virtual forms.
Fantasy sports: Leagues where you draft virtual teams of real athletes and compete for cash prizes based on how those athletes perform in actual games.
Skill-based challenges: Tasks requiring abilities like solving puzzles, answering trivia, or demonstrating proficiency that pays out cash rewards based on your performance.
Lotteries: Games of chance where randomly selected entries can win massive jackpots, though the odds of winning are extremely low.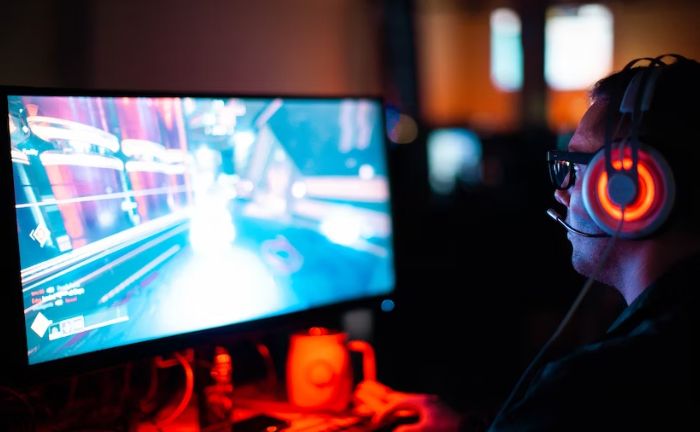 Tips to make money with online games
Making money with online games can be a reality for those willing to invest time and effort. There are several ways to achieve this, and here are some common strategies gamers use.
Streaming and content on platforms
Successful gamers can earn income by streaming their gameplay on platforms like Twitch or YouTube. By creating engaging content, they can attract an audience and generate revenue through donations or ads. This requires good communication skills, an engaging personality, and dedication to building a loyal fan base.
Participation in competitions and tournaments
Participating and excelling in competitions and tournaments in online games can lead to winning cash or in-kind prizes. Some skilled gamers may also secure sponsorships or join eSports teams, earning money through salaries and competition prizes.
Virtual item trading
Some games allow players to trade virtual items within the game. Skilled players with knowledge of the virtual market can acquire valuable items and resell them at a higher price. This activity, known as "trading," requires research, price tracking, and identifying profitable opportunities.
Creating content on video platforms
Creating engaging and relevant game-related content, such as game guides, reviews, and analysis on platforms like YouTube, can be monetized through advertising or sponsorship deals with companies.
How do online games work?
Online games allow players to earn money through various monetization models and in-game economies. A prevalent method involves the sale of virtual currency or in-game credits, which players can acquire using real-world currency.
This virtual currency can then be used to buy items, upgrades, or unlock additional content within the game. Some games even facilitate trading these items among players, creating a virtual marketplace where virtual objects can be exchanged for real money.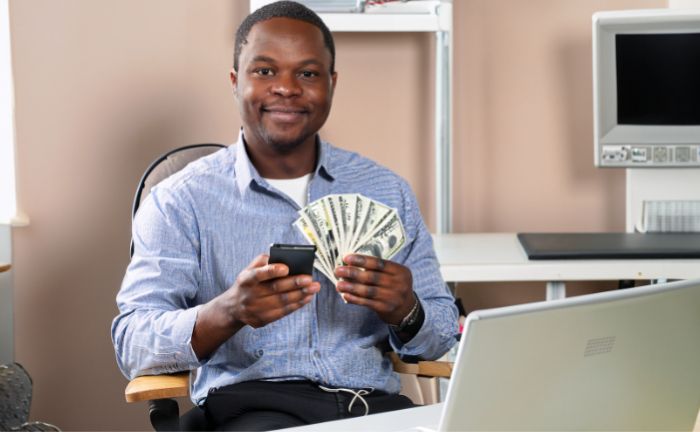 Another mechanism employed is microtransactions, which are low-value in-game purchases. That enables players to acquire aesthetic items, such as character skins, decorations, or convenience goods, like temporary upgrades or additional resources.
Furthermore, some games incorporate competition systems or tournaments where players can participate to win cash prizes or other incentives. These tournaments, which may either require an entry fee or be free to enter, provide a platform for players to showcase their skills and earn financial rewards.
10 top games to earn easy money
Some platforms and games allow players to win real money or rewards while having fun. These games span various genres and styles, allowing players to win cash prizes, gift cards, and other bonuses through different game mechanics. Below are some examples of these games and how players can win cash or rewards through them.
AppStation is a game for mobile devices that allows players to earn money and rewards by testing and playing different applications. Players accumulate points while using the apps and can redeem those points for gift cards, cash, or prizes.
Bingo Cash is an online bingo game where players can win real money by playing bingo. Players purchase bingo cards and participate in real-time competitions. Players can receive cash prizes depending on the type of game and the bingo pattern achieved.
Bubble Cash is a game where players must pop bubbles on the screen to win money. Each bubble pops awards points, and by accumulating enough points, players can redeem them for cash rewards or gift cards.
Cash Giraffe is a mobile game in which players control a giraffe as it collects coins and avoids obstacles. As they progress through the game, they can accumulate virtual money that can be redeemed for prizes or rewards.
Cash'Em All is a game of skill in which players must click on a series of moving icons as quickly as possible to win money. The faster the clicks, the greater the rewards.
Dominoes Gold is an online version of the classic Domino game. Players compete against other players in dominoes games and can win real money if they score well and reach the top of the leaderboard.
Mistplay is a platform that allows players to earn rewards by playing mobile games. Players download and try games recommended by the platform, and as they progress through the games, they earn points redeemable for gift cards or cash.
Money Turn is an online game combining slots and roulette elements. Players spin a virtual wheel and can win cash prizes based on the symbols or combinations that appear.
Pool Payday is an online pool game where players can win money by competing against other players. Winning games and achieving high scores allows players to receive cash prizes or rewards.
References