Many supermarket chains today are developing new ways to attract audiences to their stores. In this particular case, Walmart has been positioning itself as the ideal retail store for Americans for many years.
This is how it has put in place Walmart eye exams, money orders with Walmart and even Walmart plus options that you can cancel whenever you want.
Their presence is not only limited to the United States, but we can also find them in Mexico, Costa Rica, and other Central American countries. There their main feature is their good prices and the debit cards that we can get here.
How can I get a Walmart debit card?
This is an ideal option enabled by Walmart to make life easier for its favorite and loyal customers. These debit cards are available only at the nearest Walmart in your area.
The Walmart Money Card was mainly used for those people who do not have a bank account and to open one since you do not need a credit history or cumbersome paperwork, just your ID and cash to reload.
It is possible to use it in all retail stores and represents an ease for many; because you can even send money to people who have this type of service active and they do not have to deal with overdraft fees or costly commissions.
How can I transfer money from my Walmart money card to a related Walmart money card?
These transactions work mainly online and require a series of important steps to be considered, these are the following: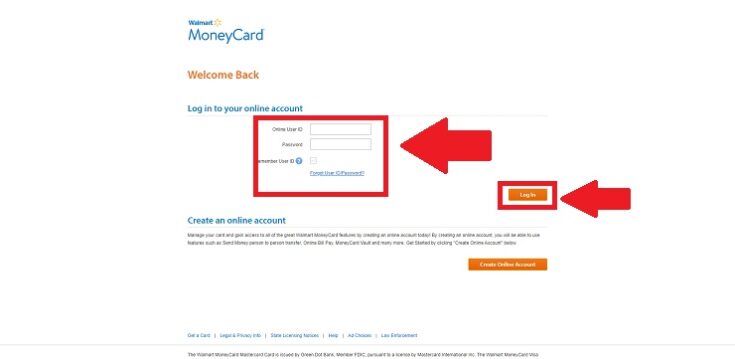 Click on the Pay Bills or Pay Individuals option
Choose to pay people
Enter the personal information of the person to transfer
Enter the amount to send and select continue
Finally, select the send money checkbox
At this point, we must have a series of considerations to carry out this process, in this case, it is mandatory to be over 18 years old, and our account must be active for this.
The recipient's data that we must have at hand are their e-mail address and telephone number. Likewise, these data are displayed and verified before sending the selected amount.
What are the advantages of this Walmart spending card?
There are several positive points that we can highlight about the Walmart debit card, such as its security when performing operations and functionalities.
Advantages
Security in transactions and functionalities.
You can save up to $250,000.
It is possible to buy groceries and products online at Walmart.
Cash withdrawal at ATMs for $0.50 commission.
Deposits and transfers throughout the U.S.
-
In these cards, we can keep a maximum of 250,000 dollars, and it must have money to remain active.
Another point in its favor is that with it we can buy groceries and services online at Walmart easily without standing in long lines or wasting time.
These also allow withdrawals at ATMs, although in these cases the commissions may vary because they are usually $0.50, but if you go with an operator in charge the discount rate could be $2.50.
It is advisable to check what suits you best and be aware of this. Another factor that plays in favor of these cards is that they can deposit and transfer money throughout the USA, they are easy to obtain and the person can manage it with the application. This is essential if we have a family member that we want to help with household purchases from time to time.
These cards do not send money abroad and are easily reloaded at any Walmart nearby, from the application, or by calling the operator on duty.
Can I link bank accounts to this Walmart card?
This management has been developing over the years to facilitate the work of users, that is why we can link our bank account to the Walmart card to manage and have more funds.
This is done in your online account, by logging in and entering the bank transfer section, there you can link your account and you can allocate the amount you want to the card.
Remember to have sufficient funds and that the estimated time for the amount to be reflected is 3 business days.
Pay bills or services
This card provided by Walmart also works great for paying services, such as telephone bills, rent, and insurance, among other options.
At this point, to execute these transfers you must first enter Pay Bills & People, there select the Pay Bills option. After this, enter the name of the beneficiary, the address, and the amount to be paid.
After this verify the information and it will be paid electronically, the option to pay by check is also valid, but you will have to go to your nearest Walmart to make it effective. A slightly more annoying process that can be accelerated from your account and online.
Fees to consider on my Walmart card
Many of these cards have a fee that we must consider when using them; for example, the opening cost is 1 dollar when acquiring them in Walmart stores.
Its maintenance depends on the amounts moved and used in cards, if the previous month you received more than 500 dollars in your account, that month you will be absolved of canceling 5.95 dollars of maintenance that applies.
Replacing this card due to theft or loss costs $3.00, and they are all protected in case of overdrafts.
References