Across the United States, there are more than 2500 Walmart Auto Centers, which means that you can find one without much complexity. This company is known for the variety of services it has to offer its customers, among which you can find tires, batteries, tire services, windshields, oil changes, car inspections, and more.
Until 2022, at Walmart you could find tire alignment service, however, the company notified its users that it would stop offering this service until further notice. However, there are still some alternatives for the care of your vehicle.
How much should I pay for an alignment at Walmart?
Until 2022, the price for a wheel alignment ranged from $50 to $100; the exact amount depended on whether you needed only the front wheels aligned or whether you needed all four tires on your car aligned. Walmart eliminated this service because the company wanted to remain free of liability risks.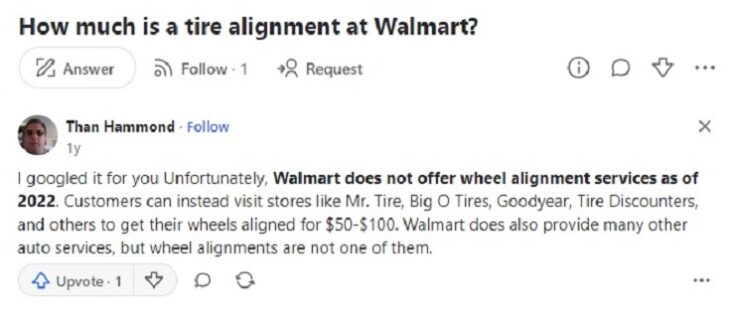 As of 2023, you can go to Walmart Auto Care Centers for other services such as tire mounting, repair, balancing, and tire rotation. For alignment, you need to go to any other location where they offer the service.
Automotive services offered by Walmart
When you go to one of Walmart's stores you can find parts for your car at competitive prices, as well as a variety of vehicle care options and some additional services for maintenance and parts replacement. As part of the maintenance and repair services you will find:
Battery services: they will do the installation of your battery covering from the components of the battery purchased in the store as well as the exterior components.
Tire service: you can purchase, install and balance your car's tires, all at a very affordable price.
Fuel system services: ideal for cleaning the entire system and solving any inconvenience related to these parts of the car.
Oil and lubrication: a necessary service on a monthly basis, they will do the oil change required by the car and all the pertinent revisions by specialized mechanics.
In addition, you can access service centers for engine air filter replacement, windshield wiper replacement, valve stem installation, headlight services, miniature bulb installation, and cabin air filter replacement.
For any of these services, it is recommended that you schedule an appointment at your nearest Walmart service center. Likewise, through Walmart's online page, you can find out the prices of the vehicle parts you need and the services offered.
Were Walmart's alignments any good?
Until 2022, all users who had their vehicle's tire alignments done at Walmart service centers had good comments about the service. Walmart's service centers are staffed by mechanics who specialize in the automotive world, so they know exactly what each vehicle that enters the facility needs.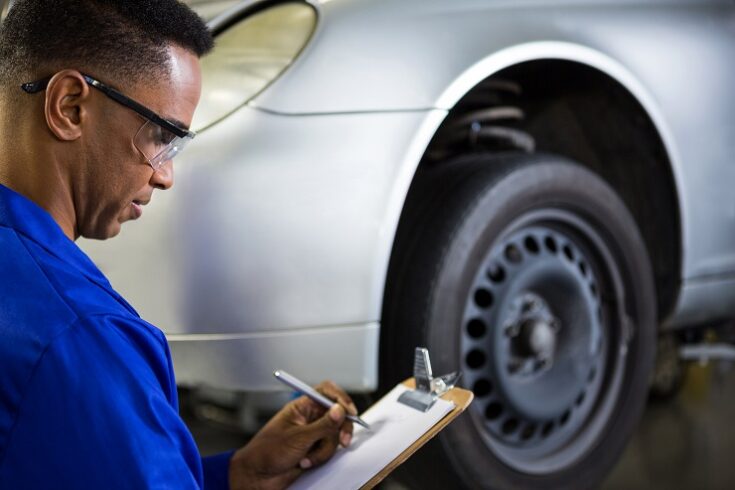 During the years they offered this service, it was popular and many customers commented that it was one of the best. Another benefit they had in their favor is that the service centers are located in different parts of the country, making them all easily accessible.
When is it time to get your wheels aligned?
It is recommended that you have your car serviced every 6000 miles. This will tell you if it is time to get your wheels aligned. However, different events can occur that cause you to need an alignment sooner, so it's good to do a monthly check of your car.
You will know it's time for an alignment because it starts to become difficult to control the car, you may notice how the vehicle is drifting to one side or the other. In addition, there will be uneven wear on one of the car's wheels.
You must have a mechanic who can do the checks and notify you when it is time for the alignment. At Walmart service centers you can make the necessary checks. However, you will not be able to complete the alignment service because it is no longer available.
References