Plaid has emerged as a preferred platform for numerous applications, securely linking millions of users to their bank accounts through data encryption and two-factor authentication, among other security measures.
This article delves into the workings of Plaid and how it benefits users by streamlining the connection between financial applications and bank accounts. We will highlight some popular applications that utilize Plaid and how they leverage this platform to offer innovative and convenient financial services.
What is Plaid?
Plaid is a financial integration platform that serves as a conduit between applications and financial data. It offers an API (Application Programming Interface) enabling applications to connect with bank accounts, financial institutions, and other related services.
Plaid has become an indispensable tool in the Fintech ecosystem by simplifying the integration process and delivering a seamless user experience. Plaid has revolutionized how financial apps interface with financial data, offering a robust and secure solution for users of Plaid-powered apps.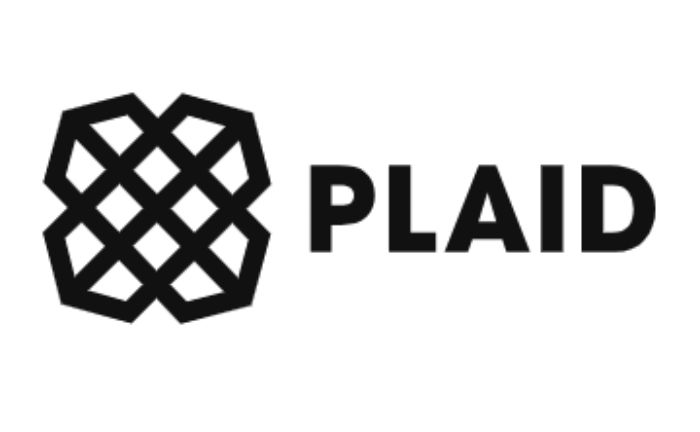 How does Plaid work?
When users wish to connect their bank account to an application using Plaid, they will be prompted to enter their banking credentials. Plaid uses this information to establish a secure connection with the user's financial institution and collect the necessary data. This data may include account information, balances, transactions, and more.
Once Plaid has collected this data, it encrypts and securely transmits it to the third-party application. The app can then use this data to provide services to the user, such as displaying account balances, analyzing spending habits, or facilitating money transfers.
It is worth clarifying that Plaid does not store the user's banking credentials but uses tokens to access accounts, meaning that even if Plaid's security is compromised, the user's banking data remains secure.
It also provides an additional layer of security by requiring users to verify their identity before connecting their accounts. This involves answering security questions or verifying a small user account deposit.
Apps that use Plaid
When you connect your financial accounts to an app, you can do some pretty amazing things. Meet some of the many apps powered by Plaid.
Mobile banking
These applications provide convenient and innovative solutions for personal finance, ranging from banking services and budgeting tools to investing and financial management capabilities.
MoneyLion
This is a personal finance platform that offers a range of financial services. It provides a mobile banking app with features like checking and savings accounts, investment options, and access to credit. MoneyLion also offers tools for budgeting, credit monitoring, and financial advice to help users improve their economic well-being.
Varo
It is a mobile banking platform that offers a suite of banking services. It provides fee-free checking and savings accounts, along with tools for budgeting and saving. Varo also provides early access to paychecks, instant cash advances, and the ability to link external accounts for a comprehensive view of finances. The platform aims to provide accessible and user-friendly banking services to individuals.
Chime
This is a mobile banking app that offers a range of banking services. It provides fee-free checking and savings accounts and a debit card. Chime emphasizes its automatic savings features, allowing users to round up purchases and save spare change. It also offers early direct deposit, mobile check deposit, and financial management tools.
M1 Finance
It is an online investing platform that combines automated investing with customizable portfolios. It allows users to create personalized investment portfolios, called "Pies," including stocks, ETFs, and other securities. M1 Finance offers features like automated rebalancing, dividend reinvestment, and fractional share investing, providing a user-friendly approach to long-term investing.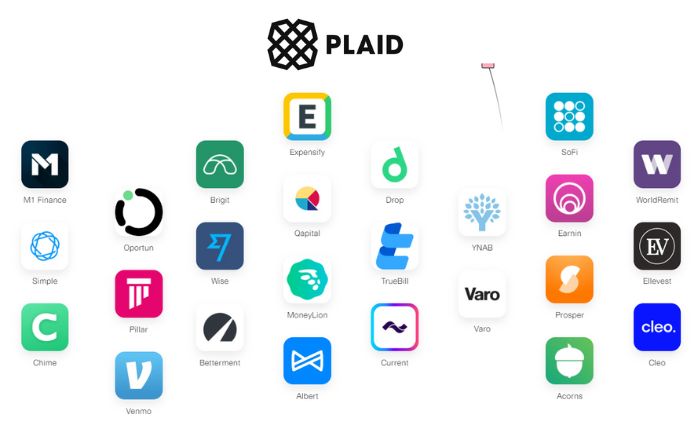 Saving and investing
Enhance your financial decision-making by crafting a personalized portfolio that aligns with your financial objectives, and adopt a savings strategy that rounds up your credit card purchases, setting aside the spare change for future necessities or unforeseen emergencies.
Acorns
This investing app helps users invest spare change from everyday purchases. It rounds up transactions and supports the amounts in ETFs and mutual funds.
Oportun
It is a financial services company that provides affordable loans, credit cards, and lines of credit to low- and moderate-income consumers and small businesses.
Ellevest
This is an automated investing platform explicitly designed for women. It offers investment portfolios, financial planning tools, and education resources tailored to women's needs.
Qapital
It is a finance app that helps users save and invest money by automating good financial habits. It rounds up spending and transfers the amounts to the user's savings and investment goals.
Personal Finances
The most recent advancements in personal finance tools enable the immediate formulation of a budget that aligns with recent transactions and provide proactive alerts to avert potential account overdrafts.
YNAB
It stands for "You Need A Budget." It is a budgeting app that helps users keep track of their finances, plan their budgets, and reduce debt.
Truebill
This finance management app helps users identify subscription services they can cancel, lower bills, and manage expenses.
Albert
It is an AI-powered personal finance assistant app. It helps users manage their finances by tracking spending, setting budgets, and providing personalized recommendations.
Copilot
This is an AI writing assistant tool from GitHub. It uses machine learning to produce code and written content to assist developers and writers.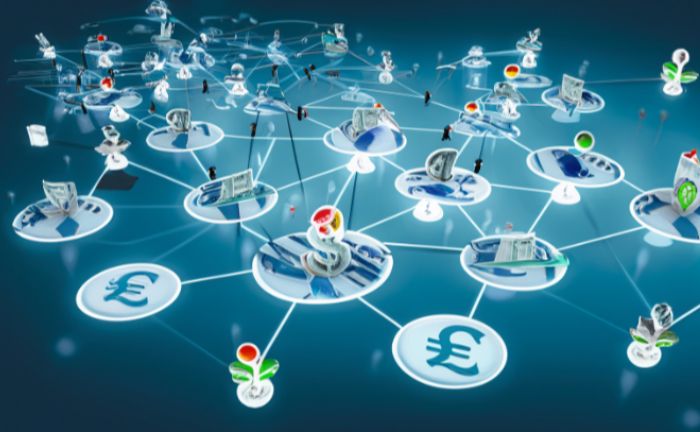 Business Finances
In business finance, contemporary tools can automate various tasks, such as payments, fraud prevention, payroll, taxes, and employee expenses.
Wave
It is an online banking and financial services platform. It offers banking services like checking and savings accounts, credit cards, loans, and bill pay.
Bench
This is an accounting software that helps small businesses and freelancers manage finances, invoices, and bills. It offers features like expense tracking, time tracking, and invoicing.
Expensify
It is an expense management software that allows users to manage, submit, and track work expenses. It helps users categorize receipts, generate expense reports, and get reimbursements.
Fundbox
This financial services platform offers business cash flow management tools like invoice factoring and advance funding. It provides working capital to businesses based on their outstanding invoices.
Payments
Today's payment applications facilitate immediate money transfers to friends and family. These applications streamline the sending process, and transactions are often processed in real-time, ensuring near-instant receipt of funds by the recipient.
Venmo
This mobile payment app allows users to send and receive money easily and quickly. It is commonly used for splitting bills, sharing expenses, and making peer-to-peer payments between friends and family members. Venmo also offers social features, allowing users to see and interact with their friends' transactions.
Wise (formerly TransferWise)
It is a digital money transfer service that provides international money transfers at low-cost, transparent exchange rates. It enables individuals and businesses to send and receive money across borders with minimal fees and competitive exchange rates. Wise offers convenience and transparency in international money transfers compared to traditional banks.
Metal (Metal Pay)
This digital banking and cryptocurrency app combines traditional banking services with cryptocurrency capabilities. Users can send and receive money, make payments, and trade cryptocurrencies within the app. Metal aims to bridge the gap between traditional financial systems and the emerging world of cryptocurrencies.
WorldRemit
WorldRemit is an online money transfer service. It allows individuals to conveniently and securely send money internationally to family and friends. WorldRemit offers various transfer methods like bank transfers, mobile wallets, and cash pickup. It provides competitive exchange rates and fast transfer speeds for international remittances.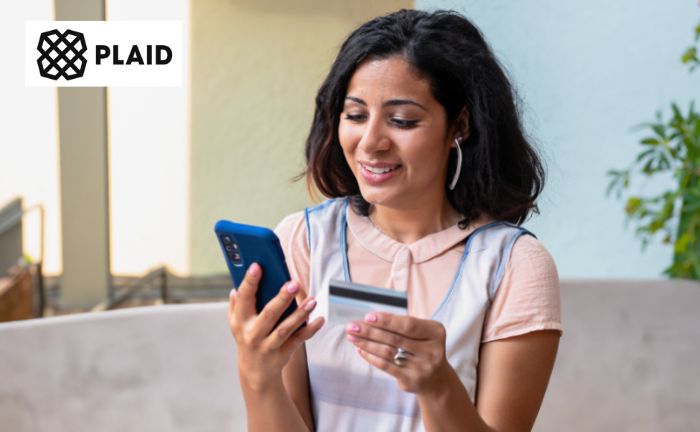 Lending
Online lending services make it easier to apply for loans by allowing applicants to provide financial account information. This gives lenders a complete picture of the applicant's financial situation, which can lead to better loan rates and terms. Plus, it saves time since visiting a bank in person is unnecessary.
SoFi
SoFi is a financial technology company offering various financial products and services. It primarily focuses on student loan refinancing, personal loans, mortgages, investing, and banking services. SoFi aims to provide its users with solutions to manage their finances, invest, and achieve their financial goals.
Figure
Figure is a fintech company that offers home equity loans, mortgage refinancing, and student loan refinancing. They use blockchain to simplify and expedite the loan application and approval process. They aim to provide accessible and efficient lending options for individuals to manage debts and access home equity.
Petal
Petal is a credit card provider that offers credit cards to individuals with limited or no credit history. They use alternative data like income and financial behavior to assess creditworthiness and determine credit limits. Petal aims to provide responsible credit options to individuals who may not have traditional credit histories.
Avant
This is an online lending platform that offers personal loans. They focus on providing loans to customers with fair to average credit scores. Avant uses a data-driven approach to evaluate creditworthiness and approve loans quickly. The platform aims to provide accessible borrowing options to help individuals fund expenses or bridge financial gaps.
References