Cash App has been one of the best solutions for users, allowing them to make instant transfers in a simple and fast way. In addition, it offers you several options such as payments via email or phone number; you will even have the option to make direct deposits from Cash App. Although the operations are fast, this is not the only App with which you can enjoy these services.
Depending on your needs, you can find alternatives with better features or more variety. The essential thing is that you know what you need and base your searches on it; that way, you will find the application that fits your financial needs.
Venmo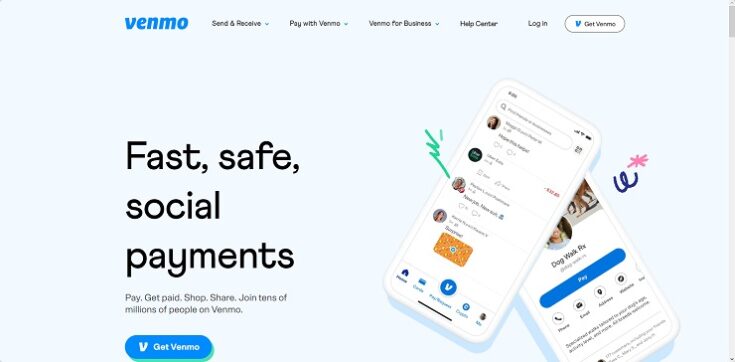 Let's start with one of the most popular of the moment: with Venmo, you can send and receive money in a matter of minutes. Transfers can be made directly to your bank account, and you can also save your money and make payments directly from the application. You can even add animated emojis or stickers to your transactions to personalize them.
In your transfers, you must cover a payment of 1.75% of the total amount you send through your credit card and the transfer process is easy and fast. Some users say that it is an option similar to PayPal but with better results. Although Venmo has limits in their daily transfers, with the app, you also find multiple benefits such as:
You can keep your money in your Venmo account without additional fees and make transactions as you need them
Registration in the application is fast through the mobile application available for Android or iOS devices
It works with all U.S. banks
Zelle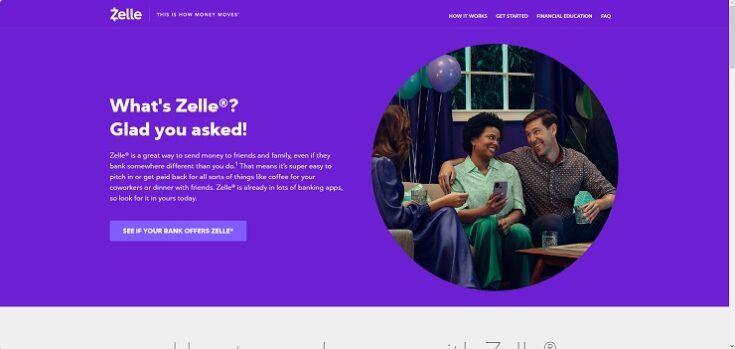 Another popular option available not only in the United States is Zelle, a completely free app on Google Play and the App Store. You can make transactions between different users using Zelle, plus, it is available at many credit unions and banks in the country. Transactions can be made either through the online page or through the app. And if you don't know how to accept money in Zelle, don't worry, the process is simple.
The procedure to send or receive money is easy and you only need to add an email address to complete it. Transactions are executed in a matter of minutes; however, depending on the type of transfer you make, there may be additional fees. Some of the advantages you find with Zelle are:
It is an application with excellent security mechanisms to protect your data and money
For users with accounts apart from Zelle, you can send up to $500
You can track transactions through your account
Payoneer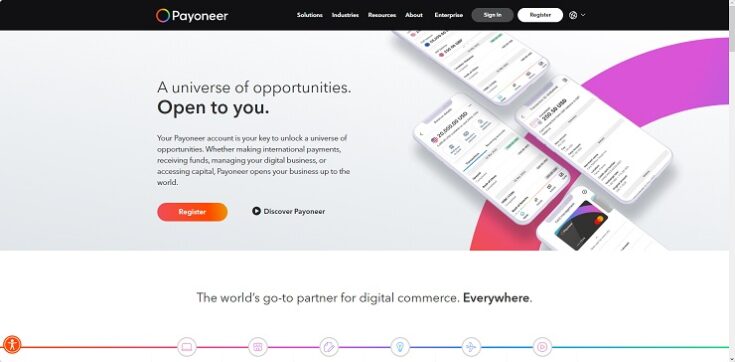 This application is ideal when you need to receive your money in a single account, you can receive payments and process all transactions from the Payoneer application or digital platform. The only thing you need to register and start using it is an active email address.
Through your Payoneer account, you can receive all payments and keep your money stored there, and you can also make withdrawals from your account. In addition, you can choose between different payment alternatives and even access a foreign exchange account and receive transfers from anywhere. It is an alternative with many benefits, such as:
You can send money without complications to another bank account
You only need one email to receive all the confirmation codes and important messages about your account
You have the benefit of having your money in the same place and being able to use it whenever you want
Paysend
Paysend transactions can be executed directly through your bank account. It has a convenient and secure mobile application through which you can make all transactions whenever you need to. It is a way in which you can avoid expensive bank transfer fees.
One of the great benefits of Paysend is that you can collect cash at any of the retail outlets that are part of the application. It is an application in which you find multiple benefits and effective features to complete your transactions, some of the most striking ones being:
When shopping at selected retailers, they can receive a rebate for up to 6% of the total amount
Money order purchases have a fee as low as $3.00
There are no hidden fees and no monthly or foreign transaction fees. Plus, you can download the app completely free of charge
Wise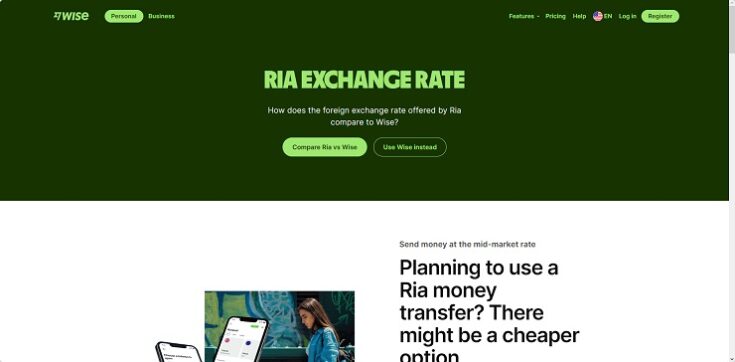 With Wise, the purpose is that you can do business with people who are outside the country, i.e., you can have your company in New York and do business with people in Paris. Funds can be moved without any inconvenience through this application. Although it is a relatively new alternative, it offers several benefits that can help you.
It is an application with social graph technology, which makes transfers faster and smoother
Notifications are sent via email to make it convenient for users outside the United States
It has an exchange rate calculator to know the exact rates for each country and transaction
What is the best cash app alternative?
As we mentioned at the beginning, the best app for money transfers depends on your needs and the additional features you want. There is not one that is better than the rest, they all have details and features that meet the requirements of an exact type of user. Therefore, you must be clear about what you want to achieve.
If you have any doubts, the ideal thing to do is to access the platforms of the applications that catch your attention and observe all the benefits they can offer you. This gives you a more detailed view of the functions of each one and makes the choice somewhat simpler. You can also contact the customer services of each one in case you have doubts about some services.
References