Afterpay is the most demanded application for purchases that can be paid later; the terms offered to its customers are convenient so that every day more users join. Furthermore, it usually offers different deals to improve the services you find on the platform.
There are many sneaker stores that offer Afterpay, as well as furniture stores where you can buy with Afterpay. That's not counting department stores where you will have the option available.
Buy now and pay later options are common to acquire the products you need before your payment date. Therefore, there are different apps you can use for this purpose. Although not all of them offer the same terms, many have additional services that can be very beneficial.
Klarna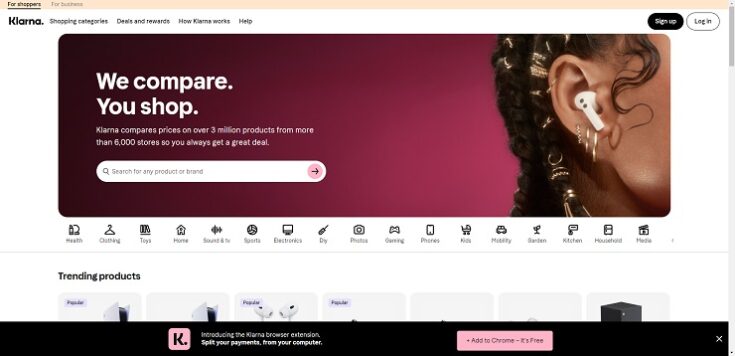 When talking about the alternatives to Afterpay it is necessary to comment on Klarna, one of the most popular applications to buy items now and pay later. It allows you to make online purchases and pay for them in four installments, its services are available for almost all popular online stores in the country.
Klarna's platform is compatible with Visa cards, which gives you more possibilities to use the buy now and pay later service, even in places that do not accept this application. Purchases can be made from your computer or through the mobile application. As part of its benefits, you also find:
By recommending the app to your friends you access cash rewards that you can use on your Amazon purchases
Klarna's credit check is smooth
You can choose between two financing options for your payments
Late payment fees are lower compared to Afterpay
Zip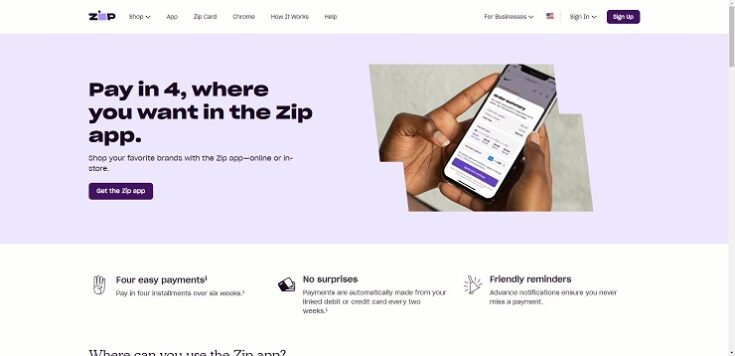 Another popular alternative is Zip, the app allows you to make your purchases flexibly and pay in convenient installments divided into six weeks. Using the app you can use it in different places, be it grocery stores, paying bills, or shopping at online stores or gas stations.
Through the app you can discover smaller stores that have quality products for a better price, plus, you can access different discounts on premium items. The benefits of Zip are extensive, some of the most striking ones you can find are:
The app is compatible with Android or iOS devices
You only need a savings account to start using Zip
Purchases are quick and simple from the mobile app
ViaBill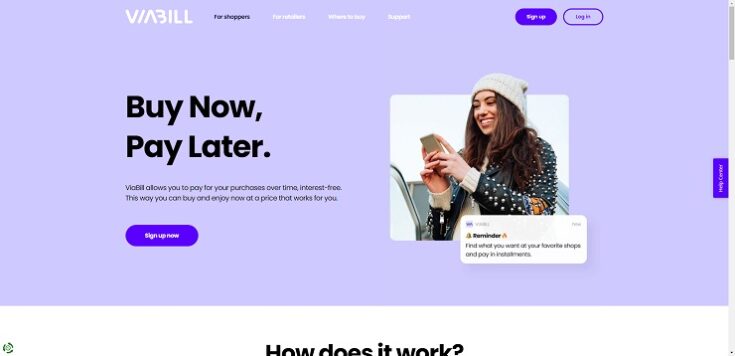 Through ViaBill you can purchase any item you need, the total amount is divided into four installments that you can pay without any interest. Once you download the application you must fill out the registration form and wait for approval; if you are eligible, you can start making your purchases immediately.
Now, to access the buy now and pay later benefit, you need to pay the first installment at the cashier, the other three are divided. In case you do not comply with the corresponding payments on the stipulated dates, you will have to pay a late payment fee. You enjoy different benefits such as:
You can keep track of your purchases and pending payments from the mobile app
The purchase process is in just three steps
You won't have to pay interest when splitting installments
LayBuy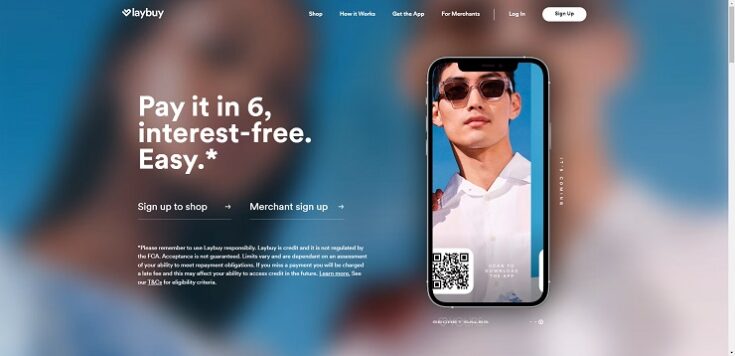 With LayBuy you can also divide your total amount in different installments to pay in several weeks stipulated by the application, however, the first installment must be paid at the cashier before receiving your products. Although there is no interest on the loan, if you do not pay your debts on the stipulated dates, you have to pay the late payment fee.
When you register in the application, you will get a credit limit that can increase according to how you make your next payments and how punctual you are. The credit lines will improve according to your credit behavior, although during all the time you use the application you will be able to enjoy different advantages such as:
You can make all your purchases through the mobile app
Through the digital platform, you have access to payment control, the latest news of interest, and presentations of new stores where you can purchase products
You can access products of excellent quality as long as you cover a difference in advance
ZoodPay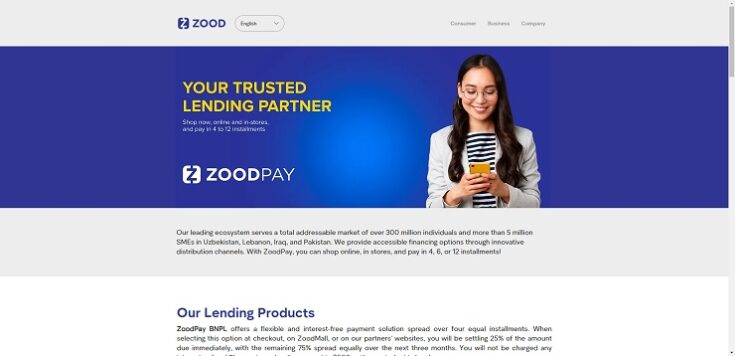 With ZoodPay your purchases are divided into four installments to be paid within 90 days. Through the application, you find an extensive "marketplace" with many merchants offering different items of great quality and affordable prices. In other words, you can buy everything you need from the convenience of the app.
For purchases outside the app, you need to use the QR code that is provided when you log in. It is an alternative recognized by many merchants, so you find it in different physical stores as a payment option. It offers great benefits for your purchases, among which you find:
You don't have to pay fees or interest on your installments
You will know if you are eligible in just seconds after you register on the online platform or through the mobile app
You can access an order limit of up to $500
They do not do credit checks
Curve Flex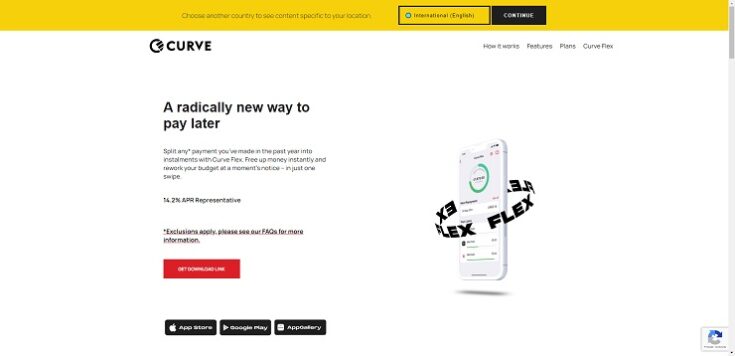 With this application you can not only access the option to buy now and pay later, you can also split any payment you have made in the last 12 months. In other words, it is an alternative that you can link with your credit card or bank account to have better management of your finances. With Curve Flex, you'll find many benefits:
The first payment of your purchases is due 30 days after making it, this will give you enough time to catch up
Through the application, you can evaluate your cash flow and the expenses you have made. It is ideal to keep track of your expenses
They don't have set limits on retailers or the amount of money you can split to pay later
Are these Buy Now, Pay Later payment apps reliable?
If we are talking about the apps we recommended above, the answer is yes. All of them are great alternatives to AfterPay, so you can't miss them.
Now, when it comes to the payment method, let's be honest; yes, it's a great way to purchase products easily, but you have to be very responsible not to rack up the fees or look bad at the payment apps themselves.
Therefore, we recommend you not only choose the platform that best suits your needs but also evaluate your possibilities and priorities to then start buying and then pay the relevant fees.
References