If you need a virtual wallet, Zelle is a great option for handling small amounts of money. In fact, Zelle is characterized by having many young users who are just entering the workforce. Like other digital payment platforms, Zelle, such as Venmo, has gained ground among applications for electronic financial transactions to receive or send money.
With millions of users, its popularity is because it allows instant money transfers between users and integrates directly with users' bank accounts, further facilitating the transfer of funds without entering additional information. Undoubtedly, simplicity of use, speed, and security are unique to Zelle, even if it limits the amount of money that can be sent.
What is Zelle and how does it work?
Zelle is a peer-to-peer (P2P) payment platform that allows users to send and receive money quickly and securely through mobile and online devices. It is a network supported by many banks and credit unions, making transferring funds between different financial institutions and Zelle accounts easy.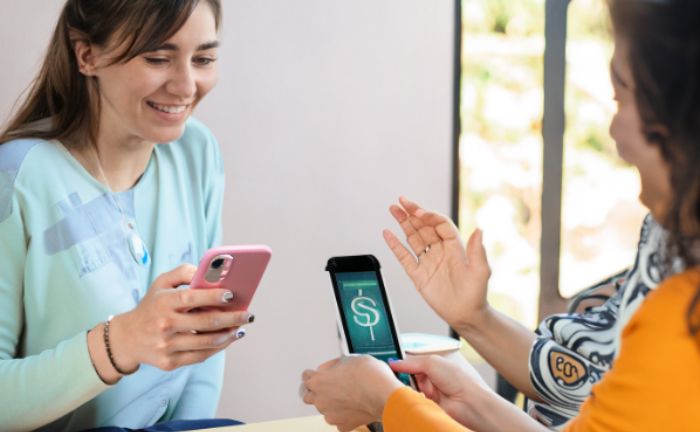 To use Zelle, users must have a bank account with one of the participating banks and download the Zelle app on their mobile phones. They must then link their bank account to the Zelle app. Once set up, users can send money to others by entering the phone number or email associated with the recipient's bank account.
When you use Zelle to transfer funds, Zelle does not store your money. Zelle simply serves as a tool to help facilitate transfers between your bank account and other users' accounts. It's worth noting that using Zelle to make transfers is typically free, but some banks may impose fees for specific Zelle-related services, like instant deposits or international transfers.
How are funds transferred through Zelle?
The recipient's registration status will determine the process when transferring funds through Zelle. If the recipient is already registered with Zelle, they will be notified to accept the payment. Once received, the funds will be immediately transferred from the sender's account to the recipient's account.
However, if the recipient is not yet registered with Zelle, they will receive information on registering and claiming the payment. This ensures a smooth and hassle-free money transfer experience for all parties involved.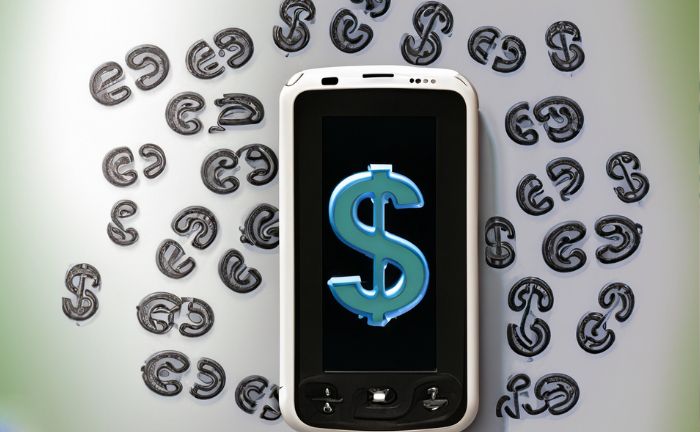 What is the max limit to send on Zelle?
In case you have been attempting to transfer a significant amount of money through Zelle and have encountered some difficulties, it could be due to one of two possible reasons we will discuss. Firstly, the recipient bank may not have any affiliation with Zelle, so it would be impossible to complete the transfer process.
This situation arises when the recipient's bank does not support Zelle, and you may need to look for other transfer options available to you. Alternatively, the other possible reason could be that you have exceeded the specific transfer limit set by the financial institution you are dealing with.
Transfer limits can vary depending on the financial institutions that you are using. Therefore, checking with your financial institution to confirm their Zelle transfer limits is advisable. Moreover, if you intend to transfer funds between two Zelle accounts, you should know that the maximum amount you can send using Zelle is $500.
TIP: If you need to transfer more than the Zelle limit, you may need to consider another option to accommodate your transfer needs.
Which are the alternatives to Zelle limits
Zelle has certain limits set for security and regulatory reasons, either by Zelle or the receiving banks. However, if you need to send more money than the banks and Zelle allow, there are some alternatives you may want to consider so you can complete your transaction without waiting until the next day to meet the transfer. Here are other options for you to consider if you exceed Zelle's limit.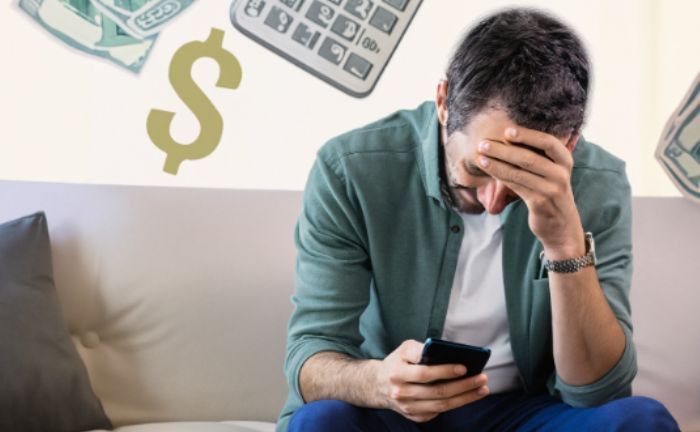 Bank Wire Transfers
You can opt for a wire transfer if you need to send money over Zelle's limit. Most banks offer wire transfer services that allow you to send funds from one account to another. Depending on your bank, the transfer limit may be a factor in choosing one of the other alternatives.
Online payment platforms
Several online payment platforms, such as PayPal, Stripe, or Square, may be alternatives for transferring funds beyond Zelle limits. These platforms allow for larger payments and transfers and offer additional options for processing merchant transactions, so sending money from Zelle to PayPal is a great tip.
Mobile applications from other banks
Some financial institutions have mobile apps allowing you to transfer money between accounts. If you have accounts at different banks, you can explore whether any of these institutions offer a mobile app with higher transfer limits.
International transfers
If you need to send money beyond Zelle's domestic limits, you can consider international transfer services, such as TransferWise, Wise, Western Union, or other specialized global transfer providers.
What Are Zelle Limits at Banks?
The amount of money that can be transferred through Zelle is determined by the specific banking institution it is connected to. It is worth noting that Zelle is partnered with several prominent banking institutions, such as Ally Bank, Bank of America, Wells Fargo, Capital One, Chase, Citi®, USAA Bank, and TD Bank.
Thus, the maximum money transfer limit will vary depending on which bank the Zelle account is linked to. It is advisable to check with the respective banking institution to determine the precise limit for Zelle money transfers.
It is important to note that every financial institution may have different limits for their customers, which can be daily or monthly. These limits may also vary depending on factors such as the age of the account, transaction history, and the successful completion of identity verification.
| | | |
| --- | --- | --- |
| Bank | Daily limit (max) | Monthly limit (max) |
| Ally | * Instant transfers: $2,000 / * Scheduled transfers (up to 3 business days): $5,000 | $10,000 |
| Bank of America (FDIC Member) | $3,500 | $20,000 |
| Capital One | $2,500 | Varies |
| Chase | * Personal checking accounts: $2,000 / * Private client & Business checking accounts: $5,000 | * Personal checking accounts: $16,000 / * Private client & Business checking accounts: $40,000 |
| Citi® | * New accounts: $500 / * Existing accounts: $2,500 | * New accounts: $12500 / * Existing accounts: $15,000 |
| Discover Bank | $600 | No data available |
| Quontic Bank | * Per transaction: $500 / * Per day: $1,000 | No data available |
| TD Bank | * Instant transfers: $1,000 / * Scheduled transfers: $2,500 | * Instant transfers: $5,000 / * Scheduled transfers: $10,000 |
| Truist Bank | $2,000 | $10,000 |
| USAA Federal Savings Bank | $1,000 | $10,000 |
| Wells Fargo | $3,500 | $20,000 |
FAQs
What if the recipient of the money is not registered with Zelle®?
If the intended receiver of the payment has not yet registered their account, they will be notified of the transaction. They will then have the option to sign up and deposit the funds directly into their bank account. However, if they fail to enrol within 14 days, the payment will expire, and the funds will be returned to your account.
Does Zelle report the amount of money I receive to the IRS?
No, Zelle does not report transactions made on the Zelle Network to the IRS. While there are payment platforms that must complete 1099-K forms to convey information, this law does not apply to the Zelle Network.
References