Starting a new business, either as an entrepreneur or as a significant company, is a very stressful job, as there are many points to take into account to achieve goals and get the new business off the ground. If you need help improving and organizing your business, ADP is one of the best solutions.
ADP Workforce Now is a complete tool that takes care of various facets of human resources and everything related to talent management and payroll, allowing you to create an outstanding team according to the area you are dedicated to. This way, the work will be lighter, and each employee can concentrate only on their work and make the company grow.
What is ADP Workforce Now?
ADP Workforce Now stands out as one of the top solutions from ADP. It is an all-encompassing software that efficiently helps organizations manage their workforce, payroll, and benefits processes. By using ADP Workforce Now, businesses can centralize and simplify their HR operations, which leads to streamlined processes and improved productivity.
One of the most valuable features of ADP Workforce Now is its ability to manage employee records accurately. The software tracks personal data, work history, salaries, and other relevant details, which makes it easy to overlook the workforce effectively. Moreover, it automates payroll calculations and processing, including tax withholding and deductions.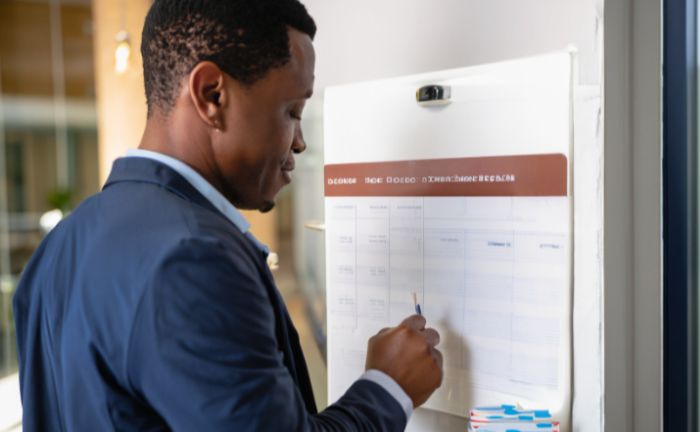 Another exceptional feature of this software is the time and attendance management functionality. ADP Workforce Now provides tools to track and record employee attendance through time clocks, online records, or mobile applications, which helps organizations accurately describe the time worked. The software also generates time and attendance reports necessary for payroll processing.
Moreover, ADP Workforce Now is instrumental in managing employee benefits. It facilitates the management of health, vacation, and other benefits plans, allowing employees to access and manage their personal information through an online self-service portal. The software ensures compliance with labor laws and regulations by generating government reports and filings.
Differences between ADT and ADT Workforce Now
ADP and ADP Workforce Now are related but distinct entities within the human capital management and payroll solutions arena. ADP is the parent company offering various services, while ADP Workforce Now is one of the software products offered by ADP.
ADP is a leader in enterprise-wide human capital management and payroll solutions. It offers various services and software designed to help organizations efficiently manage their human resources, payroll, tax, and other related aspects.
On the other hand, ADP Workforce Now is a specific software solution developed by ADP. It is a comprehensive and robust platform that enables companies to efficiently manage their human resources, payroll processing, and employee benefits operations. ADP Workforce Now includes many features and functionality, such as employee data management, payroll processing, time and attendance tracking, talent management, and compliance reporting.
The primary difference is that ADP (the parent company) offers complete human capital management solutions, while ADP Workforce Now is a specific software product within that suite.
As a software platform, ADP Workforce Now enables companies to streamline their HR processes, improve payroll accuracy, automate time tracking, facilitate talent management, and ensure regulatory compliance.
| | |
| --- | --- |
| ADP TotalSource | ADP Workforce Now |
| Platforms supported: Web-based | Platforms supported: * Web-based * iPhone app * Android app |
| Typical customers: * Small businesses * Mid size businesses * Large enterprises | Typical customers: * Small businesses * Mid size businesses * Large enterprises |
| Support options * FAQs/Forum * Knowledge Base * Email/Help Desk * Chat * Phone Support | Customer support * Phone* Online* Knowledge base* Video tutorials |
| Training options * Videos * Webinars * In Person * Documentation * Live Online | Training options * Videos * Webinars * In Person * Documentation * Live Online |
Advantages of ADP Workforce Now
If you want to streamline your HR operations and enhance the employee experience, ADP Workforce Now has much to offer. Employees can access important information and services with easy-to-use self-service tools, including a highly-rated mobile app.
The most common services are W2s, timecards, paychecks, onboarding processes, and benefits enrollment. This reduces the need for HR involvement, freeing up valuable time for employees and management.
ADP Workforce Now is designed to minimize manual data entry and the risk of errors by automatically synchronizing any updates made with payroll, benefits, and other systems. The platform also offers pricing options that cater to your specific needs, so you can choose a package that best suits your budget and requirements.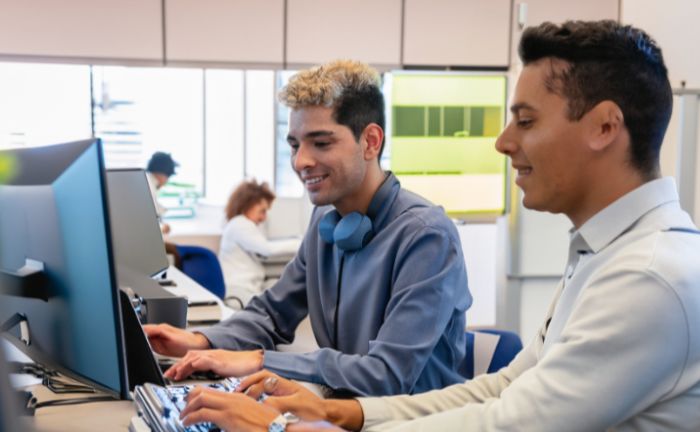 With over 70 years of experience, ADP is a trusted name in the industry, having served organizations in almost every sector. Their deep understanding of different HR needs and challenges is reflected in the design and functionality of ADP Workforce Now.
Additionally, automated alerts help prevent costly mistakes, notify you of potential issues before they become problems, ensure compliance, and avoid fines. The platform is backed by a team of more than 2,500 specialists who actively monitor regulatory changes to meet your compliance needs.
Lastly, with over 70,000 companies relying on ADP Workforce Now for their payroll, HR, and benefits, it speaks to the platform's reliability and effectiveness.
How do I access the ADP Workforce Now?
ADP Workforce Now is an online platform designed to enable hourly employees to manage various aspects of their employment conveniently. This portal allows non-exempt employees to monitor their work hours, access and download their pay stubs and W-2 forms, and complete the annual benefits enrollment. If it's your first-time using ADP Workforce Now, there are simple steps you need to follow.
First, you will receive a Personal Registration Code via email from SecurityServices_NoReply@adp.com. Click "Sign Up Now" and create an account using the provided Personal Access Code. Alternatively, you can visit this web, select "create an account," and enter the personal access code sent in the email.
NOTE: Register promptly since the personal access code has an expiration date.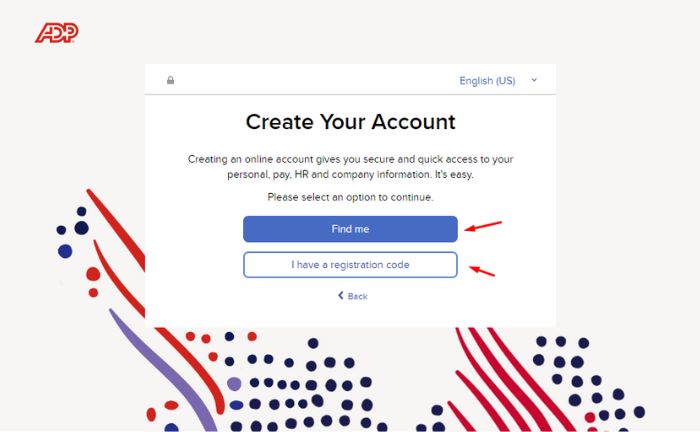 If you did not sign up for ADP when you were hired, it is necessary to reach out to Kim Magers in the Human Resources department to request a personal access code to be sent to you.
If you forget your password, you can retrieve it by logging into ADP Workforce Now and selecting "Forgot Your User ID?".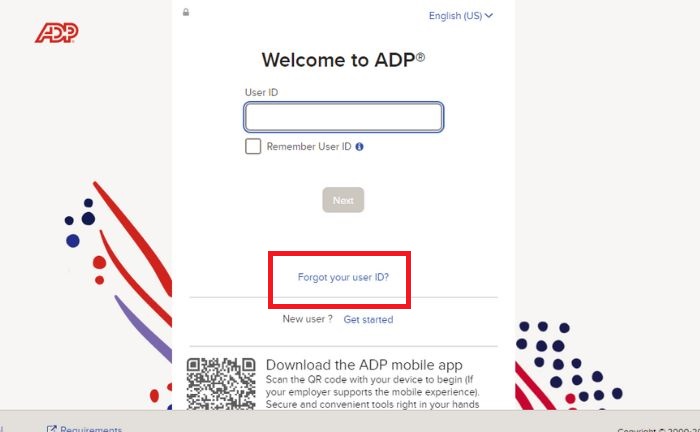 ADP Workforce Now provides a user-friendly portal for non-exempt employees to track their hours conveniently, access essential documents, and manage their benefits enrollment, ensuring a streamlined and efficient experience.
What can the admin do in ADP Workforce Now?
User admins have elevated privileges and permissions, allowing them to perform various administrative tasks and manage certain aspects of the system. These roles can range from administrators with full access to all features and settings to employees who can only view and collect their personal information.
The roles determine what each user can see and do within the system. Some standard features and responsibilities associated with a user admin role in ADP may include those mentioned in the table below, accompanied by the accesses corresponding to each.
| | |
| --- | --- |
| ADP Workforce Now Role | ADP Workforce Now Access |
| ADP Service | All menus and data. |
| HR Admin | Full HR subset of menus and data. |
| Pay Admin | All payroll related subsets of menus and data. |
| Pay/HR Admin | Combines the above two roles. |
| PDE Clerk | Pay Data Entry menus. |
| Super User | All ADP Freedom menus and data. |
| System Admin | Only the system menu. |
It's important to note that the specific responsibilities and access levels associated with a user admin role may vary based on the organization's configuration and security policies. The user admin role enables designated individuals to manage and administer the ADP Workforce Now system efficiently, ensuring smooth HR operations and effective utilization of the platform
FAQs
What is my ADP username?
Typically, your email address serves as your username when signing into ADP. Should you forget your password, select the "forgot password" option during the sign-in process to regain access to your account.
Which are the ADP Workforce Now packages?
Our suite offers a unified platform to simplify HR and payroll tasks. The Essential package includes basic features, while the Enhanced package adds technology for benefits management. The Premium package comprises all Enhanced features and automates time tracking through Workforce Management.
References