If you are a recurring Target customer, you are probably very familiar with the payment methods they offer. Paying at Target with Apple Pay, student discounts, and more stand out. In this sense, you must have already tried the AfterPay option that has become popular among all users, you have the benefit that you can use it for online purchases or through the Target app. Basically, it's a "Buy Now, Pay Later" method of paying at Target.
For those who have been using AfterPay for a long time, it is faster and more convenient than paying with traditional methods such as debit or credit cards. Plus, it's an interest-free alternative, and transaction approval is faster.
How to shop at Target with AfterPay?
Shopping at Target will never be easier than when you choose to use AfterPay. You have the great benefit that you can use this payment method online or through the retailer's mobile app, for which you just need to follow a few steps:
Log in to the AfterPay online page and do your account verification, you can also download the mobile app and complete the verification and account activation from there
Once you sign up for Afterpay you can visit Target's online store to shop. However, you cannot exceed $1,000 in purchases
When you finish billing the purchase, select AfterPay as the payment method to use; if it does not appear as available, check that you have not exceeded the maximum amount
Now you only have to start making the payment of your purchase, you must pay 25% of the total price of the invoice in advance. Two weeks later, you must make the second payment and the application will indicate the dates of the other three remaining payments
Why choose to pay with AfterPay at Target?
One of the main benefits of AfterPay is that it allows you to make purchases when you need to and pay for them days later. Although you need to pay a percentage of the bill up front, 75% of the purchase is spread out over several weeks for you to complete the payment.
On the other hand, with this payment alternative, you don't have to worry about your credit history. To use AfterPay, your current score is not evaluated, and once you use it, it will not affect your credit history.
The fact that it is a completely interest-free service is another benefit that will make you prefer to use this payment method for your next Target purchase. However, remember that if you would rather not pay additional fees, you must pay all installments before the deadlines.
Making your purchases at Target with AfterPay helps you save money, allowing you to maintain your financial order and better plan the payments you have to make each week. It's also an alternative that you can store in your digital wallet to make it easier to tap into when you need it.
What happens if my purchases exceed the AfterPay limit?
AfterPay payment limits depend on the retailer where you make your purchases. In the case of Target, you have a limit of $1,000 per transaction. It is essential to understand that this is not a daily limit, so if your purchases are over $1,000, the solution is to split them.
To make larger purchases you will have to split them into several transactions so that they can be completed. An alternative is to classify your items and bill by type. It should also be noted that some products in the store cannot be purchased with AfterPay, such as medicines and toiletries.
You also cannot include prenatal or baby products, alcoholic beverages, muscle treatments, and gift cards in your AfterPay purchases. If you plan to purchase any of the products described above, you must choose another payment method.
Eligibility criteria to use AfterPay at Target
To register in the application there are some basic conditions such as that you need to be over 18 years old, be a legal resident of the United States, and be eligible to acquire a debit card. This is a basic regulation of the application to avoid legal inconveniences.
However, depending on the state you are in, you may face further limitations. In all of them, you must be a U.S. citizen or have a permanent residence to be approved for your AfterPay account. In the same way, you must provide an operating address in the United States, the application will ask you for some document that allows it to prove it.
On the other hand, you must have an active phone number and email address, this is because this is the means through which you will receive all the information related to your purchases, pending payments, and account status. You must also have a debit or credit card issued by a U.S. bank, you need to register it to your account to make weekly payments for your purchases.
What to consider before paying with AfterPay at Target
You need to be very attentive to the payment dates and avoid late payments, although the additional fees for late payments are not too high, the later you pay, the larger the payment will be.
Furthermore, if you don't make your payments on time, the app will freeze your account and you won't be able to use it until you are current on all outstanding bills. This can become a headache and, eventually, a higher expense.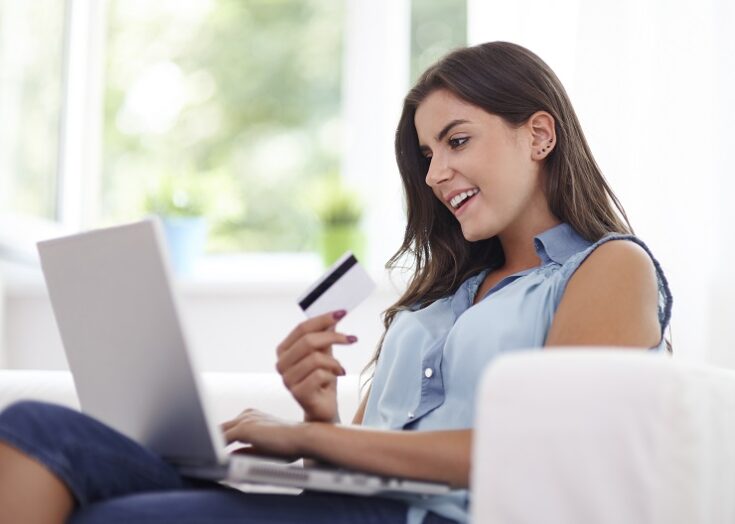 On the other hand, the payment plans and dates cannot be chosen by you, once you carry out the transaction, AfterPay tells you the dates on which you must make the installment payments. There is no way to change or modify them, so you need to program very well the strategy you will use to keep up to date.
Although it is a perfect alternative to acquire everything you need currently you need it, you must know the limits. Consider that, although you can pay later, it is money that you are using from both your savings and your monthly income. Make sure you do not exceed your limits.
References