Venmo is an online money transfer service that allows users to send, receive and request money through a mobile app or on the web. It is popular in the United States for quick transfers between friends or family. Still, one problem with Venmo is that it is limited to this country only, and payments or transactions cannot be made in other countries.
With the pandemic advancing, these electronic payment methods are even more widely used and are here to stay. Many users question if having two Venmo accounts with the same phone number is possible since other companies, such as PayPal, do not allow this since only one phone number is required to create the account.
What is Venmo, and how does it work?
Venmo is a mobile payment application for people to send, receive and request payment immediately and simply. You need to download the app on your Android or iOS mobile device, create an account with your personal and contact information, and finally, link this Venmo account with your bank account.
Sending money with Venmo is very simple. You select the contact or person you want to send money to, enter the desired amount, and, if you wish, you can add a note to accompany the transfer. After sending, the transaction will be confirmed, and the money will be sent to the recipient immediately.
On the other hand, Venmo has a social function that allows users to view their friends' transactions and "like" or comment on them, which makes it very efficient for splitting expenses into groups or sharing ordinary costs.
Can I have 2 Venmo accounts with the same phone number?
It is not possible to have two accounts with the same phone number. You are only allowed to create one account per phone number. To make another Venmo account, you must have two different phone numbers or email addresses. You can use the same bank account in two other Venmo accounts, i.e., you can have a debit card associated with your account. At the same time, another account can have the same card linked to it, but this is only possible if you are eligible.
Generally, this option is used by family members who share a bank account (joint account) or the same person with a personal and a business account in Venmo. However, you can only share the same bank account on two Venmo accounts. Due to the company's terms and conditions, you must stay within this limit.
How to add PayPal to Venmo?
Venmo and PayPal are two separate digital payment services, although PayPal Holdings, Inc owns both. It is not currently possible to send money directly from Venmo to PayPal. However, this does not allow Venmo and PayPal accounts to complement each other and transfer funds instantly.
However, you can transfer money from Venmo to PayPal and vice versa. Still, indirectly, you can do it through a third party: a bank account.
Step 1: Transfer money from Venmo to your linked bank account.
Log in to the Venmo app on your smartphone.
At the bottom of the screen, go to the "Balance" tab and click on it.
Select "Transfer to Bank Account" or "Transfer Balance.
Enter the money you wish to transfer to your bank account and click "Transfer".
Step 2: Transfer money from your linked bank account to your PayPal account:
Go to the PayPal website and log in with your account.
At the top of the screen, you will see the "Wallet" section, and click on it.
Click the "Add money" button. If you do not have your bank account linked, click "Link a bank account".
Follow the steps to link your bank account and transfer money from your bank account to your PayPal account.
Step 3: Transfer money from your bank account to Venmo
Now that you have the money from PayPal in your bank account, you can send it to your Venmo account. The two processes mentioned above can take several hours, depending on the policies of the digital platforms and banks.
IMPORTANT: Additional fees apply when transacting from PayPal and Venmo (depending on your bank).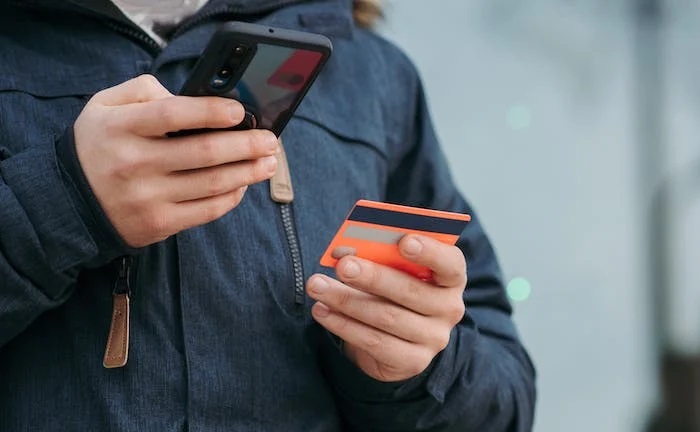 How long does it take to transfer money from Venmo to PayPal?
Since transfers cannot be made directly from Venmo to PayPal, the time to get the money sent from Venmo to PayPal can take up to 5 or more days unless you pay an additional fee for the funds to arrive instantly (you must click on the "Instant transfer" option).
This delay is because the transfer must be made from Venmo to the bank account and from there to PayPal. As explained by Venmo on its official website, transfers from Venmo to a bank account can take 1 to 3 business days.
After receiving this money from Venmo to the bank account, you must send it to your bank account to PayPal, which could take 3 to 5 business days. In other words, if we add up all the days these movements could take at most, transferring from Venmo to PayPal could take up to 8 business days, as reported on the official websites.
It is important to note that if there are weekends or holidays after sending the money, its arrival will be delayed, so those days must be added and counted as lost.
NOTE: The time will vary depending on the bank and the service of the digital platforms.
How does Venmo work with PayPal?
Venmo and PayPal, even though the same company owns them, do not allow direct transactions from one app to the other. Therefore, the participation of a third party (bank account) is necessary. This is why transactions take a long time (up to 8 business days).
For example, if the transfer from Venmo to the bank account is made on Friday the 1st, the money could arrive on Tuesday the 5th since Friday the 1st, Monday the 4th, and Tuesday the 5th would be counted as working days (transactions cannot be completed on Saturdays, Sundays and holidays). Suppose the transfer was completed on Tuesday the 5th. In that case, the money will arrive in the Venmo account after a maximum of 5 business days, that is, on Monday the 11th.
References