PayPal is one of the online financial institutions with most users. It has been on the market for a long time and is gaining more followers daily. Almost all users who make online transactions have an account on the platform.
If so, you should ask yourself if you can connect it with other options such as Chime. Both platforms are simple to use and have many benefits and possibilities for their users. There is one big difference between the two, and that is the transaction fees.
Can I link PayPal with Chime?
Yes, you can link PayPal with Chime to make your transactions simpler and faster. However, there is no direct way to make the linking, on the contrary.
The first thing to link PayPal with Chime is to open PayPal from your browser and find the menu to send and receive payments. To complete this, you must access your account, click on the "Wallet" menu, and the "Bank and cards" option will appear.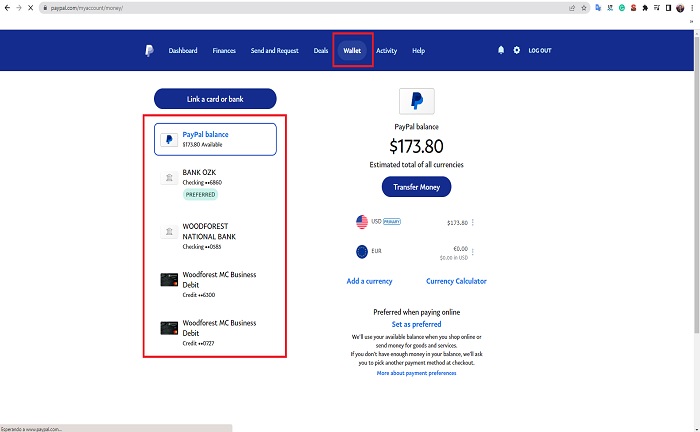 A page with all the banks and cards you have linked to your account should be displayed; there, you will see the option "Link a debit or credit card", and the options to add will appear, but Chime does not appear in the list.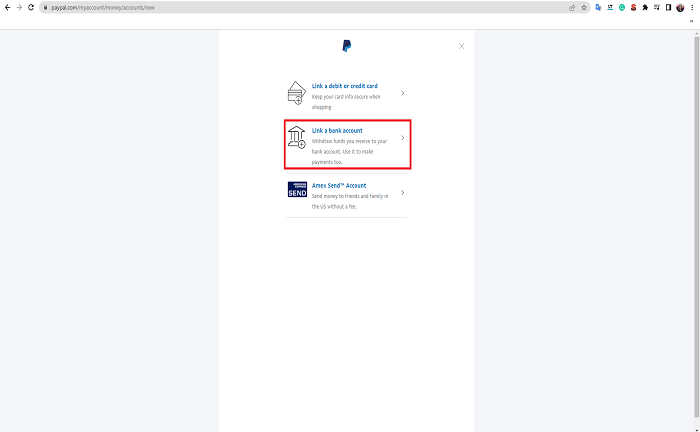 To add it, select "Link a bank account" and type "chime" in the search bar.
When you click on the option, you must add the e-mail with which you have linked the Chime account and the user password of the same account. Then you must press "Agree and Link", and Ready!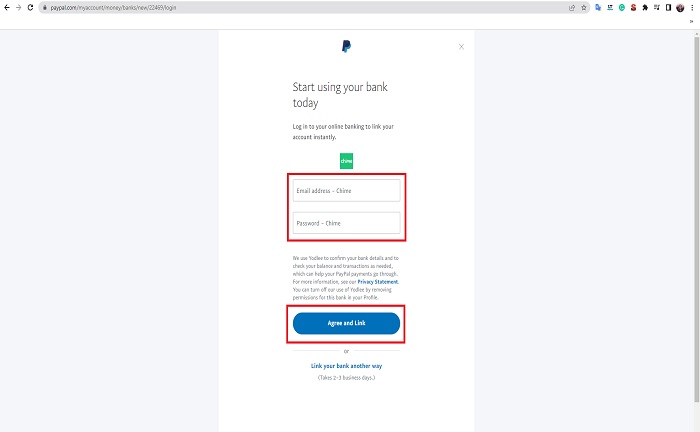 What is the process of sending money from Chime to PayPal?
First, you should know that for PayPal, Chime is a prepaid card because it works with bankcorp. That's why there is no direct way in which you can send money from Chime to PayPal.
So far, the procedure can be done in three different ways; you can try each to find the one you feel more comfortable with. Likewise, it is important to mention that it is not mandatory to recharge the PayPal account to make payments because by connecting your card to Chime, you can make payments easily if you have funds in the second option.
Using your Chime account as a bank to move funds to PayPal
Although Chime is not a bank, it can function as one because it issues checks, FDIC insurance and bank numbers. By adding your account number and routing in the bank section of PayPal, you will be using it as one.
Once you have both accounts linked, it's time to start transferring funds. This way, you won't have to adhere to Chime's maximum transfer limits. For the procedure, you must log in to the PayPal account from your phone or PC, go to "Balance", and click "Transfer Money".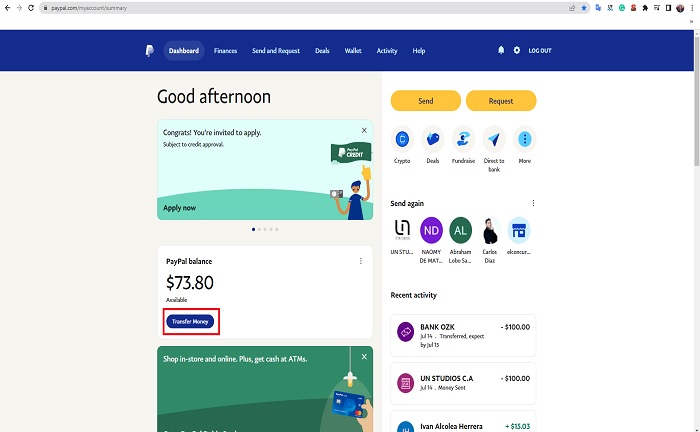 Select "Transfer to your bank" so you can enter the amount to transfer, the time you want to wait and the bank option where you must enter Chime's bank. Finally, you must press "Transfer", and that's it; it's a simple procedure.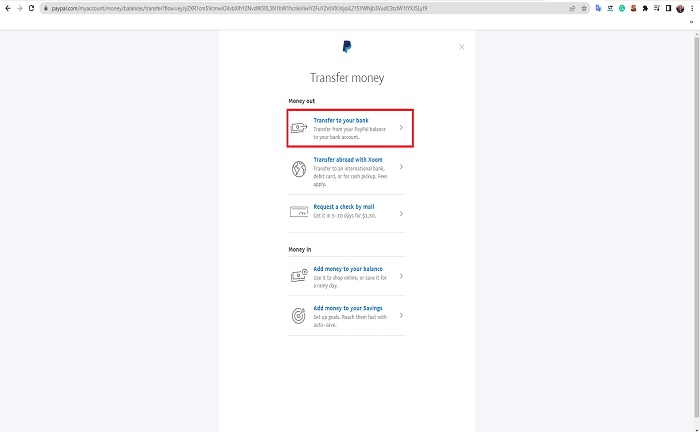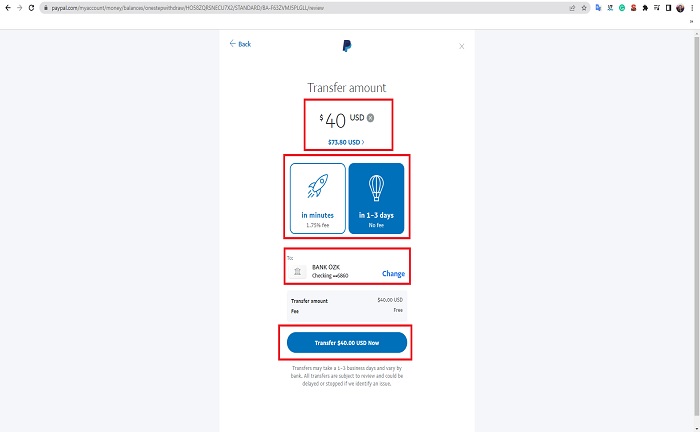 Use one of your linked accounts to move money from Chime to PayPal
With this method, you don't need to connect Chime to PayPal directly, nor do you need a PayPal cash card. The process is simple, log in with your Chime account and find the option "move money".
On the next page, you must select "transfers" and the external bank you will use. All that remains is to add your routing and account number in the marked fields. After linking your Chime account with the external account, it is time to link it with PayPal.
Now send the money from Chime to the external bank and wait five business days for it to appear. Then you can transfer it to PayPal.
Transfer money from PayPal cash card to Chime account
With the PayPal cash card, you can deposit funds directly as if it were a traditional bank account. You can even use it like a MasterCard, allowing you to make ATM withdrawals.
To apply for this card, you need to verify your PayPal account; you can do this by linking your bank account, credit card or debit card with PayPal. To make the request, you must log in to your PayPal account and go to "get the card".
You will be asked to log in again, and on the new page, select "order a cash card" and confirm the delivery address. You should expect to receive it within ten days.
Once you have it, you only have to log in to the Chime application and select "move money". Go to "transfers" and enter your PayPal cash card's account and routing number.
Now you need to do the traditional procedure to transfer funds from one account to another.
What is the transfer limit?
With a verified PayPal account, you can make a maximum of $10,000 transactions. But with the Chime Pay Friends method, you can only send $2,000 per month. When transfers are to external banks, the daily limit is $200 and $1,000 per month.
How do we solve linking problems between accounts?
Problems usually occur when you do not have a verified PayPal account. But don't worry because they can be solved by linking your debit card or adding your bank details to the platform. Problems can also occur if your Chime account and routing numbers are incorrect.
It is essential to verify all information before proceeding with the process. Follow each of the above steps, and you can do the linking properly. Try not to skip any because problems can arise.
How long does it take for money transfers between accounts to fall through?
When you move money from PayPal to Chime or the other way around, you must wait for at least one business day for it to show up in your account. Depending on the clearing process with the bank, this may take two to five business days.
Was this Content Helpful?