There is no way to buy cryptocurrencies directly through the Chime Bank application. But this does not mean that it is impossible to buy them with Chime. To invest in cryptocurrencies, you must make dollar deposits on trading platforms.
It is essential to make sure you make investments on authorized platforms to avoid losing your money.
What cryptocurrency can be purchased with Chime?
As we mentioned earlier, through Chime Bank, there is no option to buy cryptocurrencies because their servers do not have the necessary capabilities to facilitate transfers of digital currencies such as Solana, Bitcoin, Ethereum or any other.
But you have the option to look for an authorized trading platform where you can invest and make a transfer in US dollars to convert them into cryptocurrencies.
Ways in which you can buy cryptocurrencies with Chime
Although you can't do it directly from the Chime application, you still have many alternatives to investing in digital currencies. Some options are:
Making instant Bitcoin transfers with Chime on Paxful
Paxful is a P2P exchange platform founded in 2015 with which you can easily buy Bitcoin. You can buy assets directly from others and make direct transfers using your Chime account.
It is a platform where you can buy digital currencies, whether you prefer Tether, Ethereum or Bitcoin. You can purchase your assets without inconvenience because money services companies in the US regulate it.
To make your purchases, you must access Paxful and acquire your free Bitcoin wallet by creating an account.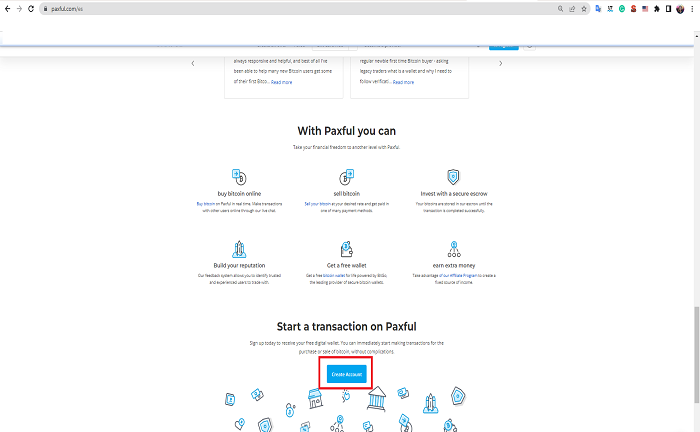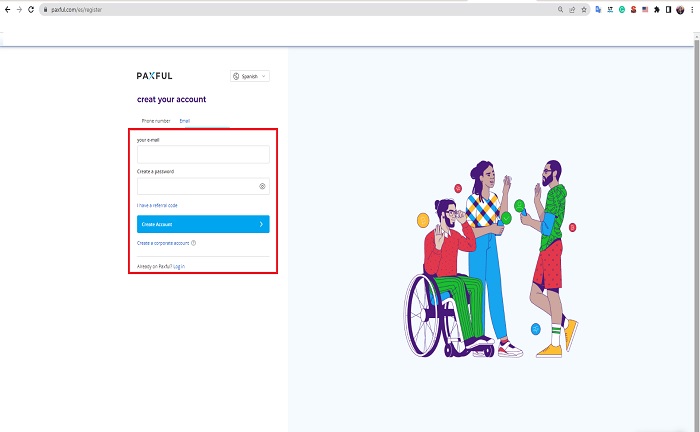 Once you have it, you can go to "Buy" from the main menu and select the cryptocurrency you want to purchase.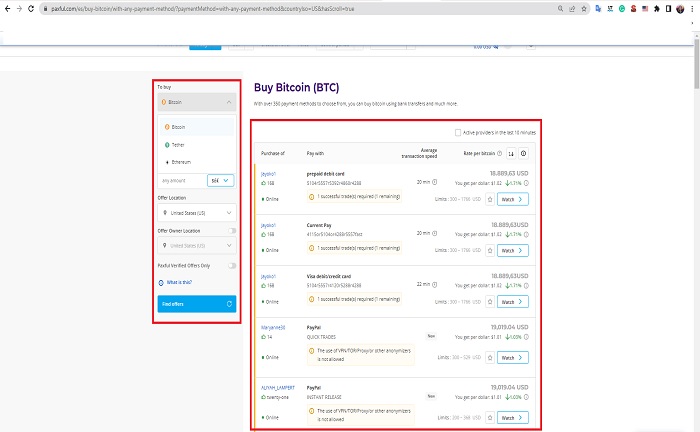 When you click on the buy button, you will see the provider's terms, and you can set the amount of Bitcoin you would like to buy and start the operation to transfer the funds.
Transfer funds to Cash App for the purchase of Bitcoin
Another alternative is to send funds from Chime to Cash App; you must create your account in that digital wallet. It works similarly to Chime but with some different features. One of the most outstanding is that you can buy Bitcoin and shares from Cash App.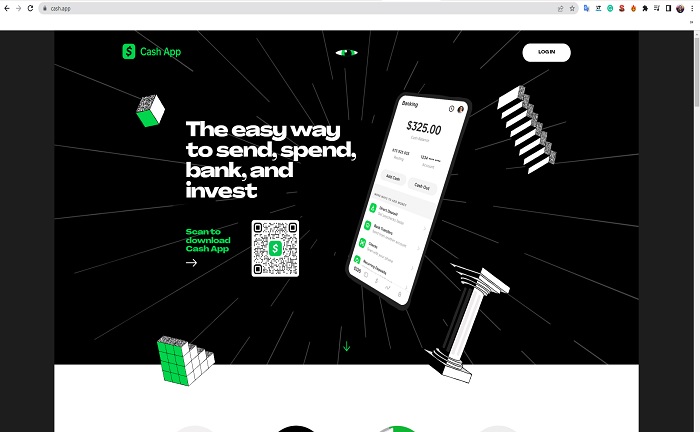 You need to connect your Chime wallet with Cash App to make the transfers. The procedure can be done from the Cash App or the online platform by following the corresponding steps.
Buying cryptos directly on Coinbase
If you would rather not create new accounts in other wallets to start with the procedure of buying cryptos, the simplest way is to buy them directly on an authorized platform. You can connect your Chime debit card with Coinbase.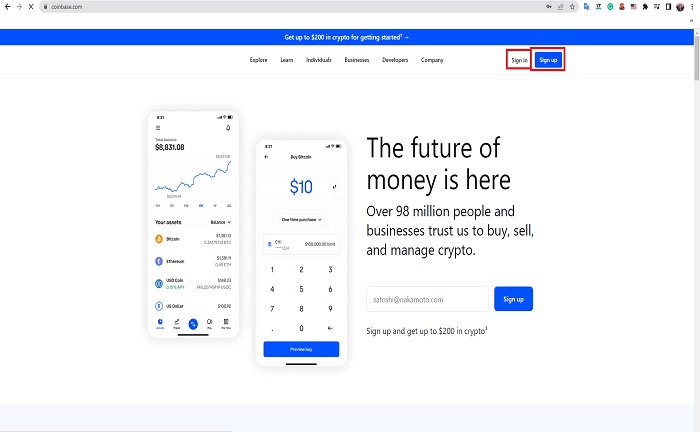 Although it is one of the fastest ways to buy cryptocurrencies, you risk getting your Chime account blocked. It would help if you used a secure connection.
Make transfers to Binance
Binance is the largest crypto exchange worldwide; you must access Binance.us. The first step is to create your Binance account and download the application on your mobile; once you have it, you can add your Chime debit card with Binance.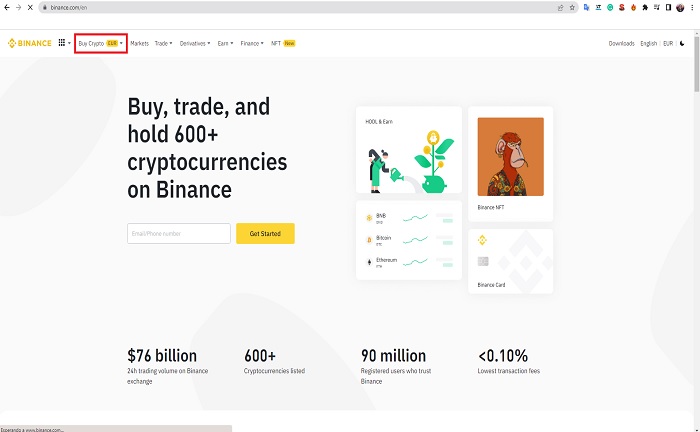 Through Binance, you can buy Bitcoin and other cryptocurrencies. To connect the card, you need to create your account and go to the icon on the top right of the page. Go to "Settings" in the drop-down menu and look for the "Payment methods" option.
Find the "Debit Card" option and enter your Chime card information; when you are sure that all the information is correct, you can click "Add card". It will be associated, and you can start with your investments.
Benefits of buying cryptocurrencies with Chime
There are great benefits in investing with cryptocurrencies, and by having your savings in Chime, you can take a portion to buy digital coins. Even if you can't do it directly through the mobile application, any of the options mentioned above are still beneficial.
It is a safe investment
As long as you buy from a safe and reputable site, buying cryptocurrencies is profitable and beneficial if you are looking for a worthwhile long-term investment. Your Chime card can be associated with almost all official cryptocurrency selling platforms.
Fast transactions
Associating the Chime debit card with the platforms is simple, and the process takes no more than 5 minutes to fully complete.
Was this Content Helpful?