Venmo is a well-known mobile payment platform founded in 2009 and later acquired by Braintree, a PayPal service, in 2012. With Venmo, users can send and request money from their friends through its mobile app, which manages the transaction between the two accounts and ensures top-notch security and fraud prevention for every transaction.
But Venmo isn't just a payment app; it's also a social network where you can post emojis and messages when making payments to your friends by creating a group, just like you would on any other social network. Plus, you can even link your Braintree Venmo account to your Facebook profile for added convenience.
How much are Braintree Venmo fees?
Venmo offers various options for transferring funds to external bank accounts. If you need to transfer money quickly, Venmo provides an instant transfer service for a fee. This service charges 1% of the total amount being transferred, with a minimum fee of $0.25 and a maximum fee of $10, for transfers under $10.
For transfers equal to or greater than $10, the fee is a flat rate of $0.25. However, if you're not in a rush, Venmo's standard transfer service to bank accounts is free of charge, but keep in mind that this option usually takes 1-3 business days to complete. If you prefer to use your debit card, Venmo also offers this option for a fee.
The fee for debit card transfers is 3% of the total amount, with a minimum fee of $0.15. It's worth noting that Venmo does not charge any fees for payments made between Venmo accounts.
In September 2013, PayPal acquired Venmo + Braintree in a package deal for $800 million.

At the time it was the highest multiple paid for a payment processor.

PayPal's market cap has since increased by $250 B on the back of these two products. Arguably best acquisition ever.

— Ian Sigalow (@Sigalow) March 14, 2021
Differences between Venmo and Braintree
In a nutshell, Venmo is owned by PayPal and powered by Braintree, but there is a difference between Venmo and Braintree. The main one is their operating system: while Venmo is a consumer brand, Braintree provides business payment processing services.
Venmo is a peer-to-peer payments app focused on social payments between friends and family for small dollar payments. On the contrary, Braintree works with many large clients like Uber, Airbnb, and Dropbox to enable payments on their platforms.
Security has also been a priority in this collaboration. Braintree Venmo has a solid online payment security reputation and has implemented industry-standard protection and compliance measures to ensure secure and reliable transactions.
The Braintree and Venmo integration promises to drive the adoption of online and mobile payments, giving consumers more choice and convenience and merchants greater flexibility to expand their operations in the growing digital marketplace.
How to enable Venmo on Braintree: Steps to follow
To enable Venmo payments through Braintree, follow these steps:
Log in to your Braintree merchant account.
Go to Settings and click on Processing.
Enable Braintree Venmo under Alternative Payment Methods.
Choose whether to enable Venmo for all transactions or only for mobile web and in-app transactions.
Then, choose to enable Braintree Venmo as a payment method, a vaulted payment method (to store for future transactions), or both.
Choose to capture funds immediately (upon authorisation) or delay capture (up to 3 days).
Done! You have now configured your Braintree Venmo to enjoy a better experience.
Remember to create a company profile on Venmo, as your customers will be able to select your company name when they need to pay with Braintree Venmo. Also, remember to test the Venmo integration to ensure it works properly before launching it to customers.
Why Braintree Venmo is the Best Payment App for Millennials?
Braintree Venmo has emerged as the best payment app for young people due to its innovative approach, social features and ease of use. Braintree Venmo has become a millennial favourite for sending, receiving and split payments.
It enables users to share payment details and comments with friends and connections, creating a social and collaborative experience. With Braintree Venmo, users can send and receive payments within seconds via an intuitive and user-friendly interface on their mobile devices.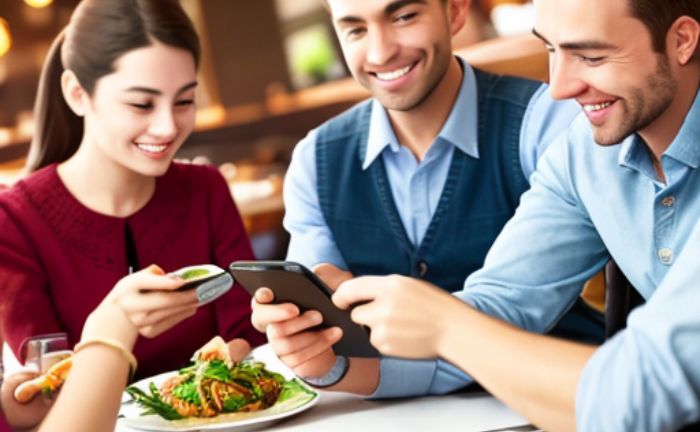 Thanks to the convenience of this app, millennials can split bills at restaurants, share travel expenses, or even pay rent every month without any hassle.
In addition to these features, Venmo has partnered with food delivery companies and online merchants like Grubhub, DoorDash or Uber Eats, allowing users to make payments directly from the app without manually entering payment information on each website.
References