More and more digital platforms allow sending money from Canada to the US and other countries, and vice versa. We can name Wise, Western Union, MoneyGram, Instarem, and many others. Venmo, on the other hand, allows you to make several transactions within the United States.
Venmo is an application that works as a digital wallet, a payment method that has gained even more ground since the arrival of the pandemic in 2020, and that is here to stay. However, these ways of sending virtual money have several disadvantages regarding fees and other points to consider.
What is Venmo & how does it work?
Venmo is a mobile payment application that allows users to send, receive and request money from their mobile devices. It is also a valuable tool for paying bills, splitting expenses, making business transactions and sharing costs, making scheduled payments, setting up recurring payments, setting spending limits, and receiving transaction notifications.
Venmo allows users to link their bank account, debit card, or credit card to make transactions. Users can send money to other Venmo users through their usernames or phone number, and transactions are conducted in real-time. This app also offers an option to transfer funds from Venmo to a linked bank account for free, although there may be limits and deadlines for these transfers and additional fees for other types of transactions.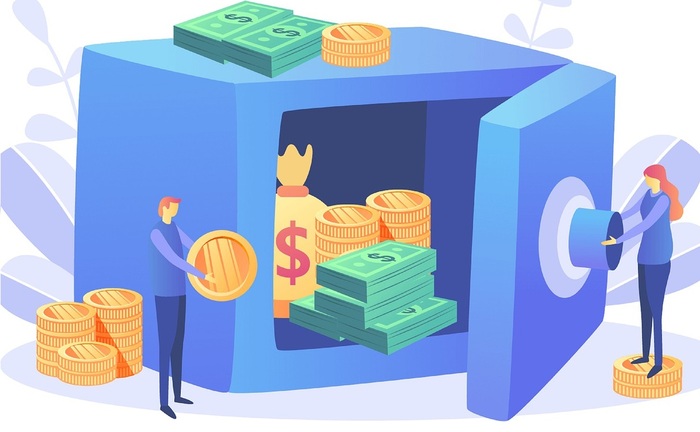 What Are the Cons of Venmo?
Venmo has some disadvantages that users should be aware of when using it, as it can be a perfect option for sending money. Users should be aware of these issues before using Venmo and consider alternatives if these cons are a significant factor in their choice of payment platform.
Lack of consumer protection: Venmo transactions are not protected like credit card transactions, backed by the Fair Credit Billing Act protections in the United States. Users may have difficulty getting their money back if a transaction has a problem.
Privacy and security: Although Venmo has security measures in place on its platform, such as two-factor authentication and data encryption, there is a risk that users' financial information and transactions may be vulnerable to hacking, fraud, or identity theft.
Transaction fees and limits: Despite the fact that Venmo allows free transactions between friends and family, it charges a 3% fee for commercial transactions and for receiving credit card payments. In addition, Venmo has daily and weekly limits on multiple or large transactions.
Transfer delays: Though Venmo is known for its speed in transferring money, it can sometimes take several minutes or even hours for funds to be fully transferred.
Geographic limitations: Even though Venmo is widely used in the United States, it is unavailable outside the country, so users cannot use Venmo to send or receive money internationally.
Can you Venmo from Canada to the US?
Venmo does not have the option to send funds from the neighboring country, as Venmo is only available in the United States, so transactions are made in local currency (US dollar).
Due to the currency exchange rate, you cannot send money from Canada to the USA with Venmo. The digital platform does not allow international movements, so you cannot send US dollars to an account in Canadian dollars. You must choose another option to send money from Canada to the USA.
Fees on Venmo
Venmo does not charge for creating an account or making transfers between friends and family within the United States as long as funds available in the Venmo account or a linked bank account are used.
However, Venmo does charge a 3% fee for credit card transactions. Conversely, merchants must pay Venmo a fee of $0.10 + 1.9% of the total transaction amount.
What are the risks of using Venmo?
While Venmo is an easy way to conduct mobile transactions, it also carries potential risks, like most virtual platforms. Among the most common dangers to which Venmo users are exposed are data security and protection, fraudulent transactions, lack of consumer protection, and compliance with company policies.
The application has security measures, such as data encryption and two-factor authentication. However, there is always a possibility that users' personal or financial data could be exposed and compromised due to security issues or cyber-attacks. This could lead to internet fraudsters hacking into bank account numbers and credit card data and even stealing the cardholder's identity.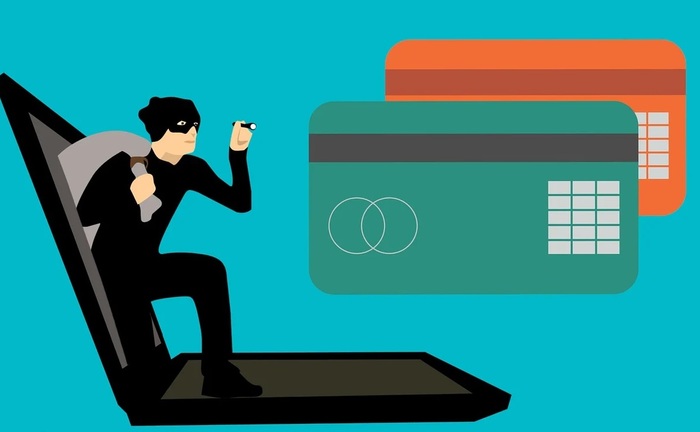 On the other hand, Venmo is not exempt from fraudulent transactions, and its users could fall victim to scams. Virtual thieves may request fake payments or pose as friends or family members to trick users into accessing their money. In addition, if the user sends money to the wrong person or makes an incorrect transaction, they will probably not be able to recover the lost money.
Another potential risk is the lack of consumer protection. Unlike bank transfers or credit card transactions (traditional payment methods), Venmo does not offer the same protection regarding refunds or claims, which could take time to resolve or may have no resolution.
There is a risk of falling for scams, leading to legal and financial consequences if Venmo is used to make transactions with unknown persons. In addition, Venmo can suspend or close user accounts at any time, and while this is not a frequent occurrence, it could lead to the loss of money.
Is Venmo safer than PayPal?
Venmo, owned by PayPal, was designed for everyday transactions between friends and family. On the other hand, PayPal has a more commercial and international profile, as Venmo only allows domestic transfers in U.S. currency. PayPal, on the other hand, will enable transactions in 25 different currencies.
Venmo has a section in which transactions are shown in a "feed" of the app so that other users can see them and even comment on them. This can generate insecurity due to privacy and money management information since it is visible to everyone.
On the other hand, having a wider reach, PayPal has SSL (Secure Socket Layer) encryption, which protects this information, which is shared in Venmo. PayPal also has a buyer protection policy, so the user has more security in case of errors than when using Venmo.
However, both PayPal and Venmo and other virtual wallets are subject to scams if their users do not take the security measures available, such as account verification or unbreakable passwords, phone numbers, or email.
In conclusion, PayPal is safer than Venmo because it has a broader reach and reaches more countries. However, it could also be dangerous since PayPal (254 million) has more than seven times as many users as Venmo (38.7 million).
References