If you are interested in obtaining a scholarship for D1 Football, you can apply for one of the many openings available. In addition, you can get scholarships with financial and academic benefits, which complement each other perfectly to help students who wish to become athletes and vice versa.
The number and availability of student-athlete scholarships may differ depending on the university and athletic program. While full scholarships cover the entire cost of attendance, partial scholarships provide reduced financial assistance so schools can support more players, allowing them to pursue their athletic and academic goals.
How to Get a D1 Football Scholarship: Tips and Steps
If you're an athlete looking to pursue a quality education while pursuing your passion for sports, getting an athletic scholarship in the United States could be a giant leap forward. However, the application process can be daunting and highly competitive, with thousands of individuals vying for spots on sports teams.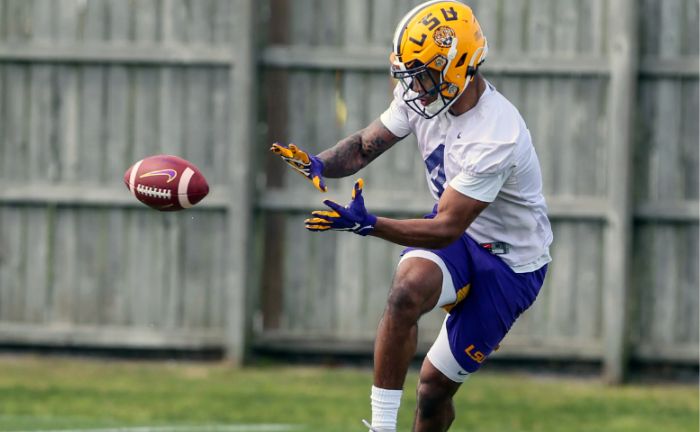 To ensure that you secure the scholarship of your dreams, we've compiled a few tips on how to apply for a D1 football scholarship (though these tips apply to any scholarship). By following these guidelines, you'll be well on your way to success!
Identify Universities and Sports Programs
The first thing to do is research and list colleges with D1 football programs. Numerous institutions have solid and competitive teams, and each may offer different athletic scholarship opportunities. Research the teams' historical performance, reputation, competition level, and coaches' quality.
Stand out in Football
To obtain an athletic scholarship, the best thing you can do is actively participate in school competitions, local clubs, and regional teams. Train constantly to improve your technical and tactical skills. College coaches seek genuine talent and players who can make a difference.
Maintain a Good Academic Performance
In addition to athletic talent, colleges also consider the academic performance of student-athletes. A good grade point average and standardized test scores can increase your chances of earning an athletic scholarship. Maintain a balance between sports and academics to demonstrate your ability to be a successful student-athlete.
Register with the NCAA Eligibility Center
The NCAA Eligibility Center evaluates athletes' athletic and academic eligibility for collegiate competitions. Register on the Eligibility Center website and complete all requirements. Meeting NCAA eligibility standards is an essential step in receiving an athletic scholarship.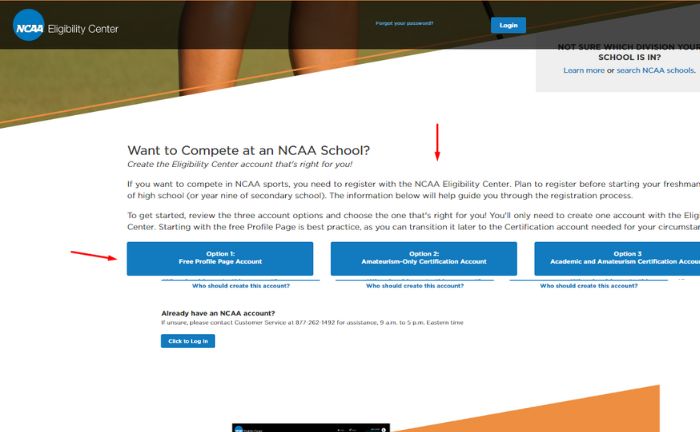 Prepare an Athletic and Academic Profile
Create an athletic resume highlighting your accomplishments, statistics, awards, and recognitions. Also include a brief presentation about yourself, your goals, and your aspirations as a student-athlete. In addition, be sure to gather all required academic documentation, such as transcripts and letters of recommendation.
Contact College Coaches
Once you have selected the colleges you are interested in, communicate your desire to join their D1 Football teams to the coaches in charge. Send personalized emails, present your athletic and academic profile, and express your passion for football and desire to contribute to the team's success. Also, consider attending recruiting events to meet the coaches and showcase your talent.
Participate in Tryouts and Evaluations
Some colleges may invite you to take tryouts and evaluations in person. Prepare appropriately for these opportunities and demonstrate your skill, technique, and athletic potential. Show your best on the field and stand out from the other participants.
If you feel overwhelmed or need additional guidance in obtaining an athletic scholarship, consider seeking professional help. Specialized sports recruiting agencies and consultants can provide advice, support, and connections to coaches and colleges.
How many scholarships are given each year for football?
In NCAA D1 football, the number of scholarships schools award is limited. The NCAA sets the maximum number of scholarships a football team can offer, and it varies depending on whether the program is an FBS or FCS school.
FBS programs can offer a maximum of 85 D1 Football scholarships per year. For FCS programs, the scholarship limit is 63 D1 Football scholarships per year, which can be divided among incoming recruits, returning players, and transfers. However, not all schools use all available scholarships due to budget constraints or other factors.
These scholarships help offset tuition, room and board, and other educational costs. Although the amount provided through partial scholarships may be less than full scholarships, they still offer valuable financial support for athletes to pursue their collegiate athletic endeavors.
How many NCAA Division I colleges and universities are there?
There are 363 NCAA D1 schools across 49 states in the United States, considered the top universities for sports.
Football scholarships requirements
You must meet specific academic standards to qualify for an NCAA D1 Football scholarship. These standards ensure that student-athletes maintain good academic standing while participating in their sport at the college level. The main requirements include:
4 years of English: This is necessary to establish a solid foundation in oral and written communication skills (like writing a scholarship essay), which is crucial for academic and personal success.
2 years of Science (Including one year of lab, if offered): At least two years of science careers, which may include biology, chemistry, or physics, are necessary. Additionally, if available, one year of laboratory experience is usually required to acquire practical skills in applying scientific concepts.
3 years of Mathematics (Algebra I or higher): Complete at least three mathematics courses, including Algebra I or higher, as these skills are imperative in various disciplines and promote logical and analytical thinking.
1 additional year (English, Math, or Science): Apart from the specific requirements mentioned above, you must complete at least one other year of coursework in English, mathematics, or science to get flexibility and the chance to pursue key academic areas in-depth.
2 years of Social Science: At least two years of social science courses are required, covering topics such as history, government, economics, or psychology. These courses aid in understanding the social and political environment and promote civic and cultural awareness.
4 Years of Additional Courses: In addition to the above requirements, students should complete four additional courses in any of the above areas (English, mathematics, science, or social science) or other areas such as world languages or non-doctrinal religion/philosophy. This provides for a more diverse and broad education.
To get a D1 Football scholarship, students must complete 10 of the 16 NCAA-approved core course credits before the start of their seventh semester. At least seven of these credits must be in English, mathematics, or science.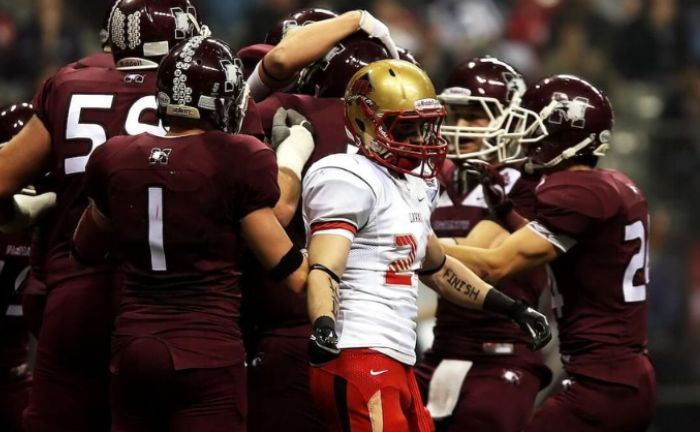 Types of D1 football scholarships
As a student-athlete, you may be eligible for one of two types of D1 Football scholarships. Some universities offer scholarships to students with exceptional academic performance while allowing them to participate on their athletic teams.
Full-ride scholarships are highly competitive and cover tuition, room, board, books, and other education-related expenses. To qualify for a full scholarship, you must demonstrate exceptional athletic talent and meet established academic requirements.
Partial-ride scholarships, on the other hand, provide less financial aid than full scholarships. They may cover a portion of tuition or offer specific financial support for education and sports-related expenses. Partial scholarships are an excellent opportunity for more student-athletes to receive financial assistance.
References