Due to the COVID-19 pandemic, deciding on an online degree is no longer an option but a necessity. Many universities and colleges are shifting their degree programs from on-campus format to fully or partially online format. Nowadays, we can find hundreds of online degree programs.
The online learning format has made it possible to get higher education without any inconvenience. One can easily reach the world's best professional degree programs while continuing full-time work. In online degree programs, you can attend online lectures, virtually interact with your professors and manage your busy schedule.
However, it is challenging to decide which online program to choose that offers you an accredited degree and prepares you professionally.
Eight universities offering these programs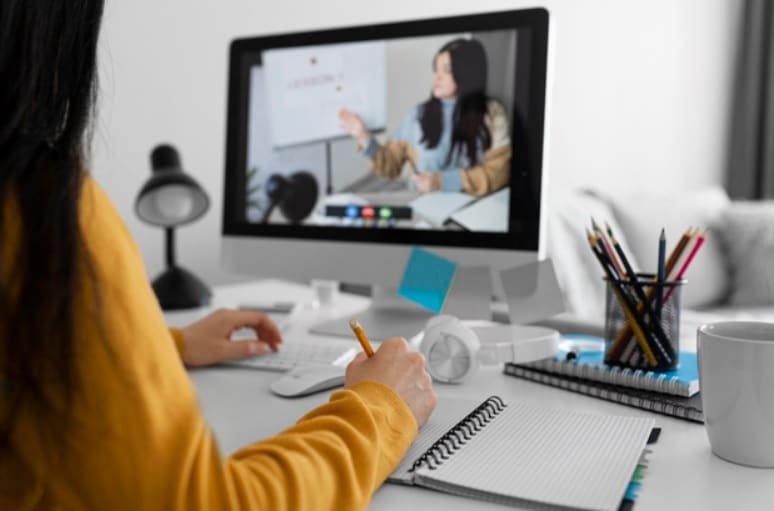 Northeastern University – Boston, MA
Northeastern University has earned a superior place in online universities. University offers approximately 140 degree and certificate programs. Enrolled students can get access to the online lectures anytime they want. The online instruction style is asynchronous.
University program offerings include bachelors, masters, doctoral programs, and certificates.
Indiana University – Bloomington
Indiana University – Bloomington is a flagship school in the Indian University System and offers more than 100 online degrees (bachelors, masters, associate, doctoral) and certificates. Online learners also get access to academic support and online library resources.
Students complete their degree following a convenient schedule, mostly following asynchronous instruction style. The time duration for different courses in a semester is variable, and some courses may complete before the 16 weeks. 
University of Florida Distance Learning – Gainesville, Florida
The University of Florida has more than 300 online programs. According to U.S. News & World Report, UF MBA ranks 13th among the best online bachelor's programs.
Online learners get access to an online management system, online library resources, online registration, and career opportunity service. U.F. is also renowned for its extensive research program.
University of Missouri – Columbia, Missouri
The University of Missouri has 90 online degree programs and certificates such as public health, educational Studies, nursing, English, hospitality, health sciences, radiography, and management.
Some programs also require students to come on-campus for practical sessions or exams. With three online management systems, students have the easiest access to their online classes.
➡LEARN MORE: Free Online Courses with Certificates
Embry-Riddle Aeronautical University – Daytona Beach, FL
Embry-Riddle Aeronautical University has been offering an online degree program for two decades. 
The university has the best accredited Online Bachelor's Degree Programs in Aeronautics, Aerospace Science and Technology, and Business Administration and Management. Students can access their recorded lectures anytime, which makes it a suitable option for busy workers.
University of Oklahoma – Norman, OK
The University of Oklahoma, a public institution, has been offering accredited online bachelor's programs since 2003. All the lectures are recorded, posted online, and enrolled students can access them anytime. 
Students get the chance to absorb the experiences and knowledge of internationally respected professionals. The university holds one of the largest research libraries in North America.
California State University – Los Angeles
California State University has 100 online degrees and certificates such as public administration and agricultural education. The Cal State Online network allows access to more than 8000 enrolled students for online classes and lectures.
With the accelerated study program, one can complete his degree earlier by attending some on-campus classes and following asynchronous instruction style.
Texas Tech University – Lubbock, TX
Currently, Texas university has 80 online degree programs and certificates. Programs such as bachelor's in human services, master's in agribusiness, and Ph.D. in curriculum and instruction are available online. Online Students also get career services and academic advising.
Mostly, degree programs offered by the university are online, following asynchronous style. Only a few programs need occasional on-campus classes or practical work. However, students can choose the hybrid program option. Accelerated sessions are also available for some degree programs.
Was this Content Helpful?