Masters of public health (MPH) degree is an excellent opportunity for professionals interested in quality care across the communities. It is a multidisciplinary degree that equips the students with multiple competencies required in various healthcare-related fields. So, the MPH programs are made for this.
Graduates can pursue their careers as medical or health services managers, epidemiologists, health educators, and health and safety engineers.
However, the earning potential for MPH degree holders is different based on career and experience. On average, MPH graduates can earn an average amount of $64,970 per year.
Typically, Online MPH programs require 45 credits and complete in 2-3 years for full-time students. For part-time students, the program length may get doubled. Colleges and institutes offer variable concentrations in MPH programs.
So, students must research MPH programs with their preferred concentrations, tuition rates, and mode. If you are also interested in earning an MPH degree, keep reading this article to know more about some online MPH programs
Five universities that provide online MPH programs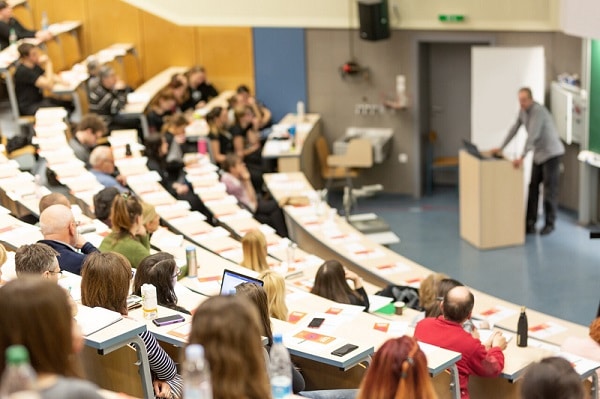 University of Florida
The University of Florida offers an MPH program with a 48-credit hours' curriculum in the research or community health field. Students have the option to choose online learning or campus learning at UF's Gainesville campus.
For a distance learner, the university doesn't put the requirement of on-campus learning. Thus, distance learners can learn through pre-recorded lectures and take exams online.
There are two concentrations in online learning mode, i-e public health practice and behavioral health sciences.
To be qualified, applicants must have a bachelor's degree and a minimum 3.0 GPA can apply for the program. University usually requires GRE, but currently, the requirement is waived because of the COVID-19 pandemic.
University of California – Berkeley
The University of California – Berkeley has an online part-time MPH program in healthcare management, community health sciences, health policy, and economics. The curriculum is 2.5 years long and also includes research credit hours. 90% of the program is online, and 10% is on-campus coursework.
For distance learners, the university has an asynchronous learning format, and each student has to spend 15-17 hours on coursework each week. To secure a degree, students have to complete 130-hour practical work to gain experience.
To be qualified, applicants must have a bachelor's degree and must have passed one college-level statistics course with a B+ grade or better.
➡LEARN MORE: University Choices: The Dilemma of a Future Stockbroker
University of Illinois – Springfield
The University of Illinois offers three different online MPH programs. The general program in public health with 48 credits is best for distance learners. To get a degree, students must pass a written exam and participate in an internship and complete a capstone seminar.
The program requires a bachelor's degree, minimum 3.0 GPA, GRE scores, three recommendation letters, and an academic essay.
University of North Carolina – Chapel Hill
The UNC offers an online MPH program. It has concentrations available as a leader in the practice, health policy, registered dietitian, and nutrition.
The curriculum consists of 43 credits that combine both online and on-campus meetings. Students complete the degree within 20-36 months, depending upon their enrollment status. 
To be eligible for the program, the candidate must have a bachelor's degree, a statement of purpose, GRE scores, and three recommendation letters.
University of West Florida – Pensacola
The UWF offers an online MPH program with 42 credits of coursework. The course is completed in 24-30 months, depending upon the enrollment status.
In an online program, asynchronous foundational, concentration, and practicum courses are included. Students can choose the general program or concentration in global health/health promotion, education, and behavior. To get a degree, students must pass a comprehensive exam.
The practicum consists of two-part 6 credit internships. Distance learners can also participate in on-campus research.
Eligible candidates must have a bachelor's degree, minimum 3.0 GPA, GRE scores, a statement of their career goals, three recommendation letters, and a writing sample.