If you are looking to make the most of your summer break, why not consider joining a summer volunteering program? These programs are a fantastic way to spend your summer and will look great on future college applications.
During any volunteering program, you can be sure to make new friends that you'll keep in touch with for years to come. You'll also feel pride in giving back to a community and helping people or causes that are in desperate need of help.
Keep reading to learn about some of our favorite summer volunteering programs for high school students. All of these programs are bound to give you a summer that you'll remember forever.
Best Summer Volunteering Programs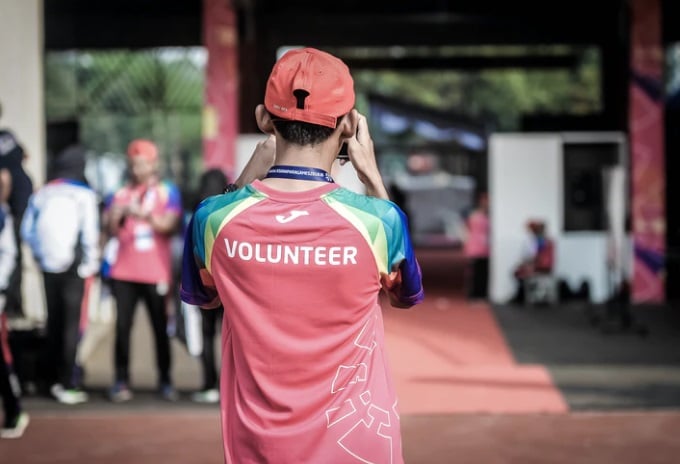 Global Vision International (GVI) program
Global Vision International offers students the chance to travel internationally and volunteer on a project of their choice. Whether you are interested in education, the environment, or women's issues, you'll find a project that matches your interests with GVI.
They partner with some fantastic organizations, including WWF, The Red Cross, and PADI. Some of the most popular countries you could travel to include Thailand, Laos, and Greece.
Parents can feel reassured that their son or daughter is being looked after during the program. A Facebook group helps to keep everyone in touch and give updates on the program and the impact the teams are making while they are away. 
St. Jude Children's Research Hospital volunteering opportunity
If you are considering a medical career, why not spend your summer volunteering with St. Jude? You'll enjoy providing fun activities to patients and their siblings each day and learning more about potential health and medical careers.
This is an interactive volunteering opportunity and one that will make a huge impact in the local community. There's nothing better than putting a smile on someone's face, and you have the ability to completely transform a patient's day.
You'll learn more about how hospitals work and the treatments available for people suffering from cancer and other diseases. Key skills that you'll develop are teamwork and leadership, which are key for success in any future career.
Youth Conservation Corps summer program
For teens who love spending time outdoors, consider joining the Youth Conservation Corps this summer. You'll enjoy working on public land and restoring trails and historic structures.
The work is diverse and interesting, and you'll feel you are making a huge difference to the world around you. You'll make a noticeable impact on the space around you while also having great experience to add to your future resume.
You'll develop your work ethic and teamwork skills and will learn what it's like working outside each and every day. While the work can be physically challenging, you'll find it incredibly rewarding at the end of each day when you see your results.
Projects Abroad for volunteering
Project Abroad will allow you to travel overseas to countries including the Philippines and Belize. You'll engage with local projects and charities to help leave the area a better place than when you first arrived. Regardless of your interests, you'll find a project with Project Abroad to fit your needs.
You'll feel supported throughout your time, thanks to the in-country support and staff who will ensure your time abroad is safe and fun. As the company has over 25 years of experience, you can feel confident knowing you are in good hands.
All of the projects aim to work towards a more sustainable future for everyone. Safety is the key concern for all participants. The company will look after you from the start to the very end of your summer volunteering program for high school students.
Volunteering Journeys programs
High school students will love venturing abroad with Volunteering Journeys. These summer volunteer experiences allow you to get involved with a local community and immerse yourself in their way of life.
You'll learn how to foster good relationships with people you've just met and work together towards a common goal. All of the skills you learn during your summer volunteering program can be applied to life back home.
Regardless of your interests and where in the world you'd like to visit, you'll find a program for you. If you've always dreamed of visiting India or Sri Lanka, this summer could be your chance to go.
➔ READ MORE: Summer Internships.
Final thoughts on Summer Volunteering Programs
Make the most of your break from high school this year and enjoy a life-changing summer volunteering in your home country or abroad. Whether you are interested in the environment, medicine, or helping local communities, there are programs to fit your interests.
A summer volunteering program will look fantastic on your future college applications. You'll have so much to talk about in interviews and job applications. These experiences help you to become a more open-minded and balanced individual who can tackle any challenges that may come your way in the future.
Was this Content Helpful?