Online universities, schools, and colleges have become increasingly popular with time and still continue to grow. Taking online classes from a reputable college is an equally fascinating option as being on-site for completing your education and getting your bachelor's, master's, or doctorate degrees.
Whatever the circumstances may be, students have the flexibility to complete their degree programs through an accredited online college from anywhere. Accreditation is a way of verifying that institutional bodies (school, university, or college) are providing superior quality, useful, and valuable education to their students. 
The college/university you enroll in must be institutionally accredited. Our comprehensive guide sheds light on some of the best accredited online colleges and universities across the United States that are known to offer the best education and degree programs. 
What is Institutional Accreditation?
Joining a college or university that is not institutionally accredited is deemed a severe mistake that can jeopardize your entire academic life and career. It is vital to ensure that your online college or university of choice is accredited. 
Most employment centers and organizations will only acknowledge credits from colleges that are nationally and regionally accredited. 
Regional Accreditation
Regional accreditation is an older, more esteemed, and more well-established accreditation category that applies to all colleges and universities. There are a wide array of public and non-profit private schools that fall under regional accreditation. 
Each of the United States' six geographic regions controls a non-governmental regional agency. They are responsible for accrediting and supervising the various degree-granting colleges that lie within their respective areas. The regional accreditation boards are as follows: 
MSCHE — Middle States Commission on Higher Education.

NWCCU — Northwest Commission on Colleges & Universities.

NECHE — New England Commission of Higher Education.

HLC – Higher Learning Commission.

SACSCOC – 

Southern Association of Colleges and Schools Commission on Colleges

.

WSCUC – 

WASC Senior College and University Commission.

ACCJC – Accreditation Commission for Community and Junior Colleges, Western Association of Schools and Colleges.
National Accreditation 
The national accreditation typically applies to for-profit colleges, universities, and schools that provide various technical, trade, career, and vocational programs. There are three general categories of national accreditation councils that several online colleges fall under:
Distance Education Accrediting Commission (DEAC).

Accrediting Commission of Career Schools and Colleges (ACCSC).

Accrediting Council for Independent Colleges & Schools (ACICS).
➞ READ MORE: UCAS Courses and universities & colleges can I apply.
Best Regionally Accredited Online Colleges
When searching for the right online college to pursue your studies, people will be interested in knowing which accredited university you will be applying to. In the United States, an accredited college typically refers to regionally accredited universities. 
As per the U.S Department of Education, approximately 85% of academic colleges and universities are regionally accredited. Many of them provide bachelor's and master's degrees online. Here are a few regionally accredited online colleges that offer various online degree programs: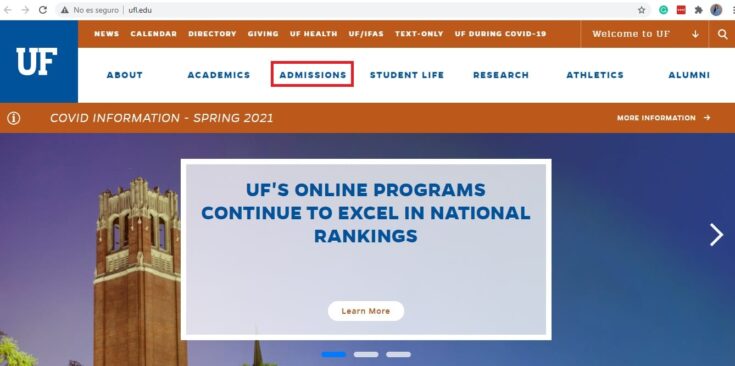 Best Nationally Accredited Online Colleges
Besides the more renowned regional accreditation, there is the national accreditation. Even though national accreditation sounds more impressive, it is quite the opposite. 
The national accreditation standards are not as demanding as regional accreditation, making the former less valuable when students need to transfer to another college. Here are a few nationally accredited online colleges that offer many different online degree programs: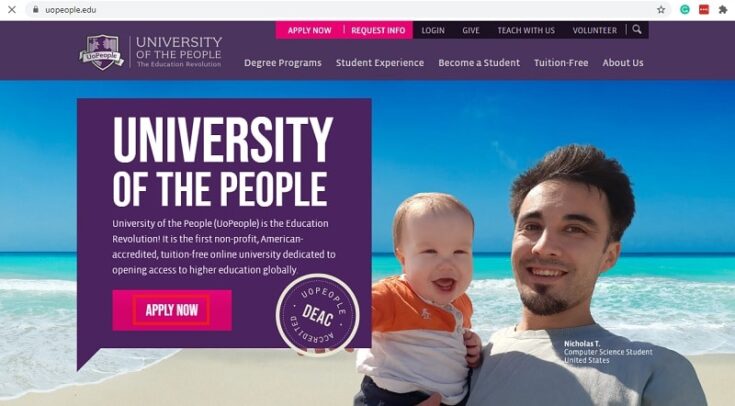 Best Accredited Online Colleges that Give Laptops
We are a part of a fast-paced world where it has become a mere necessity to own an up-to-the-minute laptop or computer to keep up with the advances associated with high-tech online learning. 
It is impossible to complete your online courses and degree program if you are still using your 5-6-year-old laptop or attending classes from public libraries. However, not everybody can afford such top-of-the-line gizmos when the current average price of Mac computers and PCs are in the hundreds and thousands of dollars now. 
Still, these intimidating prices should not make you put your education on hold. Many online colleges and universities work harmoniously with manufacturers to provide laptops to students on the cheap or completely free. 
Here are some of the best accredited online colleges that offer laptops at reduced prices to students for the sole purpose of completing their education online.
Wake Forest University

(SACSCOC accredited).

Independence University

(ACCSC accredited).

Indiana State University

(HLC accredited).

The University of Minnesota – Crookston

(HLC accredited).

Seton Hill University

(MSCHE accredited).

Dakota State University

(HLC accredited).
Best Cheap Accredited Online Colleges
Finding the best and highest-ranked accredited online colleges is not much of a problem. However, it can be quite tricky to find cheap accredited online colleges that provide equally good online facilities and courses. 
There is a ranking criterion for accredited online colleges that offer cheap online courses. For instance, it lists colleges that preferably offer four-year online degree programs at incredibly affordable rates, with tuition fees that cost no more than $8,000-10,000. 
Besides inexpensive tuition and degree programs, these colleges have been evaluated for high quality factors like published ranks, retaining freshmen, graduation and student-faculty ratio, financial aid, advanced online technology, etc. 
Here are a few cheap accredited online colleges that might be of interest to you.
Was this Content Helpful?