Online shopping is a fantastic way to shop today, thanks to the internet revolution. This has improved the shopping process, making it easier each day, and there are different ways to access credit so that you can buy now and pay later. For this reason, today, we are going to find out the best online shopping sites with credit lines.
These types of pay later sites are a very good option, plus pay later lines usually charge a dollar on your credit card, even if you are buying for hundreds of dollars. In addition, after receiving an instant line of credit, your purchases can be made immediately, and you will pay for them later.
In addition, this purchasing mechanism is much better than shopping with credit cards because these sites will not charge interests on the credit offered. This way, you will be able to buy everything you need and pay in small monthly instalments. For this reason, I invite you to continue reading carefully, and you will learn much more about it.
What are online shopping sites with credit lines, and how do they work?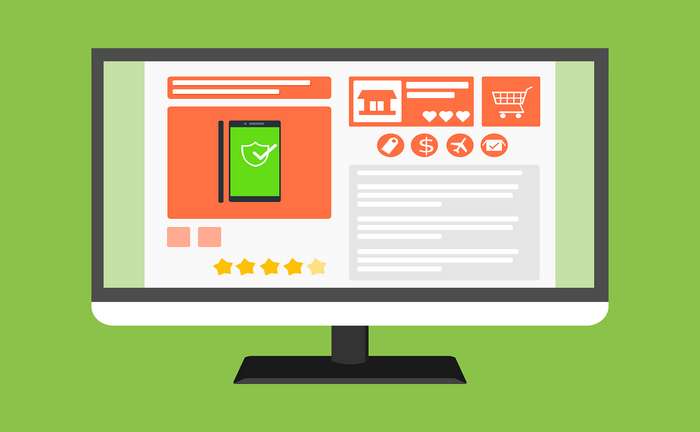 When shopping online, payments will be made by cash on delivery or by credit card. However, in times when you do not have cash or a credit card, credit sites with credit lines will be your salvation.
These target customers with low credit scores, and, often, no verification is done in this regard. Thanks to this, they can offer opportunities to customers who experience difficulties in having credit approvals but require credit to improve their credit score.
To operate these sites is effortless since, once you log in, they will offer you the possibility to receive a credit in seconds. With this credit, you will be able to buy all kinds of items, and the stores usually offer an interest-free period in which you will be able to pay the full cost of the goods purchased.
The periods to repay these loans are usually from six months to one year, with specific amounts of monthly instalments. This period will be interest-free, and upon completion, an additional monthly fee will be charged on top of the price of each item. Interest rates are high and can be between 20% and 40%, so it is more convenient to pay in interest-free periods.
Best Online Shopping Sites with Instant Lines of Credit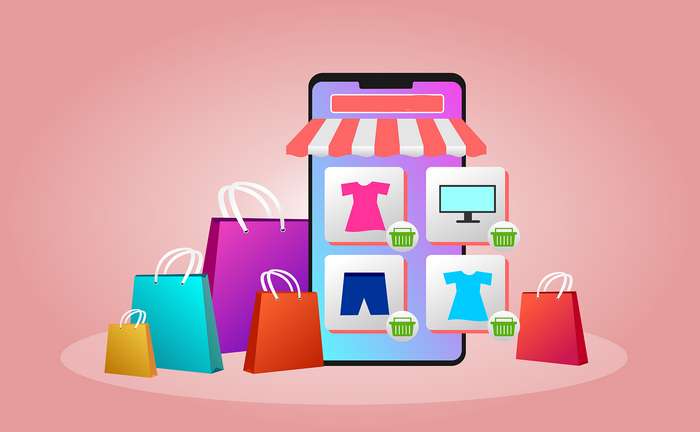 There are many online shopping sites that will offer you instant lines of credit, but today we are going to learn about the best options you can find:
Midnight Velvet
This is a site that specializes in clothing, jewellery, shoes and home decor and has several styles available for all customers. All you have to do is register on their website, and you can access the catalogue online or request a hard copy.
To take advantage of Midnight Velvet Credit, you will need a credit card, but an accurate credit score is not required, although they do run a credit check. Once you receive the credit and make purchases, the fees will be on a variable APR and late payment fee, as long as you don't pay the items during the interest-free period.
Lend You
On this online shopping site, you are not forced to pay anything for the credit programs when making purchases. In addition, they connect with lenders who can offer you loans to allow you to make online payments to shop on the site.
Loans of up to $1,000 can be applied for with immediate approval after submitting the form, and funds will be deposited the next day into your bank account. Funds are available for use according to your requirements, and you can choose to shop on the same site or visit multiple websites. It is flexible so that you can use the credit anywhere, which will certainly make it much easier to use these loans.
LeaseVille
This is an online store that offer a wide range of products for their customers, which range from engagement rings, appliances, electronics, tools and music equipment to computers and furniture.
This company is available exclusively online, and their credit line allows for lease to purchase. They do not run credit checks on customers but look at their income history. Customers must have a minimum income of $1,000 per month and must have been employed at the same place for at least six months or be self-employed.
Fingerhut
This is a store that has become very popular in recent years, and it has several departments and offers goods to customers, from jewellery to furniture. This is an online shopping site, and after completing and submitting the form, you will be sent an electronic catalogue and a printed catalogue every two months, free of charge.
The best options for paying for your products are their Fingerhut credit card and the Fingerhut FreshStart loan, which allows payment now and later. This site does not check customer credit, but they will accept fair to excellent ratings. To make the purchase and be approved for the loan, you will need to make a $30 deposit.
Massey's
This is another online shopping site with credit lines, and customers can purchase multiple products on the site. They have a very large catalogue ranging from clothing and accessories, to shoes for men, women, and children. The credit score required to be approved for credit at this store is fair to excellent.
In order to make a purchase at this site, you will have to apply online and fill out the application form. In most cases, the decision will be instantaneous, or within 24 hours, at most. For low credit scores, a small down payment is required, and customers with good credit scores will make payment after 30 days of making the purchase. If a payment is missed, fees will apply depending on the credit score.
There are different online shopping sites with credit lines, and you should choose the one that best suits your needs. It will be best to look for those with high approval rates and credit program options, and reasonable payment schedules so that you can get the products offered. Remember to make payments on time as stipulated, or late fees will apply.
Was this Content Helpful?