More and more recycling centers are being established throughout the United States, each offering its material treatment plans. But always with the goal of giving a new lease on life to resources that can be reused in some way. So it's quite common if at some point you've asked yourself: "What's the best recycling center near me?".
This will depend on the capabilities and features that each recycling center itself has since not all of them tend to focus on the same materials.
So it will usually depend on the type of material you want to take and how it will have to be treated. Thus forming a network where different centers work without generating any kind of inconvenience or controversy between them.
Recycling Center nearest me in Philadelphia
In Philadelphia, there are many recycling centers that are highly recommended for having good prices per pound for each item you bring in. In addition, reviews from former customers say that the service is top-notch. On Google My Business they have between 4 and 5 stars.
| | | |
| --- | --- | --- |
| Name | Address | Phone Number |
| Fairmount Park Organic Recycling Center | 3850 W Ford Rd, Philadelphia, PA 19131 | +1 215-685-0108 |
| Burns & Co. | 4300 Rising Sun Ave, Philadelphia, PA 19140 | +1 215-324-6377 |
| Recommunity Recycling | 2904 Ellsworth St, Philadelphia, PA 19146 | - |
| Sanitation Convenience Center (Strawberry Mansion) | 2564 W Glenwood Ave, Philadelphia, PA 19121 | +1 215-685-3981 |
| United States Recycling, Inc. | 6101 Tacony St, Philadelphia, PA 19135 | +1 215-338-5050 |
| M Dunn Recycling & Scrap Metal Philadelphia | 3611 Welsh Rd, Philadelphia, PA 19136 | +1 215-624-2420 |
| Northwest Sanitation Convenience Center | 320 Domino Ln, Philadelphia, PA 19128 | +1 215-685-2503 |
| Cottman Recycling | 4921 Cottman Ave, Philadelphia, PA 19135 | +1 215-338-5865 |
| JJD Recycling | 2906 S Christopher Columbus Blvd, Philadelphia, PA 19148 | +1 267-687-2463 |
| ECOvanta | 2209 S 58th St, Philadelphia, PA 19143 | +1 215-729-3770 |
Recycling Centers closest to me in New York
Once you have a number of recycled elements, we recommend you visit some of the following recommended sites. Keep in mind that they are open from 9 AM to 3-4 PM, so you should be cautious and go on time so as not to miss your trip.
| | | |
| --- | --- | --- |
| Name | Address | Phone Number |
| Recycling center | 16-60 Decatur St, Queens, NY 11385 | +1 718-902-3414 |
| Sims Municipal Recycling - Sunset Park Material Recovery Facility | 472 2nd Ave, Brooklyn, NY 11232 | +1 347-429-8097 |
| The Environmental Recycling of NY | 580 Degraw St, Brooklyn, NY 11217 | +1 646-820-3050 |
| American Recycling Mgmt. LLC. | 172-33 Douglas Ave, Jamaica, NY 11433 | +1 718-739-2301 |
| New York Recycling | 445 River Ave, Bronx, NY 10451 | +1 718-742-0755 |
| Allocco Recycling | 594 Scholes St, Brooklyn, NY 11237 | +1 718-418-2190 |
| Atlantic Recycling | 1620, 9730 Atlantic Ave, Ozone Park, NY 11416 | +1 718-322-7900 |
| Gershow Recycling Corporation | 1888 Pitkin Ave, Brooklyn, NY 11212 | +1 718-345-2240 |
| JH SCRAPS | 35-69 69th St, Queens, NY 11372 | - |
| Bottle City NYC | 2520 Park Ave, Bronx, NY 10451 | +1 718-503-4341 |
More recycling centers you can go to right now!
One recommendation when choosing your preferred recycling center is to be open to options, especially if you are looking for economic remuneration.
You will always have to consider the fact that this is a market that continues to grow, so there are more and more options. The same is true regarding the treatment of materials, where technological advances allow companies to innovate in the renewal of raw materials.
Kay-Met Recycling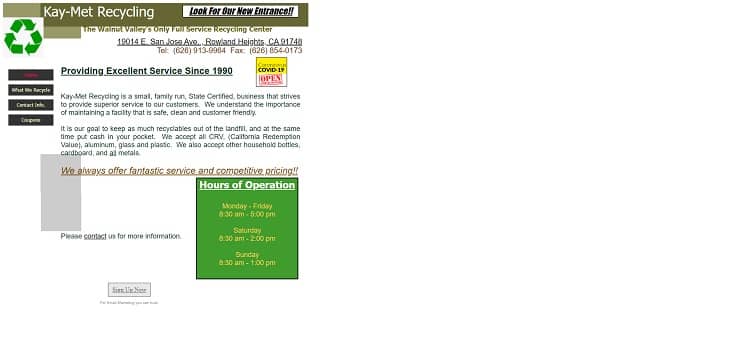 This is a family recycling center that has state certificates to comply with the recycling process of household materials. Thus offering superior service to users who will feel like part of a family when taking those second-hand products.
📍 Address: 19014 San Jose Ave, Rowland Heights, CA 91748, USA
✆ Phone Number: 6269139964
🌐 Website: http://www.kay-met.com/
GORGY RECYCLING COMPANY, INC.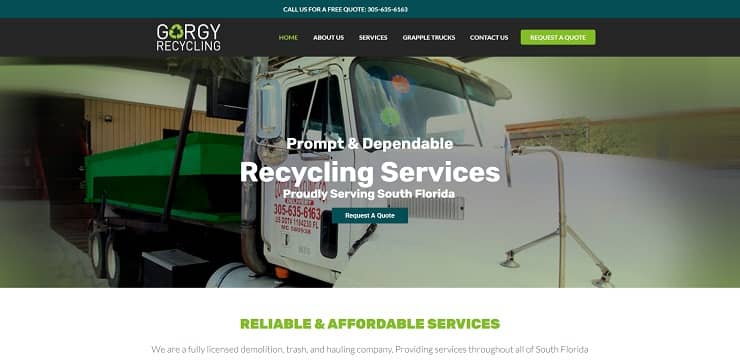 Gorgy Recycling Company is a company that offers recycling services on a small, medium, and large scale at commercial and family levels. Giving a solution to waste that would normally end up in the trash, but somehow can be put to good use by taking a useful second hand.
North Main Neighborhood Depository/Recycling Center
This is a depository for recycling materials that is considered one of the best in the Houston area. It is also one of the most important, where dozens of families bring items daily searching for a second life.
American Recycling Center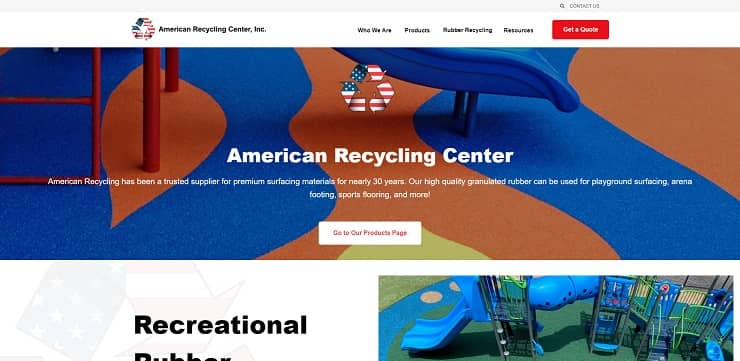 This facility is considered the number one in the United States for the recycling of rubber and its subsequent reuse in different products. This center offers a real possibility of help for those who have a certain amount of products at home that could be given a new life of use.
Environmentally Conscious Recycling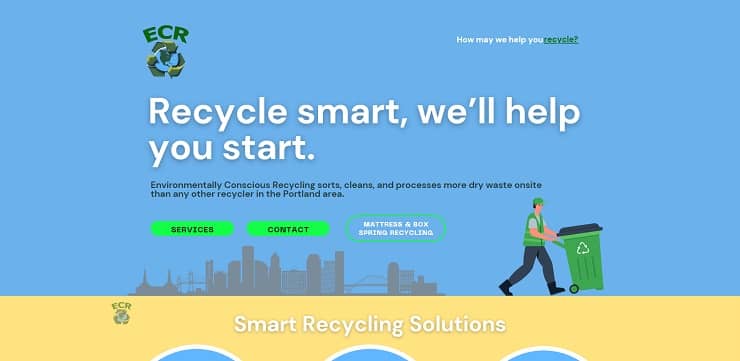 Environmentally Conscious Recycling is a recycling center focused on providing smart solutions to pollution problems that have been affecting the world for decades. They offer both drop-off and pick-up at the recycling center where you can drop off your items.
The Center for Hard-to-Recycle Materials CHaRM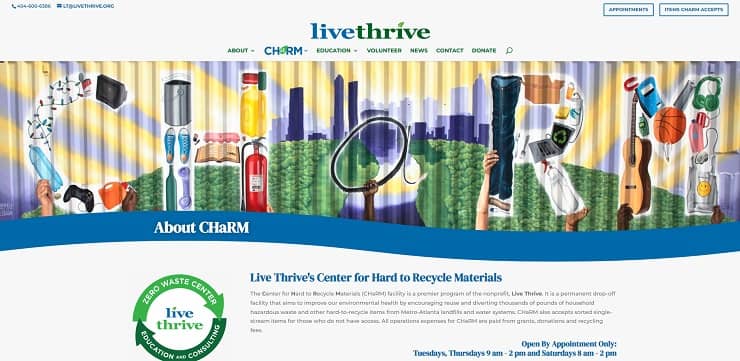 This is a center for education and consultation about the recycling of hard-to-recycle materials where normally anyone can make a donation without hassle. Its primary focus is to promote recycling throughout the United States as a technique that will take pressure off environmental damage.
Southwest Neighborhood Depository/Recycling Center
The Southwest Neighborhood Depository/Recycling Center is another one of the centers throughout Houston where neighbors can drop off materials for reuse. It is up to the government to determine the future use of the items brought in.
Sure We Can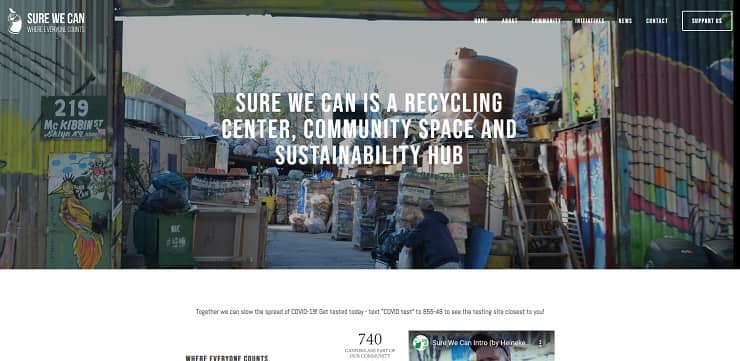 The Sure We Can recycling center is a community idea where anyone can bring recyclable materials and give them a new lease on life. This non-profit center actively participates in the local community in an effort to help the homeless while promoting recycling.
Boulder County Recycling Center
Considered one of the best recycling centers in all of Colorado, Boulder County Recycling Center offers the possibility of dealing with any kind of material. Fighting for the well-being of the environment while preventing harmful products from ending up in the trash.
How many recycling centers are there in the U.S.A?
The United States has made great strides recently in promoting sustainability and waste reduction. A key component of this effort is recycling, which involves the collection and processing of materials that can be reused or repurposed.
However, determining the exact number of recycling centers in the United States can be a difficult task, as there are many types of facilities that fall into this category yet handle different types of waste.
In general, it is estimated that there are tens of thousands of recycling centers across the country, ranging from small local operations to large-scale facilities serving entire regions or states.
These centers may specialize in specific types of materials, such as paper or plastic, or they may handle a wide range of recyclable materials (check allaboutrecycle.com for more info).
In addition, many cities and towns have curbside recycling programs that allow residents to recycle materials directly from their homes.
Still, many materials that could be recycled end up in landfills due to a lack of awareness. Efforts continue to promote sustainability and educate the public about the importance of recycling and thus the opening of new centers.
Who is paying the most for aluminum cans?
Aluminum cans are one of the most recycled materials in the United States, and many people earn extra money by collecting and selling them. However, not all recycling centers pay the same for aluminum cans; everyone pays according to what they can afford.
Some states have higher recycling rates than others, which means that recycling centers in those states can pay more for aluminum cans.
In addition, some recycling centers pay more for aluminum cans than others, either because they have a higher demand for the material or because they have a more efficient recycling process.
The best way to find out who pays more for aluminum cans in your area is to do a little research. Look for local recycling centers and compare their aluminum can prices.
You may also want to check with your local government to see if they offer any recycling incentives or programs that can help you get the most money for your cans.
What are the colors of recycling bins? How to differentiate them?
Recycling has become an essential practice in everyday life as more and more people strive to reduce their carbon footprint and contribute to a healthier planet. Recycling garbage cans are commonplace in many homes, offices, and public spaces, but occasionally we might have trouble differentiating them.
Recycling garbage can colors can vary by location or recycling program, but there are some universal standards that can help you identify them. The most common colors for recycling containers are green, blue, and yellow.
To differentiate between recycling containers, look for labels or symbols that indicate what type of waste should be placed inside them.
Green garbage cans are typically used for organic waste, such as food scraps, yard waste, and paper products. Blue bins are for recyclable materials such as plastic, glass, and metal, while yellow bins are used for hazardous waste such as batteries, fluorescent bulbs, and chemicals.
Where do recycled materials go?
Once collected, the recycling garbage cans are taken to a sorting facility where they are separated into different categories, such as paper, plastic, glass, and metal. This process can be done manually or thanks to machines, depending on the capabilities of the facility.
The sorted materials are then sent to various recycling plants where they are transformed into new products. For example, recycled paper can be converted into tissue paper, cardboard, or even new paper products.
Plastic bottles can be melted down and turned into new plastic products, such as toys or furniture.
Recycling containers go through a complex sorting, processing, and manufacturing process before they can be turned into new products. By properly disposing of our recyclables, we can help reduce waste and protect our environment.
Tips to start recycling
If you are a first-time recycler, it may seem overwhelming to know where to start, however, starting small and making gradual changes can be a good way to begin your recycling journey.
First, it is recommended to start by separating your trash from recyclable items, starting with basic items such as paper, cardboard, plastic, and glass. Once you have separated your recyclables, find a local recycling center or collection point where you can take them.
Another good tip to start recycling is to buy reusable bags, containers, and water bottles. This will help you reduce the amount of waste you produce and save money on disposable products.
It is also advisable to find out what can and cannot be recycled in your area. Recycling regulations vary from region to region, so you must check with your local waste management center for specific guidelines. By following these simple tips, you can start recycling and contribute to a better, more sustainable future.