One of the most in-demand professions in the healthcare field is Certified Nursing Assistant, known as CNA. As the name implies, the job consists of assisting registered nurses (RNs) and licensed practical nurses (LPNs) in hospitals, clinics, nursing homes, homes for the elderly, etc.
As a high-demand position in the U.S., many professionals with a degree are constantly searching for CNA Jobs near me. Here we provide you with relevant information on where to find a part-time CNA job in your location, where a CNA makes the most money, and more.
Job Description: What does a CNA do?
A nursing assistant is responsible for caring for patients in a specific work area. Specifically, they perform tasks that their superiors cannot do for various reasons.
In some instances, CNAs are the assistant to a physician or registered nurses. Some tasks they perform are grooming patients, feeding them, bathing them, and ensuring they are comfortable and stable. In this sense, if the person is injured, he is in charge of checking their vital signs and cleaning their wounds or anything they require.
Another of the CNAs' tasks is to check that the patients' rooms are tidy and clean. It is an indispensable job in the health care of people in clinical hospital centers, as they must keep track of the state and inform their superiors of any changes the patient has experienced.
Are there CNA jobs that pay $20 an hour near me?
While the national average for a nursing assistant is $16, according to ZipRecruiter, it is possible to find CNA jobs that pay $20 an hour near me on some sites.
But, as with any job, there are different options near me. A CNA can make as much as $35 an hour in some facilities. However, in others, the pay is very, very low: between $8.89 and $15.75.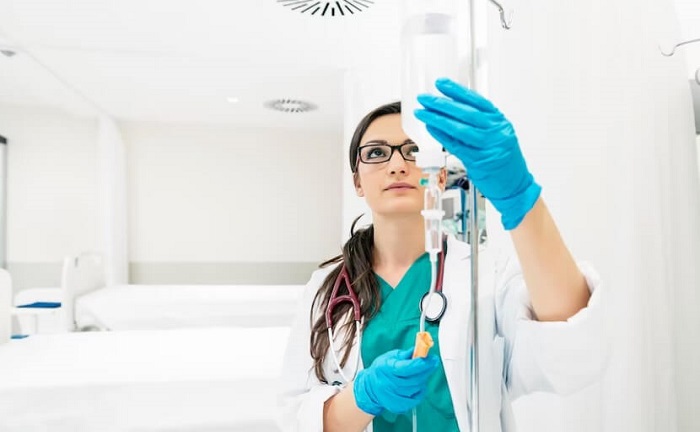 Where does a CNA make the most money?
According to data from the U.S. Bureau of Labor Statistics (BLS), Alaska ($43,080), New York ($40,680), and California ($39,760) are the states where you can find the best-high paying CNA jobs near me in the country.
Of course, this also varies according to the type of practice, tasks performed, agency, hospital, etc.
Remember that a CNA's salary also depends on other factors such as experience, education, and certification. In addition, CNA jobs in nursing care facilities or hospitals belonging to the local government have other benefits besides annual salaries being higher than average.
The states where the pay for a CNA is the lowest in the country are:
Alabama: $26,590
Louisiana: $25,840
Mississippi: $25,690*
*(figures per year).
Requirements and skills to work in a hospital
The main requirement is to have an education certificate. Being in a position where the life of a human being depends on you, you must have plenty of experience, as well as CPR (Cardiopulmonary Resuscitation or Resuscitation) courses.
Generally, agencies, hospitals CNA clinic jobs near me ask that you have interpersonal communication tools to communicate with the patient and their family. It is also required the following aspects:
Have basic office and administrative skills.

Ability to assist in coordinating the clinic, hospital center, etc.

Intermediate or basic computer tools such as Microsoft Word, Excel, or other systems.

Ability to solve problems.

Professional ethics.

COVID-19 Vaccinations.
If you are an immigrant, you must present authorization to work in the United States.
Benefits
While the pay in some places is not the best, the job has several benefits, such as:
Medical, vision, and dental insurance.

401(k).

Flexible scheduling.

Bonuses and attendance bonuses.

Paid time off.
At some facilities, you receive tuition reimbursement and also access to competitive hourly wages. Others workplaces give bonuses if an employee or resident of the hospital, nursing home, or clinic refers you.
Is it worth working as a CNA?
Although the salary may be considered low compared to other jobs, it is worth working as a CNA for many reasons. Among them, we highlight the following:
Job stability. According to the U.S. Bureau of Labor Statistics (BLS), between 2019 and 2029, about 174,000 job openings per year are expected. The nationwide shortage of nurses and an aging society ensure that the job is secure.
Flexibility is another aspect that makes working at a CNA home health job near me worthwhile. You can choose a full-time or part-time position. Also, if you are already a graduate, you can adapt your schedule to make your time more flexible in case you go to another CNA job at a hospital.
A job as a nursing assistant allows you to establish a network of contacts. Remember that you work with doctors and nurse practitioners, among other healthcare experts, who can connect you with better job opportunities in the future.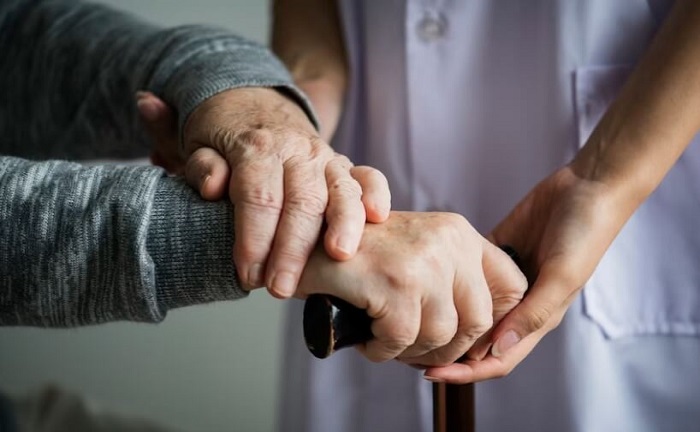 FAQS
Where to find part-time CNA jobs near me?
If you are certified to work as a nursing assistant but are only looking for a part-time position, on platforms like Indeed and ZipRecruiter, you can find agency CNA jobs near me.
Why do CNAs quit?
Due to low pay and, in some cases, few benefits, CNAs often quit their jobs. According to a study by the National Association of Health Care Assistants (NAHCA) based on 650 respondents, the lack of nursing staff also leads them to quit because of burnout.
Where is the easiest place to work as a CNA?
A Home Health Care Agency is where a CNA feels most comfortable and finds it easiest. It is an excellent way to work as a CNA because you have to go to the patient's home, so the ratio of patients you see is better for you.
In addition, you do not have to live 24 hours a day in the clinic or hospital. A Nursing Home is also another alternative to consider.
References
Was this Content Helpful?