Nursing is a crucial aspect of healthcare that offers compassionate and professional care to those in need. It's a noble profession that requires dedication, empathy, and a commitment to lifelong learning. As a nurse, you can positively impact the lives of individuals, families, and communities. Whether you're a beginner or an experienced nurse, reliable guidance is essential to help you excel in this rewarding career.
In the following six tips, we'll tell you some indispensable advice to help you overcome challenges and start your nursing journey on the right foot. Although nursing can be demanding, especially for beginners, this article will provide practical and emotional advice to help you thrive in this rewarding profession.
Embrace Lifelong Learning
This medical industry is marked by continuous innovation and discoveries, and to provide the best care to your patients, you must be well-informed and up-to-date. One of the ways to ensure this is by continuously investing in your professional development.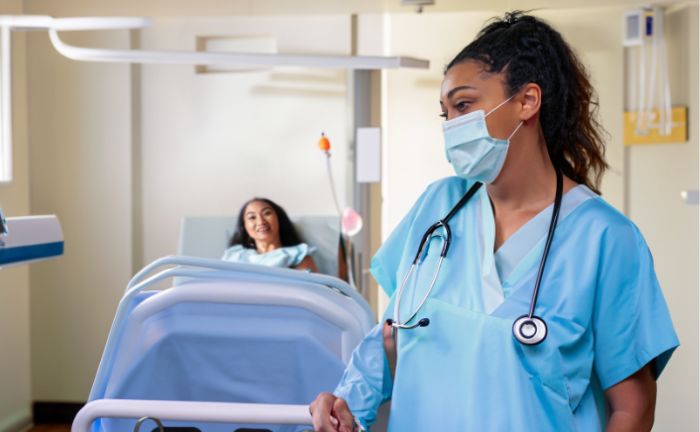 Pursuing advanced certifications is another way to enhance your knowledge and skills. These certifications can help you specialize in specific areas of nursing. Also, you can choose an online nursing program, which offers flexibility and convenience, allowing you to balance your studies with your work commitments.
Another critical aspect of professional development is self-reflection. Regularly take the time to reflect on your practice, identify your strengths and weaknesses, and set goals for improvement.
Seeking feedback from mentors and colleagues is also beneficial. They can provide you with constructive criticism and practical advice, helping you to identify areas for improvement and develop strategies to address them.
Practice Time Management
As a nurse, your role often entails concurrently managing multiple responsibilities and duties. Effective time management is, therefore, crucial to ensure you meet the needs of your patients, fulfill your professional obligations, and maintain your well-being.
One of the key strategies for effective time management is prioritizing your tasks. By identifying which tasks must be done immediately and which can wait, you can allocate your time more effectively and ensure that critical studies are not neglected.
Creating to-do lists is another helpful strategy to provide a clear overview of what needs to be done and can help you stay organized and focused. As a nurse, you are part of a team, and if there are tasks that others can do, don't hesitate to delegate. This can free up your time to focus on tasks requiring your expertise.
Another important (and sometimes tricky) point is to learn to say "No." If your workload overwhelms you, saying "no" to additional tasks is okay. Your health and well-being are essential; you can't care for others if you do not care for yourself.
Develop Strong Communication Skills
As a nurse, you'll interact with patients, their families, and a healthcare team, making effective communication essential. To ensure a clear and concise exchange of information, it's crucial to hone your communication skills. This involves listening to patients, being empathetic, and communicating in a way they can understand.
Active listening means hearing what patients say and truly understanding their concerns and needs. Empathy requires understanding and sharing patients' feelings, showing compassion and kindness.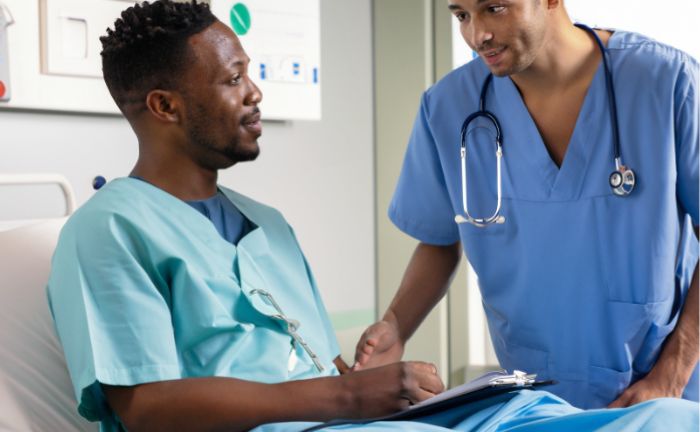 Effective communication with colleagues is just as important as advocating for your patients. It involves speaking up for your patients' rights and needs and ensuring they are met. By honing these skills, you can provide the best possible care for your patients and work effectively as part of a healthcare team.
Cultivate Professional Relationships
Nursing is a team-oriented profession where solid professional relationships are crucial to success. This involves active collaboration with colleagues, sharing knowledge, and mutual support.
Fostering a positive work environment, where respect and support are paramount, boosts morale and job satisfaction, leading to better patient outcomes. Mentorship relationships with experienced nurses provide guidance and support, especially for newcomers in the field.
Networking within the nursing community opens doors to new opportunities and provides a sense of community and support. In essence, success in nursing hinges on collaboration, a positive work environment, mentorship, and networking.
Foster Resilience
Resilience is an essential quality for nurses to navigate the challenges they face daily. Nursing can be emotionally taxing, and you may encounter difficult situations and witness human suffering. Building resilience involves developing coping mechanisms, cultivating a positive mindset, and seeking support from peers and mentors.
Reflect on your experiences and learn from them, finding meaning and purpose in your work. Embrace challenges as opportunities for growth, and remember to celebrate your successes. The healthcare landscape is dynamic, and as a nurse, you must be adaptable and flexible in the face of change.
Embrace new technologies, workflows, and best practices, and be open to learning from others. Approach challenges with a problem-solving mindset, seeking innovative solutions to improve patient care. Embracing change and remaining flexible will enhance your nursing skills and make you a valuable asset to your healthcare team.
Prioritize Self-Care
It is all too easy for nurses to neglect their well-being while tending to the needs of their patients. Prioritizing self-care is essential for maintaining personal health and happiness, but it also plays a crucial role in preventing burnout and ensuring quality patient care.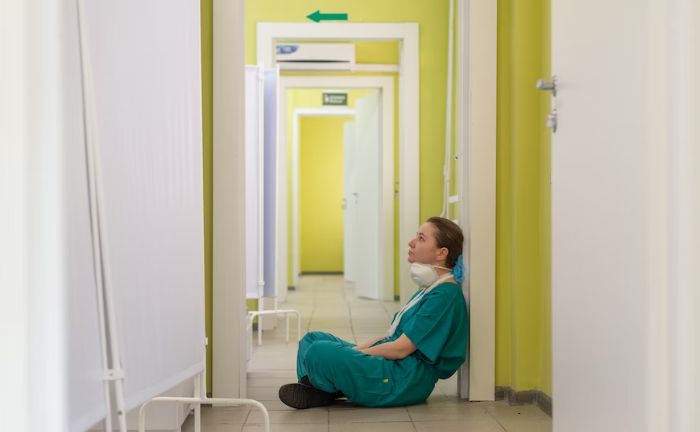 The long hours, high-stress environments, and emotional toll of caring for others can significantly affect your well-being. Neglecting self-care affects your physical and mental health and can impact your ability to provide optimal patient care.
One of the first steps in prioritizing self-care is establishing a routine that supports your physical, emotional, and mental well-being. Begin by setting aside time for regular exercise. In addition to training, pay attention to your eating habits.
Fuel your body with nutritious foods that provide the energy and nutrients you need to function at your best. By recognizing the importance of self-care and viewing it as a necessary component of your nursing practice, you can create a solid foundation for success and longevity in your career.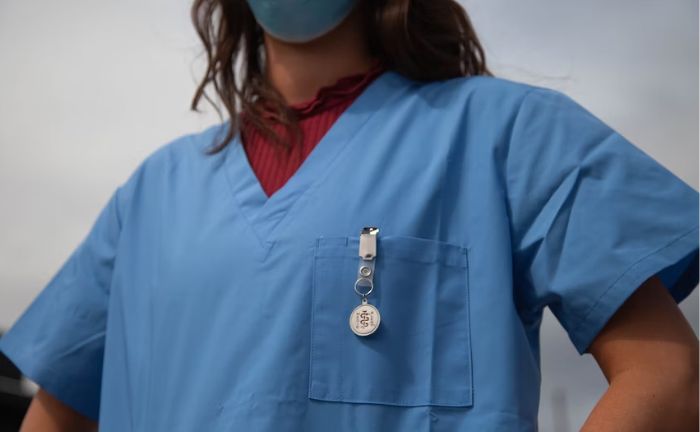 The nursing journey is a challenging yet immensely rewarding one. By following these essential tips, you can excel in your nursing career and make a significant difference in the lives of your patients. Remember to communicate effectively, prioritize self-care, foster resilience, practice time management, cultivate professional relationships, and embrace adaptability.
By combining these strategies with a genuine passion for nursing, you will become an exceptional nurse and contribute to the advancement of healthcare. Best of luck in your nursing journey!
References