Physicians undoubtedly need help from other professionals who can assist them, for example, in surgery. On the other hand, patients also need assistance from someone other than a physician, who cannot be on the patient's side 24/7 because they do not have the time.
For this, there are CNAs or Certified Nursing Assistants. These specialists are the ones who are in charge of providing medical care to patients who have been hospitalized. Their services are more than necessary after surgery or during the patient's rest.
What is a CNA?
Certified nursing assistants (CNAs) are health care specialists responsible for assisting patients with bathing, dressing, eating, or any other daily activity performed by the patient. CNAs do not need to have a college degree, but they need to complete a course to become skilled in their field, as this will be required by the CNA's superior, a registered nurse or supervisor, or a licensed practical nurse.
Nurses ask CNAs for a course certificate to ensure they will take excellent care of their patients, who can be of any age or specialty. The CNA accompanies the patient from a hospital to a nursing home to home care. Usually, the patient's family members are the ones who hire a CNA to take care of their sick relative.
What do I need to be a CNA?
Many skills are required to be a CNA since it is a job in which not only medical skills count, but also empathy and order are needed to keep everything in its place so that there is trust between both parties and, of course, close ties with the patient. Among the points we can mention, if you want to be a good CNA, you must meet the following characteristics.
Know how to read body language.
Be empathetic.
Listen with attention and intention to what the patient says.
Take note of important events during the patient's treatment.
Have fluid communication with the patient and their family or loved ones.
Take into account the patient's age, likes, dislikes, foods, preferences, and other aspects of the patient.
What does a certified nursing assistant do?
A CNA will have responsibilities that go beyond the clinical aspects, such as:
Personal hygiene.
Transferring patients.
Monitoring specific diet and nutrition.
Assisting the patient with basic movements, such as bathing, eating, changing clothes, etc.
Cleaning and maintaining order in patient rooms.
Documenting and noting vital signs and any other signs you may notice.
Specifications on the duties of certified nursing assistants
We have already named general terms about the responsibilities that a CNA performs when it comes to caring for a patient. Below, we will provide more details about these responsibilities.
Must take vital signs constantly, such as blood pressure or body temperature.
Turn and position bedridden patients.
Wash and change bed linens.
Answer calls from other patients or their relatives.
Record any patient mishaps and forward them to the senior nurse.
Feed the patient and record the amount of food and fluid ingested.
Assist in medical procedures.
Assist in wound healing.
Gather information about the patient to show to a superior nurse.
Bath, dry, dress, shave, trim nails, brush teeth, and comb patients' hair.
Control stocking supplies.
Maintain sanitation of visiting rooms.
Requirements to become a CNA
If you are thinking of studying to become a CNA, you must first meet a series of requirements because, since the health of people is involved, it is necessary that, first, the CNA is well trained. In summary, the conditions to obtain a nursing assistant degree are mainly to have passed a CNA exam.
This assessment must be endorsed by the state in which the applicant resides. In addition, the state will consider a couple of distinctions when passing a CNA certification. While we recommend that you research the CNA laws in your state of residence, here are some general requirements.
Have a minimum of 75 hours of federally approved CNA certification training. That varies by state, with more or fewer training hours required.
Possess a specific correct score on the exam.
Submit medical reports showing the applicant's criminal history, physical and mental condition, and other personal information that may be relevant.
Have been trained in HIV/AIDS for at least seven hours.
As mentioned, each state has its rules regarding nursing assistant certification, so you will need to check with your local board of nursing to find out all the details and requirements for this job.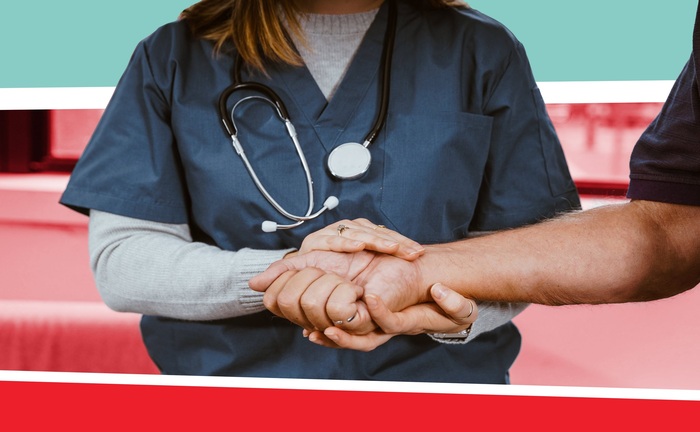 Step-by-Step Guide to Becoming a CNA
Earning a nursing assistant degree is much easier than making a degree in another medical specialty, which is more complicated. To become a CNA, you need at least one year to complete the internship and specialize in this environment. By this, we mean general practitioners and professionals in different areas of health care.
Being a nursing assistant is an excellent option for those who want to get involved in the medical field without having to wait years for a degree. In short, to become a CNA, there are several steps to follow.
1. GED or high school diploma
One of the main requirements to become a CNA is to have completed high school or GED. People who have this diploma will be able to register for CNA classes.
In case of not having these documents, completing a high school education or passing an equivalent evaluation will be required to obtain a GED.
2. Passing the CNA training
The programs, as mentioned above, can take more than 75 hours of training, but this depends on each state. That is a short time considering other undergraduate or graduate degrees. In addition, the hours the applicant has spent evaluating registered nurses, or caregivers, to begin entering the field of nursing care are pre-licensure evaluations. It is done to learn how the person handles caring for the sick and helping nurses do their job.
The evaluation will be based on theory and practices taught during the course, such as physiology, anatomy, medical terms, and pharmacology. The course will teach how to take care of patients and assist them in daily activities, such as eating, bathing, or dressing the patient.
During the evaluation period, students must communicate with professional doctors or nurses to learn how to administer medication correctly and continue with the patient's treatment.
3. In-person classes
The applicant will be required to complete in-person fieldwork training after completing the CNA certification. In this step, you will experience actual patients in a hospital setting.
Depending on what is established by each state, the number of hours of practice may vary, but 16 hours of face-to-face care to patients or health professionals are generally required. Through this in-person internship, the CNAs gain experience and knowledge about nursing and their work as auxiliaries.
You learn from mistakes, which is why an experienced CNA will teach the new graduate how to perform their future job and supervise and guide their every move to avoid clinical mishaps that could harm the patient.
In this phase, also called "clinical studies," the trainee will learn how to perform their job and be allowed to check on patients by taking vital signs, giving appropriate medication, and caring for them at all times.
4. Obtain a state-issued CNA certificate
After completing training and hours of work in a hospital or medical facility, the trainee will be required to take an evaluation required by the state where they reside. If the applicant has completed the above steps, this test will be pretty easy for them, as they will have to answer about knowledge, skills, and medical terms they have learned during their residency.
We are talking about the NNAAPP (National Nurse Aide Assessment Program). This assessment consists of written questions on timely topics to ultimately be a CNA. The items that will be questioned in this program include knowledge of medical treatment, one-on-one physical care, talking to relatives of the sick, and other psychosocial tests.
References