Previously, knowing how much Facebook paid for views was a trend because it was a very trendy app. Along with that, research began to be done on Google Analytics alternatives for monetization, without leaving aside the news of Elon Musk and his purchase of Twitter. Yes, the world revolves around technology, but now everyone wants new apps!
We are facing an era in which social networks are an essential part of the population, the way we communicate and interact with others is through our mobile devices. For several years, TikTok has been positioned as the most popular and used social network in most countries of the world.
It is a simple application where you can easily get distracted due to the variety of information that is transmitted in the form of videos. However, this is not the only alternative that has been designed, although it is the one with the most users so far.
Triller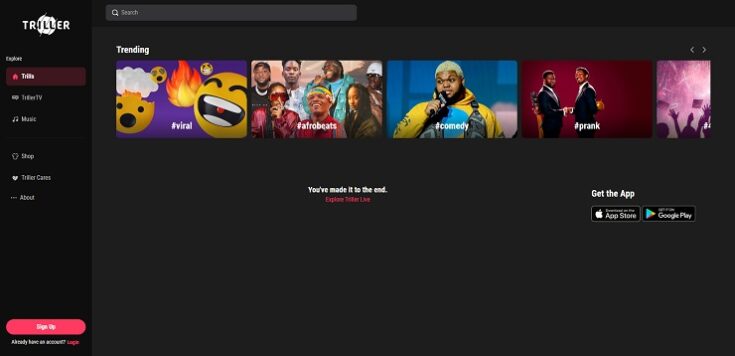 The Triller platform was created before TikTok and has been available since 2015. Triller's interface is the same as TikTok's, this will make it simple for you to adapt to this new alternative. You can see the most popular videos from the start and easily swipe through them to see all the recent content of those you follow.
This application also has an extensive music library where you can find thousands of popular songs that you can add to your videos. You can search for the one you want by artist name and browse through all the options. With Triller, you enjoy other benefits such as:
An automatic editing algorithm with which you can improve your videos in simple steps
More than 100 filters to improve your recordings
If you don't know how to make your videos, you can also access instructional videos from the application
Likee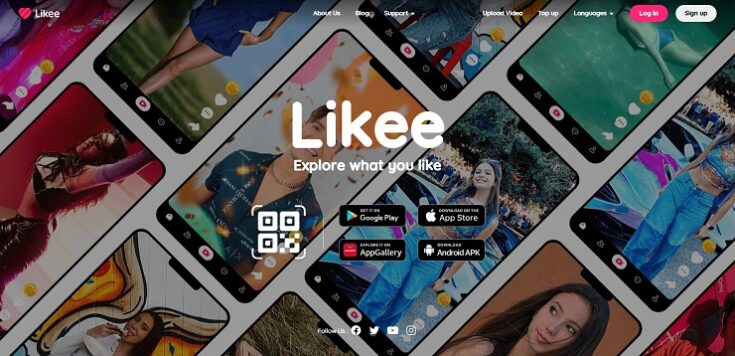 For a long time, this application was among the first social network alternatives to enjoy funny videos, dances, and much more. Although it has many similarities to TikTok, in Likee you find features that make it unique and will make you want to join it. For starters, you can add stickers, filters, and effects to your videos to customize them.
Some popular effects of the app are virtual makeup, face change, changing your hair color, and becoming a comic. You also have the alternative of making videos in real-time from its "Live" tab and sharing with your followers everything you do. As part of its features, you also find:
It has a recommendation algorithm that shows you videos related to your tastes
The videos you find are creative and entertaining, you can even find valuable content
It is available for both Android and iOS devices
Huddles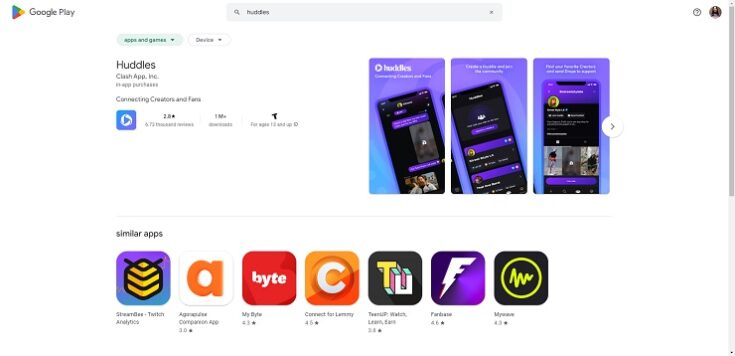 One of the significant differences between Huddles and the rest of the options is that in this one you can earn money. The app is much smaller compared to TikTok, although by this time it has more than 5000 content creators who generate income by making entertaining videos.
It is an alternative to start making money through videos for social networks, the application allows you to create your own community and keep in touch with them through different options. In addition, you get benefits such as:
You can make music, food, lifestyle, and comedy videos seamlessly
As a content creator, you can generate a channel with exclusive content that can be accessed by users who subscribe to your channel
It is an application that you can download for free on your Android or iOS device
Snapchat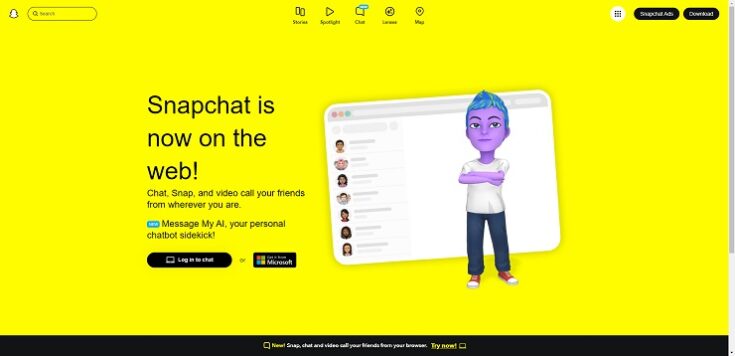 I can say that we all at some point use Snapchat, it is an application much older than TikTok and with excellent options to enjoy. Although many have replaced it, it still has thousands of users who make life on its platform, you can find a lot of content in short video format.
In Snapchat, you find interesting videos in its Spotlight and you can access the Stories of the creators you follow. However, the interface is a bit more complex compared to TikTok, so you may need a little time to adapt. Some of the benefits you find on Snapchat are:
The content is usually interesting and entertaining
You can apply thousands of filters that have been designed
It allows you to create stories like those on Instagram or WhatsApp
Lomotif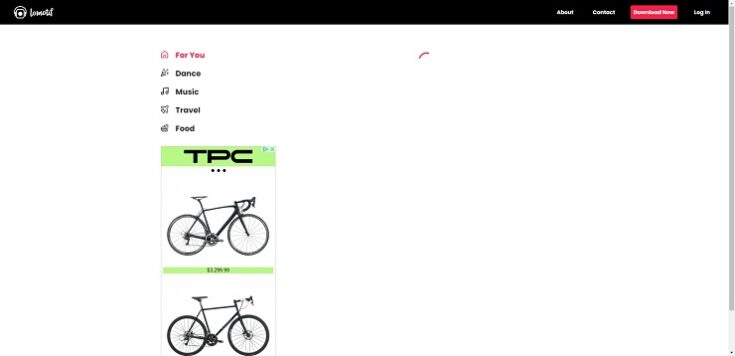 Like all the previous options, Lomotif is an application in which you can produce short videos to share with your acquaintances; in addition, it has an extensive library of music that you can add to your videos to attract more people. The use of the application is totally free, but if you want videos without a watermark you need to pay a fee. Some of its benefits include:
It allows you to make boomerang-style edits and add filters to your videos
It is available for both Android and iOS devices completely free of charge
It has better security terms than other apps
Zoomerang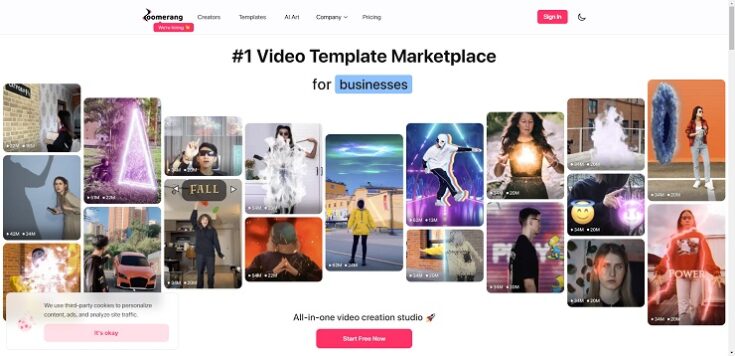 This is an effective app for video editing, although it also allows you to share short videos with your contacts to show what you do. Zoomerang has a smaller music library than other applications such as TikTok, but it can offer you good features to add to your videos.
One of its great attractions is the "Challenges" option, where you find different challenges that you can record and share in your account. Occasionally, the challenges are changed so you can update them and upload them to your feed. It is a striking application because you find varied content, and it offers many benefits for its creators such as:
It takes care of the privacy of users who make life on its platform
The content is published quickly and its algorithm ensures that it is shown to different users interested in topics similar to those you talk about
It has different effects and options to edit your videos and give them the personality you want to convey to other users
You can use it on both Android and iOS devices totally free
It's time to have new experiences!
In terms of social networks the ideal is to try new alternatives whenever you have the opportunity, this allows you to open yourself to new experiences and meet different communities anywhere in the world. With the apps we present, you can have fun just like you did with Snapchat, but even more. Use them now!
References