When verifying that your credit score is at 500, it is common to have doubts about whether you are a person who would qualify for a mortgage. However, even users with no credit score have the possibility of accessing a mortgage loan, although they must adjust to certain rules and requirements.
Unfortunately, if you have bad credit, you have no chance of accessing traditional or conventional loans, which is the most common type. But through different credit care, you can improve your credit score.
Mortgage Lenders that accept a 500 credit score closest to me in New York
The mortgage lenders we have listed for you in New York have many years of experience. In addition, none of them have less than a 5-star rating on Google My Business. Not to mention that they are both in-person and online.
| | | |
| --- | --- | --- |
| Name | Address | Phone Number |
| Home Loans Mortgage Lender | 250 Broadway, New York, NY 10007 | +1 877-708-3781 |
| Best Solution Mortgage, Inc | 36-36 Main Street, Suite #1NA, Flushing, NY 11354 | +1 917-981-1909 |
| Brian Scott Cohen (NMLS #410025) at Guaranteed Rate Affinity (NMLS #1598647) | 348 E 14th St Second Floor, New York, NY 10014 | +1 646-584-8009 |
| Real Estate Funding Solutions | 211 E 43rd St 7th Floor, New York, NY 10017 | +1 855-913-8637 |
| Grayton Mortgage, Inc. | 37 Greenpoint Ave #414 Mailbox 32, Brooklyn, NY 11222 | +1 718-395-2600 |
| Block Financial Resources | 1123 Broadway #921, New York, NY 10010 | +1 212-933-0157 |
| Hard Money Lender Manhattan Bridge Capital Inc | 65 Broadway suite 911, New York, NY 10006 | +1 516-444-3400 |
| Greg Ahern, Senior Loan Officer | Contour Mortgage, 990 Stewart Ave, Garden City, NY 11530 | +1 516-776-5263 |
Mortgage Lenders that accept a 500 credit score near me in San Diego
Those living in San Diego will also have access to excellent mortgage lenders. Below is our recommendation. We have selected the most reputable professionals who will be able to assist you between the hours of 9 AM and 5-6 PM.
| | | |
| --- | --- | --- |
| Name | Address | Phone Number |
| SFG of California, LLC | 4711 Viewridge Ave #270, San Diego, CA 92123 | +1 858-751-0556 |
| Global Equity Finance | 7310 Miramar Rd #500, San Diego, CA 92126 | +1 800-245-3279 |
| Rate Rabbit Home Loans | 540 Front St, San Diego, CA 92101 | +1 888-395-0395 |
| Robison Home Loans | San Diego Reverse Mortgage Specialists | 4455 Murphy Canyon Rd Ste 100-18, San Diego, CA 92123 | +1 877-242-4326 |
| American Pacific Mortgage | 11770 Bernardo Plaza Ct #451, San Diego, CA 92128 | +1 858-225-5600 |
| California Lending Company | 3940 Hancock St #109, San Diego, CA 92110 | +1 866-310-4545 |
| America's Best Lenders | 5234 Cushman Pl # 300, San Diego, CA 92110 | +1 619-642-2583 |
| American Loan | 4725 Mercury St Suite 200, San Diego, CA 92111 | +1 888-500-8436 |
Learn about the best mortgage lenders that accept a 500 credit score
Finding a lender willing to offer mortgages with a 500 score is nothing extraordinary, however, not all of them have these options within their services. They usually require their clients to have a score of 600 or higher to qualify for the benefits of a mortgage. Here you will learn more.
Wells Fargo 500 credit score home loan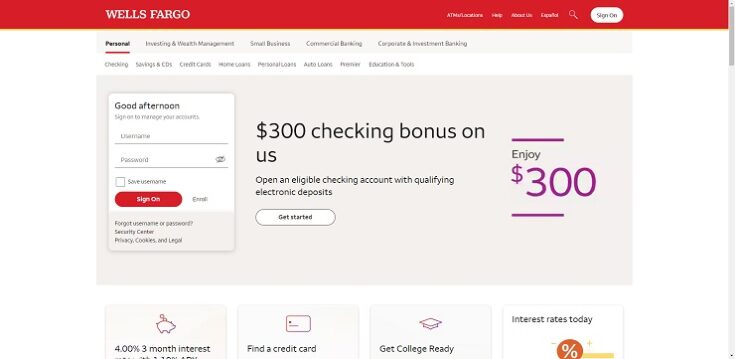 Wells Fargo is one of the traditional companies in charge of granting mortgage loans, although its mortgage rates are higher compared to other providers, it continues to be one of the most popular and used by users. Applications through this bank are simple by accessing their website, they offer a modern and informative tool.
Although for correspondent lenders and mortgage brokers, the minimum credit score is between 620 and 640, through a statement the FHA notified that a score of 580 is sufficient for the flagship 3.5% down payment program.
You can find many Wells Fargo branches, but it is advisable to apply through their online site where you get all the information and requirements necessary to access the mortgage loan you need.
Carrington Mortgage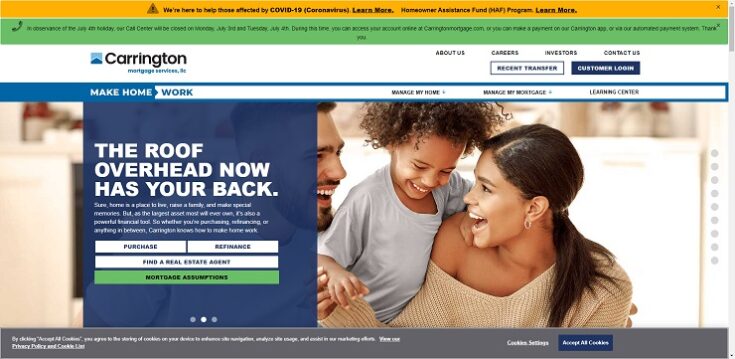 One of the top choices of mortgage lenders with low credit is Carrington Mortgage, you can get an FHA or VA mortgage even if you have a score of 500. However, there is little information online about the rates they offer. This makes it necessary for users to contact the company directly to learn about the requirements and conditions of their loans.
Angel Oak Mortgage Solutions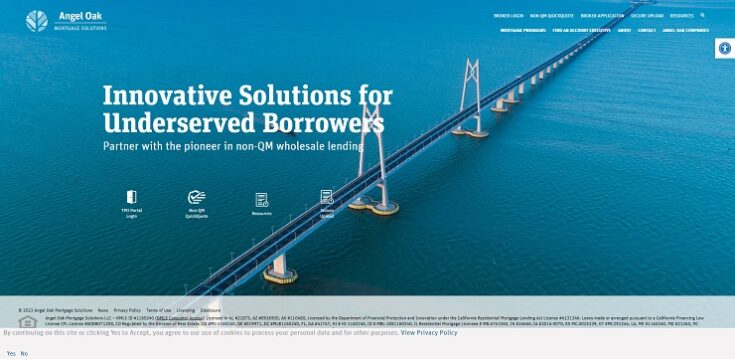 Angel Oak Mortgage Solutions is another alternative where you can access credit even if you have a score between 500/579. It has different effective solutions for you to acquire your loan in the most efficient way for you. You can apply for the loan through their online page and get all the necessary information to make sure it is what you need.
📍 Address: 980 Hammond Drive Suite 850 Atlanta, GA 30328
✆ Phone Number: 855 – 680 – 4427
🌐 Website: https://angeloakms.com/
Acra Lending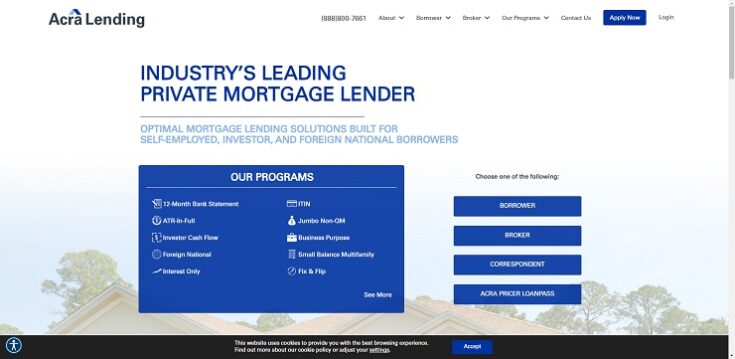 With Acra, you have a lender ready to offer solutions to consumers to purchase their primary or second home. On the other hand, they are present in 39 states in the country, where they offer various programs and services to acquire the desired home despite having a score of 500.
📍 Address: 3 Ada Parkway, Suite 200 A, Irvine, CA 92618
✆ Phone Number: 888 – 800 – 7661
🌐 Website: https://acralending.com/
NorthStar Funding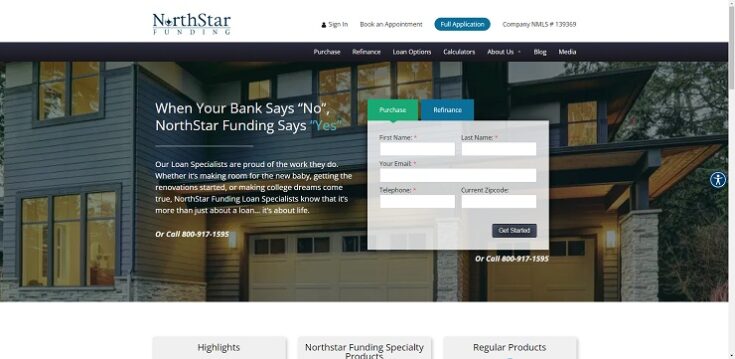 The NorthStar Funding team is always ready to offer you the best solutions for your mortgage loan, regardless of the reasons that led you to apply for it. If you have a score of 500 you don't have to worry, you will find suitable alternatives for you with the professionals of this company. You can find their services in New York, New Jersey, Pennsylvania, and Maryland.
Homebridge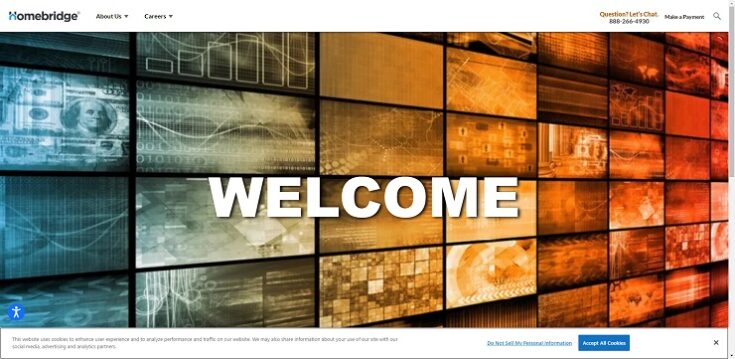 Buying a home for the first time is a process that can be overwhelming, so Homebridge aims to make your experience as simple and exciting as possible. They have excellent mortgage loans to fit your needs and credit scores of 500.
Rocket Mortgage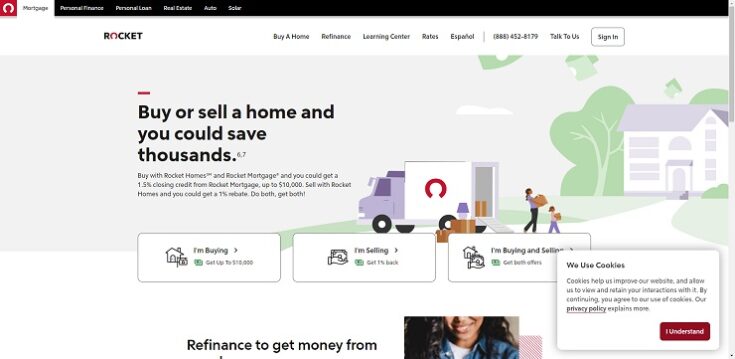 This time, we're talking about one of the largest mortgage lenders in the United States. Although it is well known and usually the first choice for those who decide to look for a mortgage loan, Rocket Mortgage accepts credit scores as low as 580. They have different types of loans, but you should ask for information on the requirements you need to meet for each one.
How many mortgage lenders that accept 500 credit scores are there in the United States?
There is no exact figure for the number of mortgage lenders that offer home purchase loans. This is because most of the companies that deal with this type of loan tend to change their guidelines according to the needs of consumers.
However, we can say that at least 50 mortgage lenders in the United States lend to customers with low credit scores. It is essential to point out that each lender has its guidelines and regulations that you must comply with before accessing a mortgage loan.
Would it be possible to have a mortgage loan with a score of 500?
It is necessary to remember that a credit score of 500 is lower than recommended and accepted by most mortgage loan companies. Although it is possible to access a loan with this score, you will have to comply with some guidelines established by the chosen company.
One of the simple ways to access a loan with this score is backed by the Federal Housing Administration by making a down payment of 10% of the total. It is advisable to increase the score before accessing the loan to enjoy greater benefits.
How complicated is it to increase your credit score?
The reality is that it is not too complicated to achieve an increase in your credit score, the essential thing is to make sure you pay all outstanding debts with banks, credit cards, or any overdue loans. It is also advisable not to apply for any financial product while you are increasing your score.
On the other hand, there are professionals dedicated to improving your credit score, although this is a more expensive alternative because you would have to pay for the services. Raising your score can take anywhere from 6 months to a year, depending on the status of your outstanding debts.