The world of finance is developing every day as the years go by; hence more and more financial questions like what is the USAA Bank identification code. Nowadays, you don't need cash to make payment transactions; instead, you can do it with a debit card, and this is where Green Dot comes in.
Keep in mind that Green Dot is an issuer of debit cards, which allows users of them to pay bills, transfer money and manage them freely without any hassle.
Can I transfer money from my Green Dot card to a bank account?
Many people wonder if it is possible to transfer money from the GreeDot card to a bank account, and it is entirely possible to do ACH transfers. In this case, payments for billing or services are deducted from your debit card or sent to another particular person; for this, you need the data and routing number of the person to be transferred.
Now, once you have the required data, you will need to log in to your Green Dot account.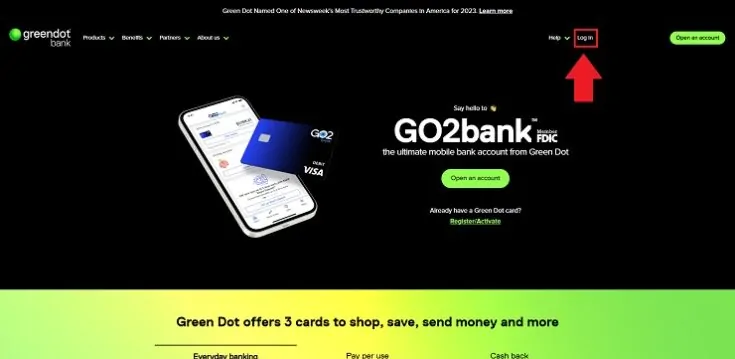 Then go to the option that says "transfer money" and add the details of the bank account to be transferred.
Then enter the amount, verify that everything is correct, and send
These transactions have an effective duration of between 3 and 4 days, apart from the cost generated, depending on the card you have. One option you could consider is to associate your Green Dot with PayPal or Cash app.
These choices allow you to have several options for the applicant, as well as the options presented here.
Can I use my credit card to transfer money to my Green Dot?
This is completely valid. Green Dot is a Visa and MasterCard partner, these debit cards work great for building a good credit history and can be used to receive money from a credit card.
These forms are done in two ways in particular, the first one is through an ATM, by locating the option and your Green Dot card details you will be able to facilitate this section and have funds to use.
The second point is with MoneyPak, a money transfer service open mainly for students or foreigners, but that can be utilized by all common people, this is done by one of its authorized agents.
Another point that we must know is that in the case of Walmart, it is also allowed to transfer established amounts of money from your card to a Green Dot, and we can also go there to recharge money effectively.
What can I do to obtain a Green Dot card?
There are a series of requirements to be able to acquire these Green Dot cards, one of the main ones is to be over 18 years old.
Another key point to keep in mind is that the applicants must be legal residents of the U.S., a person can be a foreigner but with legal residence in the country. And as a last requirement, you must have a valid social security number.
With that information, you can get a Green Dot. Go to the official website "other products"; there you will find the option that says prepaid cards, choose the one that suits you best and read the conditions of the card.
At that final point, you will be asked for your full name, home address, contact number, date of birth, and social security number. Once this is registered and saved, you will appear at a Green Dot office to get your card.
Remember to bring the documents from the beginning to corroborate your login information and to know that you are the applicant.
What Green Dot cards are there?
This American national company offers 3 options of prepaid cards, ideal for any citizen and that adapt to a specific need, these are the following:
| | |
| --- | --- |
| | Description |
| Visa Green Dot | Allows you to save money for emergencies. It has commissions of $4.95 for reloads with authorized agents, and $3 for withdrawals at ATMs. |
| Green Dot cash back visa debit card | It has a 2% interest rate and annual return. It does not charge ATM withdrawal fees, but the monthly maintenance fee is $9. |
| Green Dot pay as you go visa debit card | Free transfers, generating savings for extreme cases. Fees range from $3 for ATM withdrawals and $9 for monthly maintenance after inactivity. |
Green Dot Visa
This card represents an important means of savings since it allows reserving money for emergencies, such as accidents or serious illnesses.
An issue to be considered due to medical services and their high prices in the U.S. It also operates for withdrawals at ATMs in the country and can be used to pay at Walmart or Amazon.
Its commissions range from $4.95 in recharges at authorized agents, ATM withdrawals cost 3 dollars, and checking the balance costs about 0.50 dollars.
In case of loss or theft, if you want to replace the card you must pay an amount of $5 and its monthly maintenance is $7.95, it is advised you constantly try to keep it active and use it in operations to avoid extra charges.
Green Dot cash back Visa debit card
This Green Dot cash-back Visa debit card has an annual interest and return rate of 2%. In addition, there are no fees for withdrawals at selected ATMs.
However, this emergency savings option does not exist on this card and the cost of acquiring it is $2.95. If you withdraw outside the ATMs, your commission will be $3, and the monthly maintenance fee is $9.95.
In this type of account, we must avoid the inactivity that occurs if we do not use it in 90 days, as the payment for activating the account again is $9.95 in case it happens.
Green Dot pay-as-you-go Visa debit card
With this Green Dot card, bank transfers are completely free, which saves money in case of emergencies. This card, like the previous ones, has a series of fees ranging from $3 for ATM withdrawals, $0.50 for checking the card balance, and $9.95 for inactivity.
With it, the monthly fee is completely absolved, this service is free, you only need to keep it active to avoid any blockage.
References