At some point in life, everyone needs to complete a money order, whether it's to buy a used vehicle or make a lease payment. It is common that, for some payments, using your credit or debit card is not a viable option. For this, CVS is available; a pharmacy that accepts various insurances, does cash-back (sometimes), and also helps you with money orders, although it is not a simple money order alternative. CVS even does cash refunds occasionally.
So far, you can find at least 10,000 CVS locations in different parts of the United States. Although money orders are not as widely used as they were a few years ago, they are still an ideal solution to some needs.
How do I complete a money order with CVS?
The options for purchasing a money order are varied, you can opt for banks or credit unions. However, when those places are not available, you can always opt for CVS. The process to purchase it is simple when you have all the requirements at hand.
You must have the money ready to purchase the money order from MoneyGram. Remember that these providers do not have the mechanisms to withdraw the money from your checking accounts. You can purchase the money order by paying cash or with your debit card
Once you have the money, you must complete all the information related to the money order total and the beneficiary information. You need to put a legal name, so make sure there are no typos in this step
Add your address in the "buyer's address" space
Now sign the front of your money order; it should always be the front because the back should have the recipient's signature. You must write on the line that says "Buyer/Signer of Drawer"
We recommend you keep all the receipts of the money orders because it will be the reference that can prove that you sent it on the agreed date
How much are money orders with CVS worth?
As you may already know, CVS is the largest and most popular drugstore chain in the United States. You can find at least 10,000 points of sales distributed in different areas and a branch in different cities of the country, including major cities. Through their locations, you can buy your money orders.
Selling CVS money orders is done through MoneyGram because it is considered the safest way to transfer money. Buying money orders at CVS is a favorite choice because their stores have extended hours, which allows you to purchase your money order even when banks are no longer available.
The price of a money order is $1.25 and it has a limit of $500 per order. You must present a U.S. government-issued photo ID for purchase.
How do I find the nearest CVS?
If you want to find a CVS near you, the most effective solution is to go here.
Using the search bar you can find nearby stores by simply entering your zip code or city of residence.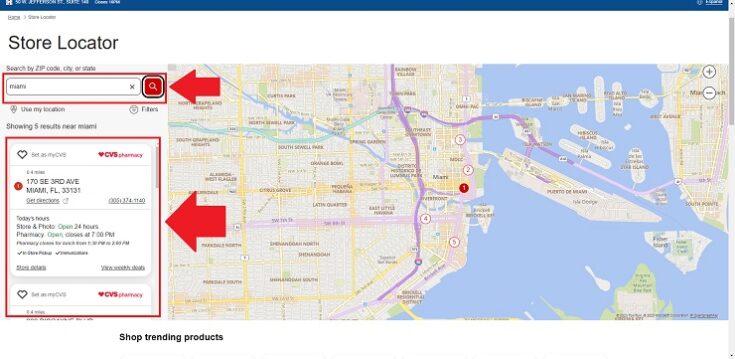 The process takes a few minutes and you will get the exact address and phone number of each store. However, not all CVS locations have money order sales.
Can I cash a money order at CVS?
CVS stores are only available to purchase and send money orders, it is not possible to receive money and pick it up at one of their locations. Although it is a service requested by many customers, CVS does not intend to implement this alternative to money order services.
To cash your money orders, you need to go to your bank or credit union to withdraw the funds received. This way, you have the benefit that the withdrawal of the money is totally free as long as you have an account with the financial institution.
Can I cash a money order at CVS?
It is normal that you want to be sure when the money is delivered to its destination, and for this reason, there is a platform that allows you to track the money order from the moment you send it. Since MoneyGram is the sender of the money order, you can track the money through their website under the "Track + Receive" option.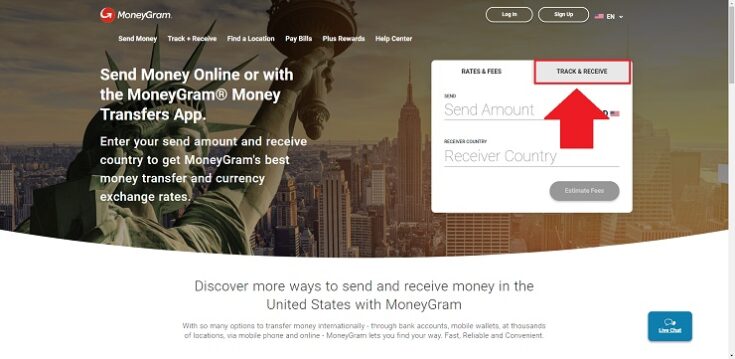 You'll be prompted to enter the receipt reference number and your name, and you will be able to see where the money is.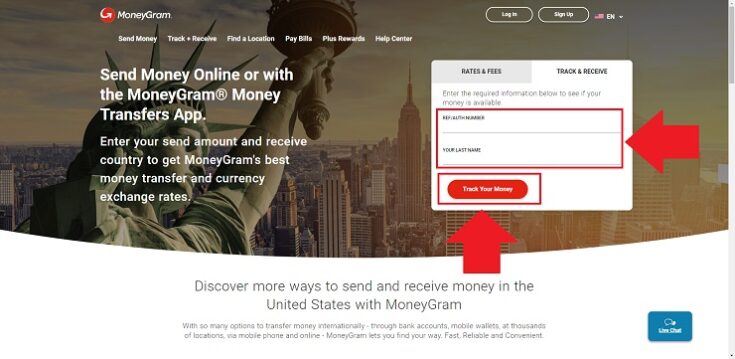 If you have problems with the platform, you can call the customer service number 1 – 800 – 542 – 3590 and ask all the necessary questions about the status of your money order.
In case the money order is lost or stolen, you can cancel it through the above telephone number. If there has been a loss and you can prove it, you can go to the store where you purchased the money order and request a replacement.
It should be noted that you can also make requests and claims online; however, requests have a non-refundable processing fee of $18. In addition, responses to requests may take up to seven days to be processed and sent to the user.
Why should you choose CVS money orders?
The main benefit of CVS money orders is that you can access them at different times than those offered by banks. As an option with MoneyGram, you can access online tracking of the money order to ensure that it will arrive at the right time and that there are no problems in the process.
On the other hand, you don't need to have a bank account, just make sure you have the cash to purchase the money order and send it to its destination. Availability and funds are guaranteed, which is why many locations request that payments be in cash only. The process is easy, fast, and secure, and there are almost no reports of money orders being lost or stolen at CVS offices.
References