Walmart is a company with multiple benefits because its services extend beyond a grocery store. One of the alternatives you find is the Walmart pharmacy, a store where you find a variety of medicines at the best prices. Like all Walmart stores, the mission is to offer consumers the best products, the highest quality brands, and the most affordable prices.
At Walmart pharmacies, you will find a variety of over-the-counter medicines, health foods, and specialized pharmacists to answer any questions you may have regarding the medicines you need.
Walmart Pharmacy closest to me in Philadelphia
There is only one good Walmart Pharmacy location in Philadelphia, but you can be sure that they will serve you with the best of intentions.
| | |
| --- | --- |
| Address | Phone Number |
| 9745 Roosevelt Blvd Ste A, Philadelphia, PA 19114 | +1 215-698-0350 |
Walmart Pharmacy near me in Houston
Those living in Houston have the advantage of finding more Walmart pharmacies. If you are a resident of the city, keep in mind that you will not only be able to buy medicines, because nearby you will have a store where you can shop and buy all the products of the store.
| | |
| --- | --- |
| Address | Phone Number |
| 4412 North Fwy, Houston, TX 77022 | +1 713-300-0518 |
| 2727 Dunvale Rd, Houston, TX 77063 | +1 713-977-2570 |
| 1118 Silber Rd, Houston, TX 77055 | +1 713-797-2422 |
| 10750 Westview Dr, Houston, TX 77043 | +1 713-984-8035 |
| 9460 W Sam Houston Pkwy S, Houston, TX 77099 | +1 281-568-3134 |
| 9555 S Post Oak Rd, Houston, TX 77096 | +1 713-551-9154 |
| 111 Yale St, Houston, TX 77007 | +1 713-860-0707 |
| 3506 S Texas 6, Houston, TX 77082 | +1 281-561-0846 |
| 5655 East Sam Houston Pkwy N, Houston, TX 77015 | +1 713-450-3681 |
| 13750 East Fwy, Houston, TX 77015 | +1 713-453-2316 |
How to find a Walmart pharmacy near me?
To find the Walmart pharmacy nearest you, the first step is to select the "Pharmacy" option in the tabs below the search bar. This allows you to filter your search.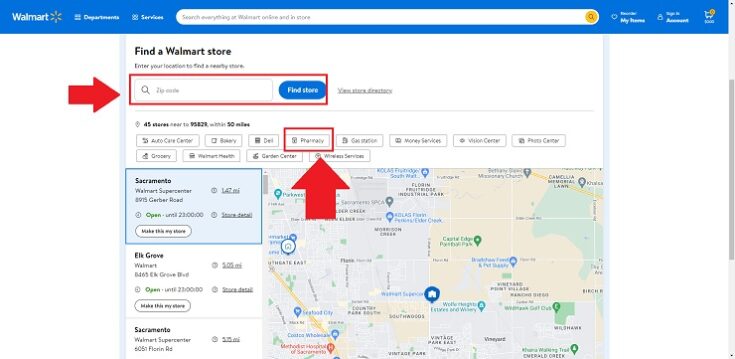 Now all you need to do is enter your zip code in the search bar selected for your search.
When you proceed with your search, you will be presented with a list of all Walmart drugstores within the searched range.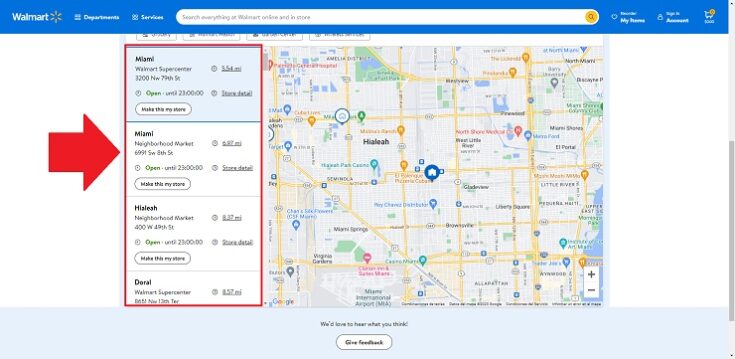 In addition, to better specify the locations, you will see a detailed map with the streets and stores around you. This allows you to locate yourself if you have problems with the address specified in the list.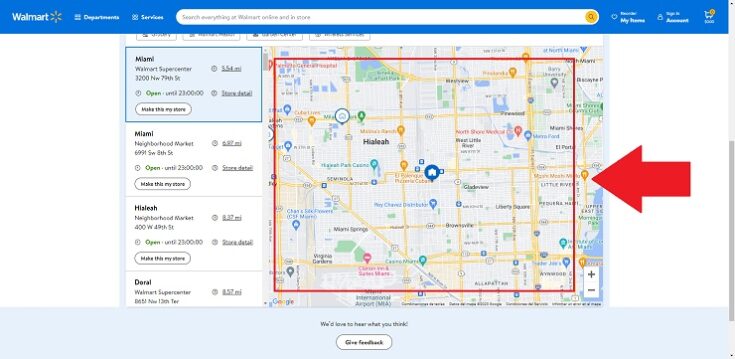 By clicking on "Store Detail" you will see the opening hours and exact address.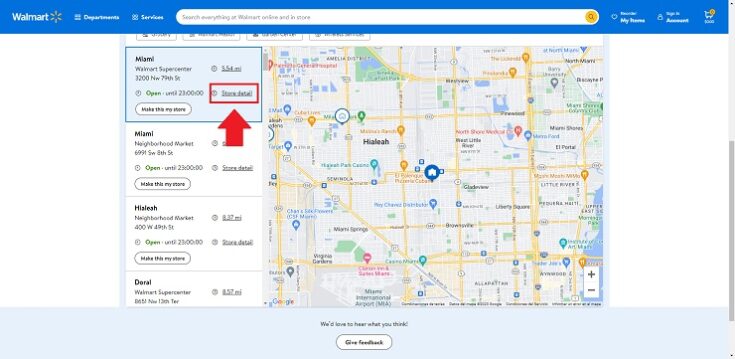 In addition, in the list of locations, there is also the phone number of the chosen store. That way, you can make a call to make sure they have what you are looking for.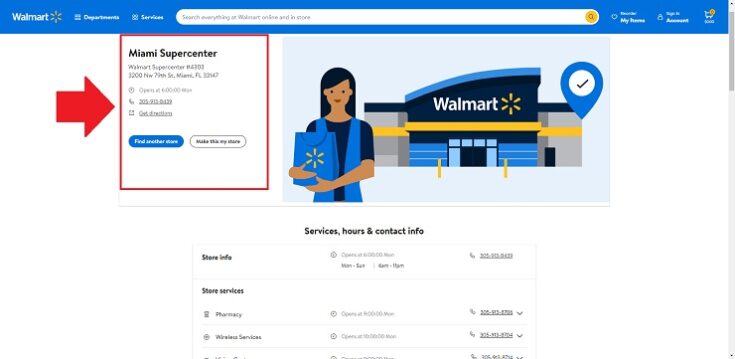 How many Walmart pharmacies are there in the United States?
It is estimated that the company has more than 3,000 retail pharmacies in different locations in the 49 states of the country. All Walmart pharmacies are located inside the stores, and most of them have one inside. In addition, some have a convenient 24-hour self-service pharmacy.
The Walmart drugstore chain has different services to suit the needs of each user. Depending on the city you are in and the location you are going to, you can find different alternatives when shopping for medicines or healthy food. These services are complemented by a mail-order pharmacy.
Such a mail-order pharmacy is an alternative for medications that must be administered on a long-term basis. On the other hand, you find a specialty pharmacy that offers injectable medications with doctor's orders and handles cases of chronic illnesses that require different treatments.
Walmart pharmacies can also be found in some Supercenters and Neighborhood Markets locations. If you require 24-hour pharmacies, you should look for locations that offer this service, not all Walmart stores do.
What kind of medications can I buy at Walmart pharmacy?
Like other pharmacies, at Walmart pharmacies, you will find different types of medications to treat different conditions. Inside you will find a wide variety of over-the-counter medications, from aspirin to medicine for the common cold or joint pain.
Likewise, there are alternatives to specialized medicines and injectables, in these cases, you need a prescription for them to be purchased. In pharmacies, you will also find pharmacists who can guide you on the best alternatives according to your needs. On the other hand, the necessary prescriptions can be acquired at the Walmart pharmacy, but you require a medical report and a review by the store's specialists.
Walmart's pharmacies are similar to any other with the benefit of offering affordable prices for their different customers. You will find what you are looking for in a generic version that allows you to save on every purchase.
Does Walmart Pharmacy have online services?
To make your shopping easier at Walmart, you find different options to purchase the medicines you require. Through the brand's website, you will find at least three different ways to purchase your medications in a simple and fast way.
Through the website: from the Walmart pharmacy platform you find the variety of medications, availability, and whether you can buy them without a prescription. Evaluate the listings and add to your cart everything you need, and at the end, you can use any of the payment methods available in the store and request home delivery. It should be noted that this service may change at each location.
Call the authorized numbers: 1 – 800 – WALMART is the customer service number. When calling, you need to press option 1 and say "pharmacy" to reach one of the operators in that area.
Mail Order Pharmacy: This is a 90-day free home delivery service for treatment medications and supplies. To use this service you can call 1 – 800 – REFILL or send a prescriber fax to 1 – 800 – 406 – 8976. The mailing address is Walmart, 1025 W Trinity Mills Rd Carrollton, Texas, 75006.
How does Walmart Specialty Pharmacy work?
Walmart Specialty Pharmacy seeks to help you find more affordable alternatives for necessary medications. The service includes complimentary ancillary medical supplies that are related to therapy at no additional cost.
With this service you find prescription drugs, but a lower-priced generic option that is FDA-approved. To make sure you find the medications you want you can call 1 – 877 – 453 – 4566 and ask for the different prescriptions you need.
Once the prescription is requested, you will receive it within 24 hours, although everything depends on the store where you request the service. Ask at each store near you about the process to contract it and the conditions that apply.