New York and Company is a manufacturer and retailer of clothing and fashion accessories for women. It is very popular in the country for the quality of its pieces; in addition, they strive to offer alternatives adjusted to the trends of the moment.
They offer a credit cards with different rewards to keep their customers happy. This service is thanks to the partnership with Comenity Bank to provide a quality and interesting card for those who will use it.
NY and Co Payment
It is necessary to enter the company's online page and go to the registration option to make online payments with the NY and Co. credit card.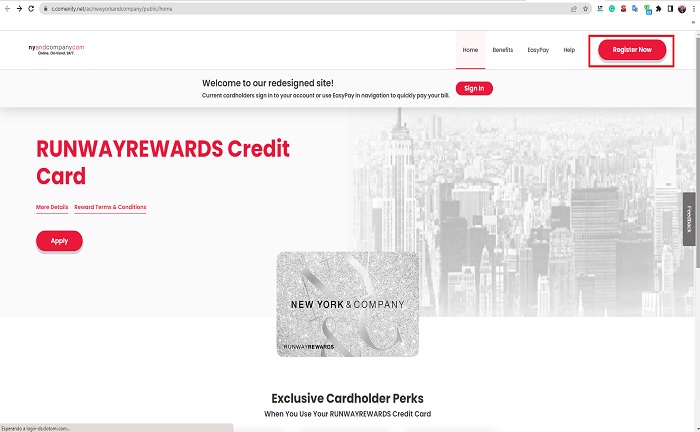 A form will appear where it is necessary to enter the account number and zip code.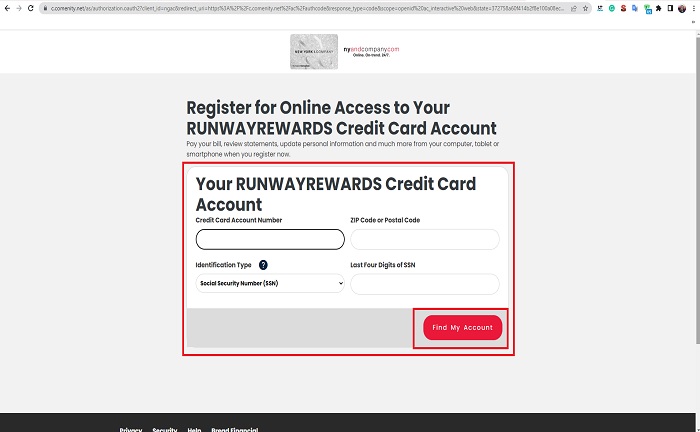 On the next page, you only need to follow the instructions to complete the registration and enter the new account created to make payments through their online page. To make the cost of outstanding invoices is as simple as logging into the account and entering "Pay your invoice."
Here it is necessary to enter information such as the bank with which the funds are transferred, checking account number, social security number, and bank routing number. To complete the application, you only need to enter the amount to be paid.
You can choose between the minimum amount or making the full payment of the previous account, the current balance, or an amount greater than the minimum. Before processing the information, you only must confirm that all the information is correct and select "send payment."
Other payment alternatives
If paying bills online is not possible currently, you can select to call customer service at 1 – 800 – 889 – 0494 and follow all the steps below.
On the other hand, payments by mail by sending the check or money order is also an option. The mailing address would be New York and Company Comenity Bank Credit Card P.O. Box 650972 Dallas, TX 75265 – 0972.
Before mailing the check or money order, it is essential to add all the necessary information to the envelope. It is also a good choice to call customer service in advance to confirm the mailing address.
How to apply for a NY and Co. credit card?
The application process is simple and fast if you are not yet among the beneficiaries. To start, you must go to New York and Company's online page and seek the option "credit card" and "apply online."
In the next tab, you will find a form requesting basic personal and financial information such as full name, address, social security number, and date of birth, among others.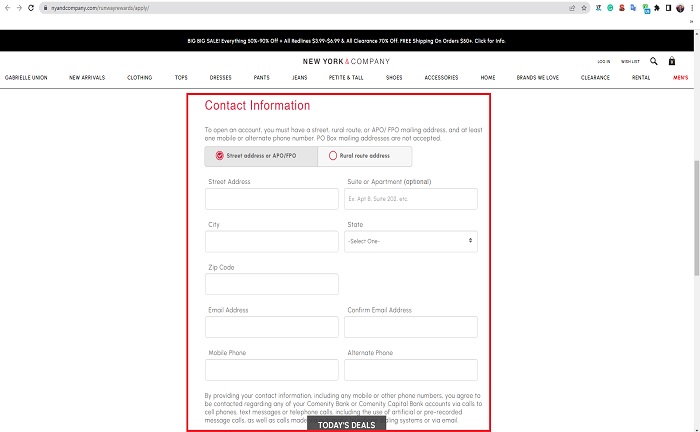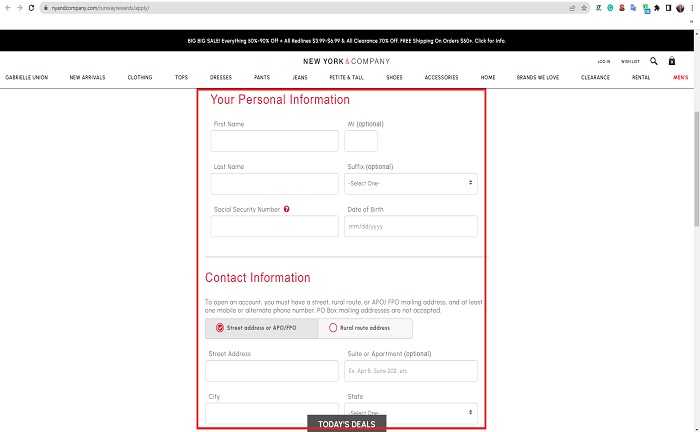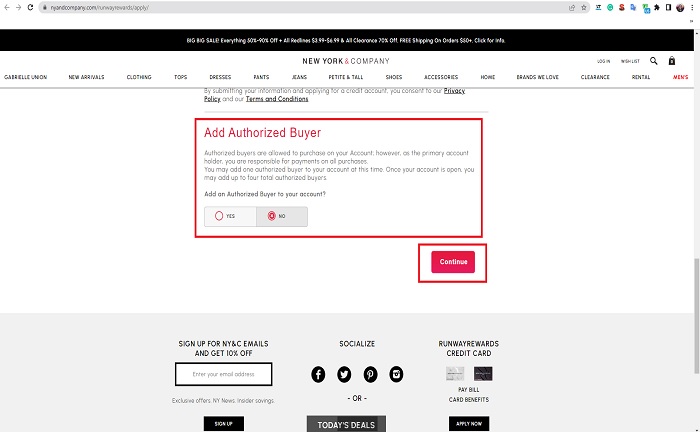 It is essential to add all the accurate contact information so they can follow up properly. Now it is time to add the authorized username and click on "continue."
Before completing the registration, the platform will display the terms and conditions of use; it is good to read them carefully to understand how the card works. When you are clear, you can confirm the application.
Application requirements
Just like other financial products, there are some basic requirements to meet. It is essential to have a government-issued ID, a Social Security number, a U.S. address, a credit score equal to or higher than 650, and a steady job and a document to prove your annual income.
The latter will ensure that you have the means to meet the monthly payments on the card once it is approved and you start using it. It is also essential to be 18 years of age or older, be a U.S. citizen, and have a valid email address and phone number.
Credit Card Benefits
Before applying for a new credit card, it is essential to know the benefits provided. The requirements to apply are simple and usually approved in a few minutes. However, you must wait between 7 and 10 business days to receive the card.
It is a card with which you can earn rewards for purchases made at New York and Company stores. You can use the MasterCard version of the product in any establishment where this brand is accepted.
The card's name is "RUNWAYREWARDS," offering exclusive access to different benefits. It allows you to earn $10 for every $200 you spend, and for VIPs, the rewards are $20.
It also offers birthday savings, cardholder appreciation events, and economy shipping days. To upgrade to VIP, you need to spend $400 a year on eligible purchases; returns are not considered in this case.
It's a good option when you're a fan of shopping at this time to stay in style. It is necessary to be careful with the way you use it because, like any credit card, falling behind with payments can cultivate a large debt and damage your credit history in a short time.
Was this Content Helpful?