Suppose you have a business or are starting one and already have employees. In that case, you can apply for a business credit card to keep your finances organized and separate: business finances on the one hand and personal finances on the other.
Business credit cards help those who meet a series of requirements and are eligible to obtain this type of account aimed at small and medium-sized companies and businesses.
What is a commercial credit card?
Business credit cards are a way to organize the company's finances effectively and transparently since they can be easily managed and have access to all the necessary tools to make the most of the business and profits.
This card allows one to separate the personal economy from the business one and control the payments and expenses made from the business. In addition, it will enable transferring money from different social plans or per diems. A point in favor is that this cardholder can set a maximum spending limit and, consequently, has greater control over finances.
Why should I get a business credit card?
Many businesses just starting in the commercial arena apply for small business loans or lines of credit. Still, consider a business credit card as an excellent financing alternative. One benefit of this business card is that it minimally affects the personal credit score, in case you follow the 5/24 rules.
This 5/24 rule means that the applicant has been approved to obtain 5 credit cards in 24 months. This method only applies to business credit cards, as the cards are usually more than the 5 provided by 5/24. If you have 4/24, you may apply for this fifth card (5/24) as a commercial card if eligible.
Things to consider before applying for a commercial credit card
In addition to the previous section about the information that must be submitted for the application, there are other issues that you must take into account before taking out a commercial credit card since the requirements are, more than anything else, to prove the data of the business and the applicant.
It is not necessary to be incorporated.
It is optional to have an employer identification number.
The rules that commercial card creditors must follow are different from those for personal cards.
Personal credit only sometimes influences card approval.
There are business cards for other credits.
Some business credit cards offer promotional financing.
Rewards from personal and business cards can be combined, so the benefits of both can accrue.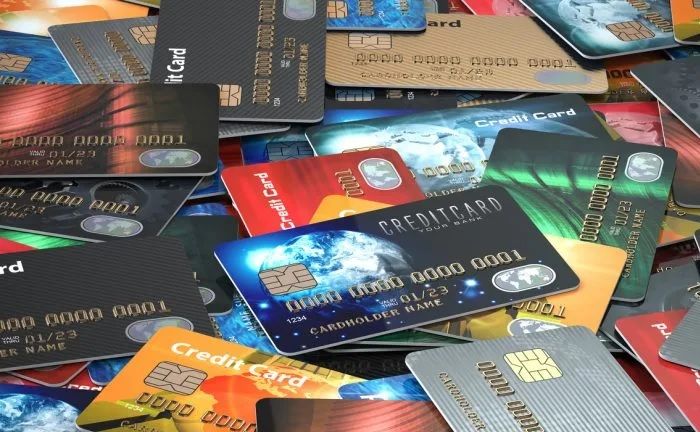 How do I know if I am eligible for a business credit card?
Usually, start-ups and emerging businesses are not eligible for loans and other financings, but they are suitable for business credit cards. To determine if a business qualifies for a business credit card, it is essential to submit certain information to the bank from which this method of financing will be requested.
The most important thing the bank will review is the applicant's credit history, i.e., personal credit reports. If everything is correct and you have a good credit score (three digits), you can apply for a commercial credit card.
The credit score summarizes the applicant's financial and credit behavior, i.e., whether they pay bills on time or after the due date, whether they have taken out credit and how it was delivered, whether they have properties, mortgages, etc. If the payments have not been made correctly, and it has been more than 30 days after the installment due date, 100 or more points will be taken away.
This is why credit rating is critical, to the point of being the main factor when granting commercial credit cards. So, if you want to apply for one of these cards, start protecting your score. Otherwise, your chances of getting these cards (and loans) will decrease significantly.
Banks usually give credit reports only once a year for free. If you want to know your data a second time, you will have to pay a fee to the credit agency in charge of this inquiry. To improve your credit, you can apply for a secured credit card with a maximum spending limit, which will help you control your finances – but you will need to pay on time if you want to improve your credit score.
What credit score do I need to apply for a commercial credit card?
People and entities with a score higher than 740 should not worry about whether or not they will be approved for credit in terms of FICO score since, if they have 740 points or more, the credit history is excellent, so it will not be an impediment. However, if you have this score, you will need to consider other aspects to qualify for a business credit card.
What information is needed to apply for a business credit card?
In addition to what was mentioned in the previous section about credit history, the financial institution will ask you for various personal and business information before granting you a business credit card.
As we have mentioned, applying for a business credit card is similar to applying for a personal credit card, but more information is required to qualify for these accounts. In addition to information about the applicant and their data, there is also information about their business, finances, employees, salaries, business structure, etc.
Business Information
The applicant will need to collect the following information about their business:
Legal business name or applicant's name
Business address and phone number.
Date the company started or the years it has been in business.
Number of employees, not including the owner.
Business structure (corporation, partnership, LLC, NGO, or sole proprietorship).
Federal tax identification number (EIN or SSN, as applicable).
Revenues and expenses per year.
Monthly income.
If you still need to get all or only some information because the business is new, contact a lender to find out how to proceed and what information could be provided in such a case.
Personal Information
About personal information, you should collect data that are easier to access.
First and last name.
Date of birth.
SSN (Social Security Number).
Address, telephone, e-mail, and other means of contact.
Total annual income.
References
Hood, Zac. Am I Eligible For a Business Credit Card? | Travel Freely." Travel Freely, 3 Jan. 2022, https://travelfreely.net/am-i-eligible-for-a-business-credit-card/.
"How Hard Is It To Get A Business Credit Card? -." Johnny Jet, https://www.facebook.com/JohnnyJet747/, 4 Oct. 2022, https://www.johnnyjet.com/get-a-business-credit-card/.
Lupini, Caroline. "How to Qualify and Apply for a Business Credit Card in 2022." Business Insider, Insider, 1 Apr. 2022, https://www.businessinsider.com/personal-finance/who-can-qualify-for-small-business-credit-card.