Issuers of business credit cards (and any type of card in general) can choose whether to share information with credit bureaus. They can choose whether to do so with one or more of these agencies and, of course, choose what information they provide. Here's what you should keep in mind when considering whether Amex can release information about your business credit card.
Credit reports are a critical part of credit score analysis. Your credit history depends heavily on these reports. When information is provided to the credit bureaus, this information can impact you in different ways but will generally affect your score.
How does it affect lender communication with credit bureaus?
First of all, it should note that when we talk about communication with the credit bureau, it is not only for loans or credits. Credit cards, conventional credit cards, business cards, etc., are also included in these reports.
When communication is established between the lender and the agency, it can be for different reasons. The most common may be a credit report to offer the user an adjusted credit on the card. Another reason, this one more serious, could be to communicate a delay, non-payment, or entry into default.
The effect of the communications is immediate. The credit bureaus record all movements in your credit situation. Therefore, any inquiry will be reflected. Of course, if it is a communication of non-payment or delinquency, the impact on your credit score will be immediate and very high.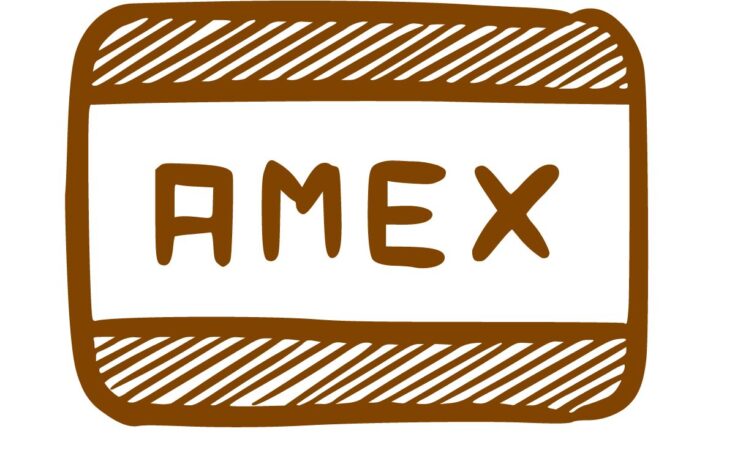 Does Amex report to the credit bureaus?
Yes, in fact, all American Express credit products report information directly to the three major credit bureaus:
Equifax
Experian
Transunion
The reporting is systematic and based on certain criteria. Typically, the information is transmitted with each billing cycle. Therefore, this information will reach the credit bureaus up to three days after the statement closing.
Be aware the statement closing is the last billing day of the current billing cycle on your credit card. This data may not be the same for all cards. The quickest way to find out what your card's closing date is is to check your statement. Another option is to review your account online. Finally, you can also inquire about the phone numbers usually on the back of the cards and be attended to by an agent.
So, we have that the usual reports will be made within 28 to 31 days.
How does Amex report to the credit agencies?
A common report, issued after the close of each billing cycle, contains at least three pieces of information:
Your credit limits: the credit limit of the business card and whether it has been modified or not is communicated.
The card balance: where the actual amounts will be shown, minus the money already used or the deferred payments.
Overdue payments: where you can see if there are outstanding payments, the amounts, the delay periods, and even the interest for late payments.
It is interesting to know that Amex, unlike other providers, allows free credit reports. You can access them through MyCredit Guide Amex. In these reports, in addition to knowing your current credit status, you can also find the VantageScore credit score. The great advantage is that this service is free; you will not have any costs or limitations.
Improving personal credit with Amex business credit cards?
Contrary to what many people think, business credit cards also impact your personal credit. However, it is easier for a business credit card to have a negative impact than to help improve your personal credit.
Generally, you will improve your credit with the use of personal cards. But, in any case, you can also do some things to help, from the business card to improving your personal credit.
These would be the most common ones:
Use the card regularly: continued use allows you to obtain positive ratings as long as you keep it with healthy service. That is to say, debts are not accumulated, and payments are made consistently.
Do not use too much credit: it is considered that exceeding 30% of the credit limit is a negative factor for the credit score. Therefore, good advice is not to exceed this limit. This way, your image will be protected. Using a lower rate, for example, 15%, will probably even improve your credit score.
Do not leave defaults: this aspect is vital. Bankruptcy is one of the main enemies of personal credit. You should try not to generate any non-payment. Maintaining constant repayment of debts on the due dates is simply vital for a good credit score.
Of course, to the above, we must add the temporary solvency of the business credit card. Keeping an account open for a long period, with healthy usage, is always a good sign for the credit bureaus.