It is clear that clothing is a basic need, beyond the desire to follow a fashion or unique style, every article of clothing is indispensable. For some people, acquiring new clothes is almost impossible, for this reason, many churches constantly receive donations of clothes in good condition and offer them to those who really require them.
After a closet cleaning or moving, it is common to find many clothes that you will never use again. In these cases, it is advisable to gather everything that is in good condition and donate it to the nearest church willing to receive it. Donating clothes and shoes is a way to help others and, at the same time, promote the reuse of used clothes in good condition.
Churches that accept clothing donations near me in Chicago
Do you have clothes to donate? These churches in Chicago will be happy to receive anything you have. Remember to bring them in good condition so that people in need can take advantage of it.
| | | |
| --- | --- | --- |
| Name | Address | Phone Number |
| The Salvation Army Mayfair Community Church | 5020 N Pulaski Rd, Chicago, IL 60630 | +1 773-794-6210 |
| The Salvation Army Chicago Temple Corps Community Center | 1 N Ogden Ave, Chicago, IL 60607 | +1 312-492-6803 |
| The Salvation Army Freedom Center | 825 N Christiana Ave, Chicago, IL 60651 | +1 312-667-2200 |
Churches that accept clothing donations closest to me in Houston
In Houston, we recommend you to go to these churches where you can also bring all the clothes you want to donate. We recommend you attend early so you can take advantage of the time and meet with the people in charge.
| | | |
| --- | --- | --- |
| Name | Address | Phone Number |
| St. Luke's United Methodist Church, Houston | 3471 Westheimer Rd, Houston, TX 77027 | +1 713-622-5710 |
| One Purpose Church | 5050 Cypress Creek Pkwy, Houston, TX 77069 | +1 832-753-5346 |
| CHARITY FELLOWSHIP - Ministries of Charity | 5144 East Sam Houston Pkwy N, Houston, TX 77015 | +1 346-370-1157 |
Churches that accept clothing donations near me
If you are looking for a church near you where you can donate your clothing, here are some alternatives. Depending on the community you belong to, you can bring your donations on the days agreed upon by the people in charge of each church. It is essential to pay attention to the type of clothing received by each church, as each church has certain guidelines that fit the communities where they distribute clothing.
The Salvation Army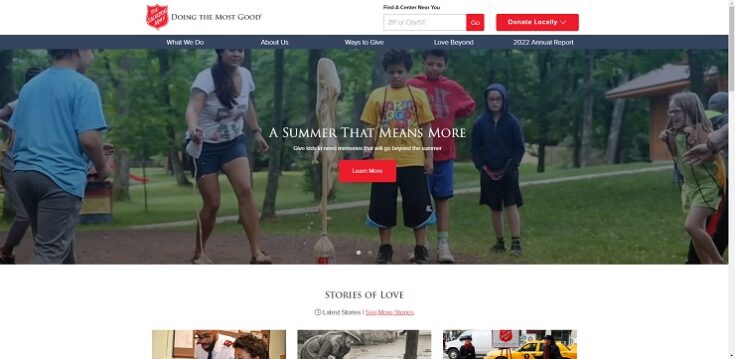 The Salvation Army is known by most citizens because it has a presence in more than 130 countries. In the United States, you find a location in every state in the country, it is an organized church that offers food pantries, thrift stores, homeless shelters, and disaster relief.
With a mission to provide community services, it's a good choice to bring your donations and make sure they are delivered to the people who need them most in the community where you are located.
Northport Baptist Church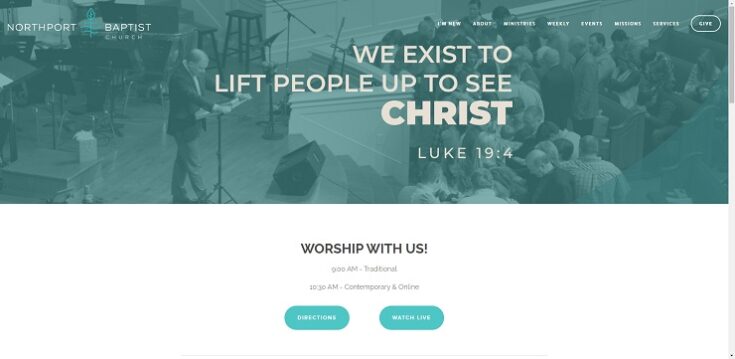 Northport Baptist Church is part of the Southern Baptist Convention and, as you would expect, its beliefs are under this denomination. Through your donations, the church supports its mission program by distributing to the needy in the community.
They also often partner with different non-profit organizations to reach more people and extend help to other cities. At their facilities, you can donate new or used clothing, accessories, shoes, and winter items, and towels in good condition are also welcome.
Must Ministries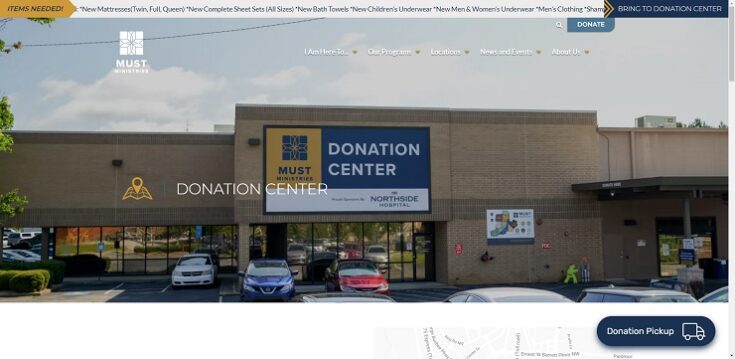 Must Ministries is more than a church, it has become an organization with the purpose of offering help to all those in need. It has a donation center designed to collect clothing, shoes, and a variety of items needed for the lives of those in need. Each of the donations received is taken to local churches to be distributed.
One of the church's requirements is that all donations be brought in during their office hours, that way they are received by the clerks and they will provide you with a receipt. They have convenient hours Tuesday through Saturday, from 9 am to 5 pm.
Community Life Church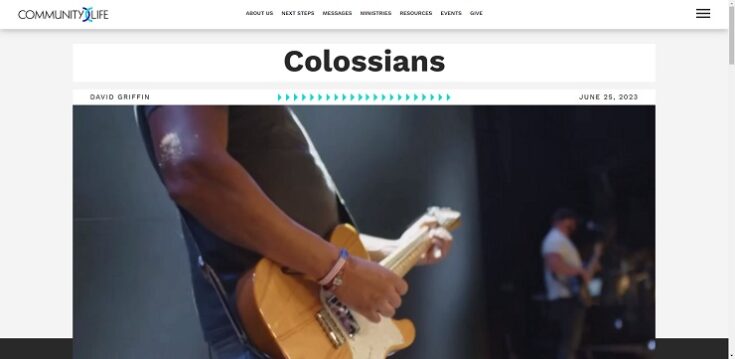 The non-denominational Community Life Church receives donations of clothing from both men and women, they also accept children's sizes from 0 to 16. Within their limitations, they do not accept shoes or underwear because they are the most complicated garments to distribute among the inhabitants.
For the convenience of the donations, they have containers outside their facilities where you can leave them, although they only accept donations from 8 am to 4 pm.
📍 Address: 204 FM 1641, Forney, TX USA 75126
✆ Phone Number: (972) 564 – 5433 (LIFE)
🌐 Website: https://clifec.com/
Church of the Good Shepherd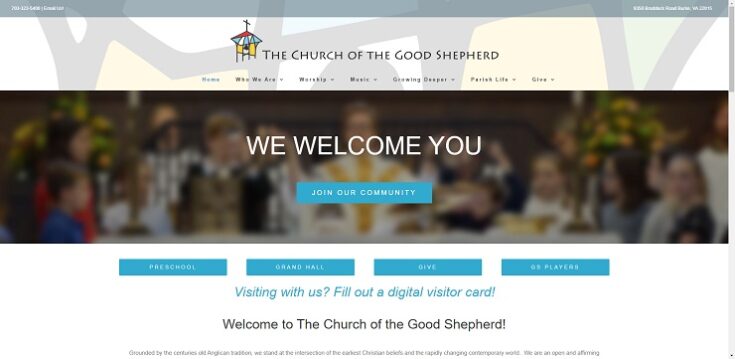 In the Church of the Good Shepherd, they maintain the Anglican tradition, their beliefs are focused on Christ and the way of living according to his teachings. Therefore, helping the needy is a fundamental part of their facilities. You can bring clothes, shoes, and bags in good condition for both men and women and drop them off during their service hours.
St. James Episcopal Church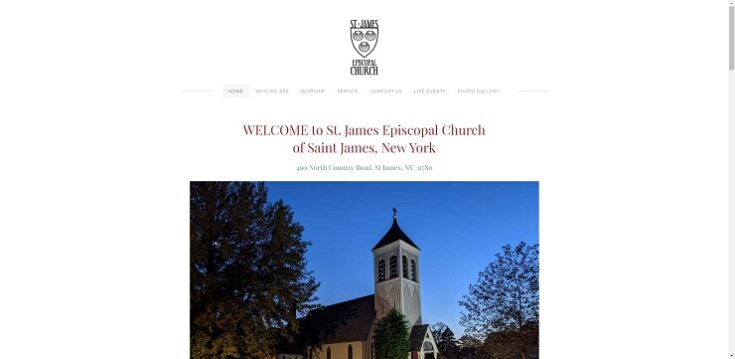 A friendly church located in north central Suffolk County on Long Island oriented to serve God under His commandments and teachings. Through their donations, they offer help and teachings to each of the people they benefit with clothes, shoes, and special clothing for winter. It is a church willing to receive donations of clothing in good condition, however, other items such as used books and magazines are not received.
Central Presbyterian Church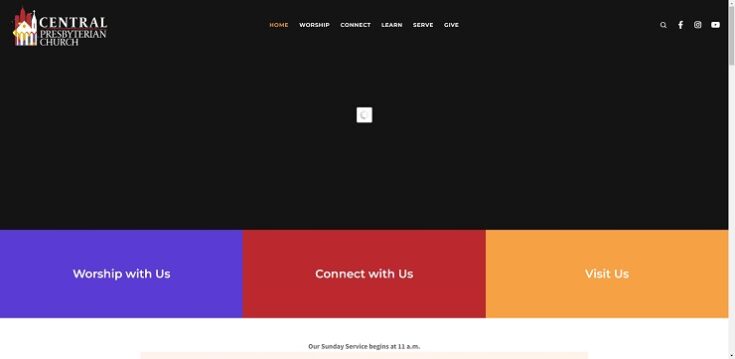 With locations in Miami, Atlanta and New York, Central Presbyterian Church offers services to God oriented to help all people in need. They have a good organization for the collection of donations, they are available Monday through Friday until four in the afternoon and on Saturdays until two in the afternoon.
📍 Address: 201 Washington St SW, Atlanta, GA 30303
✆ Phone Number: (404) 659 – 0274
🌐 Website: https://cpcatlanta.org/
Oceanside United Methodist Church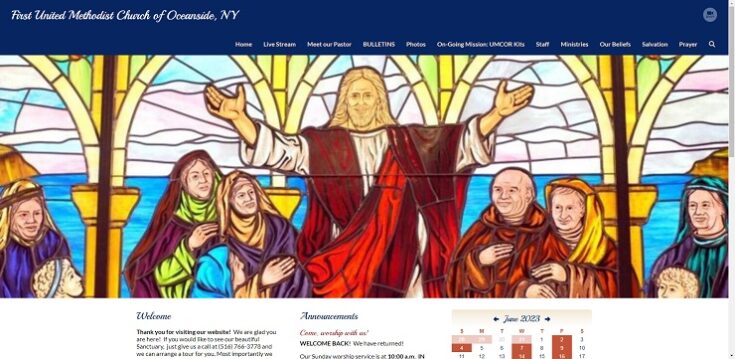 In the First United Methodist Church of Oceanside, you will find a Christian congregation oriented to offering you help and closeness to God. Their goal is to make everyone feel at home and have the help they require, both spiritually and in other aspects of their lives.
For the delivery of donations, it is necessary to contact the church office in advance to make sure that there will be someone on-site to receive it. You may bring women's, men's, or children's clothing and shoes, making sure they are in good condition.
Our Lady of Lourdes Catholic Church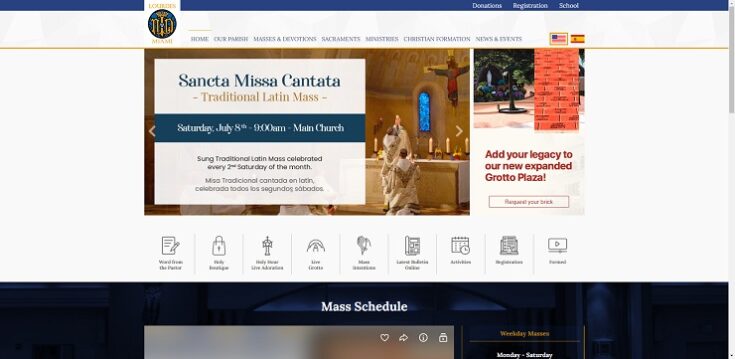 To make your donations at Our Lady of Lourdes Catholic Church, you need to make an appointment. Donations are only accepted on Tuesdays and Wednesdays from 10 am to 3 pm. Please note that shoes and socks are not accepted for donations.
When making an appointment you can choose to come to the church or drop off your donation at the thrift store located at 1035 N East Street in McMinnville, Oregon. Despite having a thrift store, the donated clothing is completely free of charge to those who need it most and cannot afford to pay for it.
How many churches accept clothing donations in the United States?
Most churches in the United States receive donated clothing for distribution to the needy. However, each one receives donations under its guidelines, depending on the church you need to comply with a certain type of clothing. Likewise, larger churches, such as the Salvation Army, have thrift stores where they sell clothing at low prices and make a profit to cover the rest of the needs of the community.
It is impossible to speak of a specific number of churches that receive clothing donations because there is no record of this. However, 90% of the churches in the different states within the country receive this type of contribution.
Where is the best place to donate old clothes?
Organizations, charities, and churches are the best places to donate your old clothes that are in good condition. Consistently cleaning out your closet can be of great benefit to those who don't have the finances to buy new clothes.
Through organizations and churches like the ones mentioned above, you ensure that all clothing is distributed to people who really require it and will put it to good use. Before making any donations, make sure your clothes don't get into the wrong hands or end up in second-hand clothing sales.
What clothes should not be donated?
All dirty, used, or torn clothing cannot be donated. Although the act of donating is to help those who do not have the same resources and possibilities, the ideal is to offer clothes in good condition and with which the user feels comfortable. Before placing the clothing items in the donation boxes, be sure to wash them properly, this allows you to make sure they do not have stains or holes.
What clothing items do the homeless need most?
When the mission is to benefit the homeless, it is advisable to make sure you bring what they require. First, try to make the clothing fit the season, i.e. during the winter try to bring jackets, scarves, coats, and anything else that will protect them from the cold.