Helping others is the essence of churches, which is why many of them work with volunteers and offer different assistance programs for the community where they live. From food dishes to clothing to free counseling, these are some of the many ways in which the parishioners help the homeless or those who are going through hard times.
Some of these institutions and organizations also offer programs to help you pay your rent, as well as assistance in reaching an agreement with your landlord and other support to help you get through this rough patch.
Churches that help with Rent closest to you in Philadelphia
In Philadelphia, there are many churches that provide assistance to people in need, from offering food to helping them pay their rent. In this list, we leave you some options, but you should ask very well if they help with the rent because sometimes they will not be able to help, even if all of them are willing.
| | | |
| --- | --- | --- |
| Site | Address | Phone Number |
| Society For Helping Church Inc | 1323 W Susquehanna Ave, Philadelphia, PA 19122 | +1 215-236-1250 |
| Church of the Advocate | 1801 W Diamond St, Philadelphia, PA 19121 | +1 215-978-8000 |
| The Salvation Army Philadelphia Citadel Corp. | 5830 Rising Sun Ave, Philadelphia, PA 19120 | +1 215-722-5447 |
| Saint Mark's Church | 625 Locust St, Philadelphia, PA 19103 | +1 215-735-1416 |
| True United Church | 6201 Old York Rd, Philadelphia, PA 19141 | +1 215-844-1132 |
| The Church of Saint Luke & The Epiphany | 330 S 13th St, Philadelphia, PA 19107 | +1 215-732-1918 |
| catholic social services | 7340 Jackson St, Philadelphia, PA 19136 | +1 215-624-5920 |
| In The Light Ministries | 401 W Lehigh Ave, Philadelphia, PA 19133 | +1 267-336-7775 |
Churches that help with Rent near me in Los Angeles
Although Los Angeles often seems to be a city of charm and economic abundance, there are also those who live there and are in great need. Here are some churches where you can go when you need help with rent. You can go there and present your case, they will surely know how to help you.
| | | |
| --- | --- | --- |
| Site | Address | Phone Number |
| Primera Iglesia Congregacional de Los Ángeles | 540 S Commonwealth Ave, Los Angeles, CA 90020 | +1 213-385-1341 |
| Catholic Charities of Los Angeles, Inc. | 1531 James M Wood Blvd, Los Angeles, CA 90017 | +1 213-251-3400 |
| St James Episcopal Church | 3903 Wilshire Blvd, Los Angeles, CA 90010 | +1 213-388-3417 |
| Central City Community Church | 419 E 6th St, Los Angeles, CA 90014 | +1 213-689-1766 |
| Hope for the World Church and Missions | 1725 Beverly Blvd, Los Angeles, CA 90026 | +1 323-244-1897 |
| Catholic Charities El Santo | 01 E 23rd St, Los Angeles, CA 90011 | +1 213-318-5701 |
| West Angeles Church Of God | 3600 Crenshaw Blvd, Los Angeles, CA 90016 | +1 323-733-8300 |
| First African Methodist Episcopal Church | 2270 S Harvard Blvd, Los Angeles, CA 90018 | +1 323-735-1251 |
Top Churches Helping Pay the Rent Nearest you
It is important to know that while all churches (regardless of religion) offer some type of support, some have specific programs for housing and renting only. Therefore, it is significant that you go to the church or do a little research on the internet to find out which churches in your community can assist you in this way.
Catholic Charities Community Services
This is part of the Archdiocese of New York and has several religious services programs aimed at different audiences. It also offers an assistance program for tenants and landlords, specifically in Manhattan, called the NYE Emergency Rental Assistance Program (ERAP).
Catholic Charities of Los Angeles, Inc.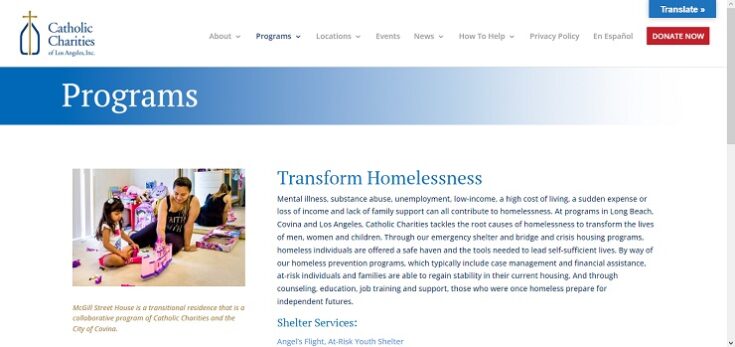 What began as an initiative by Catholic women in this city more than 100 years ago is now one of the most valuable organizations in L.A. With its Transform Homelessness program, it seeks to reduce homelessness with more than six Shelter services, tailored to the different needs of each group.
Catholic Charities of the Archdiocese of Chicago (CCAC)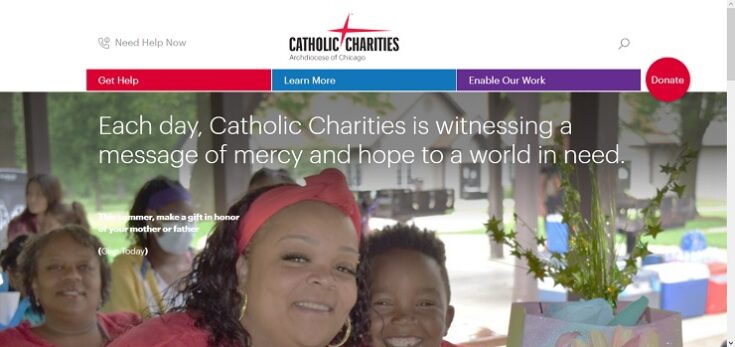 CCAC is a place to connect with your spiritual as well as humanitarian side. With more than a century of working to help those who need it most in Chicago, they offer a range of charitable assistance such as rent payments and various food programs. They also serve as a consultant to help you benefit from the federal SNAP program.
West Houston Assistance Ministries (MIAMI)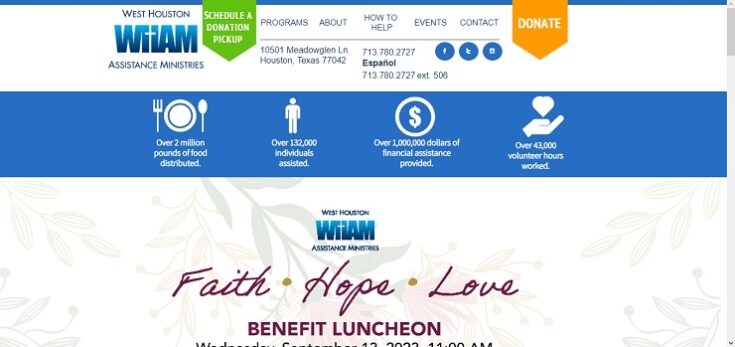 Although on the web you will find that they define themselves as an NGO, this is a church with more than 30 years assisting those in need regardless of their faith. They currently have a fundraising campaign that allows them to help over 5000 this year, either with food, rent and more.
Church on the Street Phoenix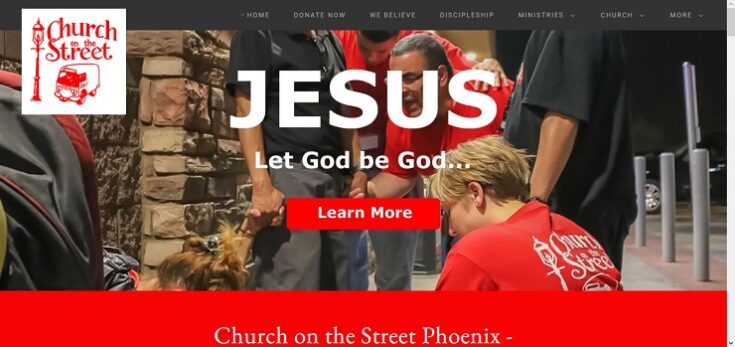 This organization was born out of the initiative of Pastor Walt Rattray of the city who decided to profess on the streets in 1985. Since then, he has helped the homeless with housing and other types of programs. Currently, the church promotes the 2-1-1 Arizona initiative where you can receive various forms of rental assistance.
📍 Address: 3118 W. Clarendon Avenue, Phoenix, Arizona 85017
✆ Phone Number: 602.257.8918
🌐 Website: https://cotsphoenix.org
Germantown Avenue Crisis Ministry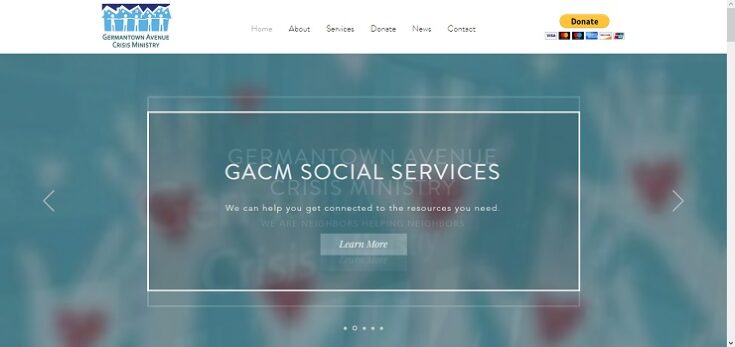 The objective of this church is to help families and people at risk who live mainly in Northwest Philadelphia. Through different programs, they promote humanitarian aid to improve the quality of life of those with low incomes. Among the initiatives they have is Housing Assistance, which provides rental payment assistance and other options.
📍 Address: 35 W. Chelten Avenue (Located in The First Presbyterian Church in Germantown) Philadelphia, PA 19144
✆ Phone Number: 215-843-2340
🌐 Website: https://www.crisisministry.org
The Salvation Army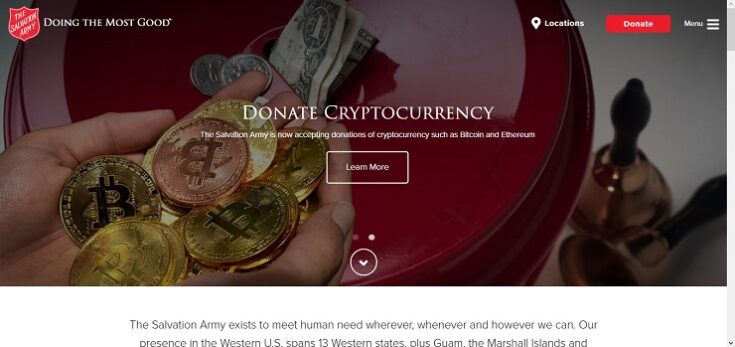 Although this church is headquartered in L.A., it has several churches in different locations in San Antonio (and also nationally and internationally). If you visit certain locations such as San Antonio Transitional Housing and San Antonio Area Command, you can learn about their Transitional housing programs and more.
Catholic Charities, Diocese of San Diego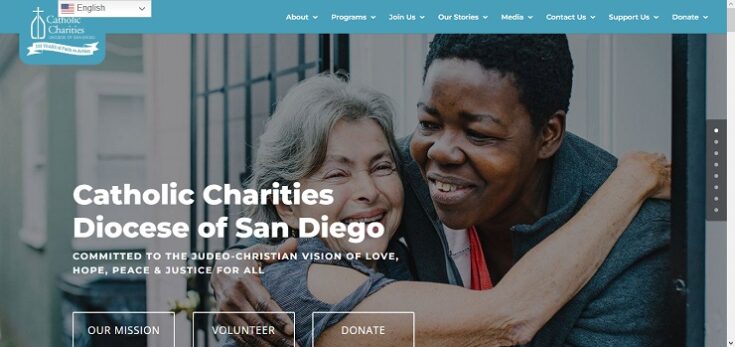 Unlike the other Catholic Charities mentioned above, this one does not offer a rental assistance service for families or individuals who cannot afford to pay their rent. However, there are shelter programs, as well as food and support programs for refugees.
North Dallas Shared Ministries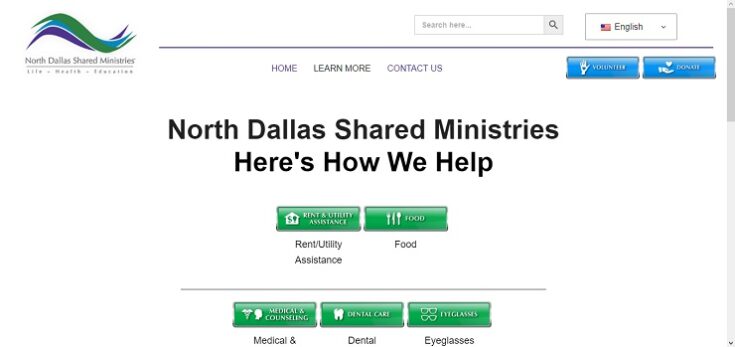 NDSM is a congregation that provides a variety of services related to education, health, and housing in most parts of Texas and is headquartered in Dallas. Among its charitable programs is Rent and Utility Assistance, which offers assistance to those who live in one of the areas where they congregate.
📍 Address: 2875 Merrell Road, Dallas, TX 75229
✆ Phone Number: (214) 358-8700
🌐 Website: https://ndsm.org
Catholic Charities of Santa Clara County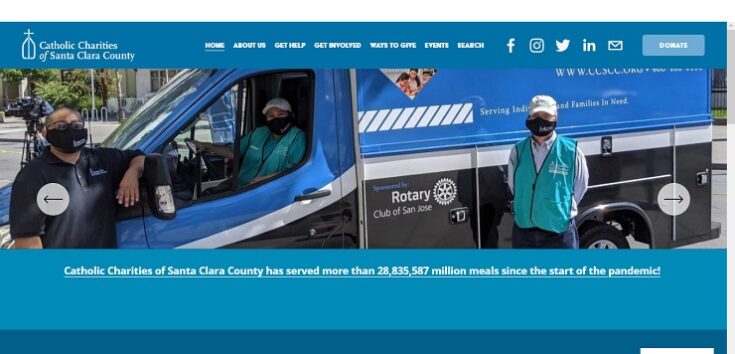 This is a ministry initiative of the Catholic Church in the Diocese of San Jose, which provides social and justice services. Among those services are various housing assistance programs such as Charities Housing, The Window Services, and a tenant/landlord mediation service.
How many churches that help with rent are in the United States?
It is impossible to count the number of churches that help in this way, as there are many that do not offer it as a primary service of assistance.
In addition, it is already complicated to know how many churches there are in the country (Catholic, Orthodox Catholic, Greek, and the list goes on and on), it is even more complicated to have the exact number of churches that help with rent.
One way to find out if the churches in your area offer this help is to visit them directly or contact them in some way, either by phone or by visiting their website (if they have one). Another way to find out if they have any of these programs is to talk to one of their congregants or volunteers and I assure you that your contact list has one, you just don't know it.
Advantages of having churches that help with rent
As part of their essence, churches seek to help their congregates and neighbors in one way or another, as it is a way to give back and give thanks for what life gives them.
Furthermore, humanitarian work and service is an intrinsic characteristic of them, so if you are in trouble or you are really going through a desolate moment, you can approach one and ask for assistance. Here are some benefits:
You don't need many documents, you only need to have valid papers, the same ones you use for rent
You don't have to belong to the congregation or profess the same religion as the church that helps you. Just be grateful
You will receive the help for a few months, but it is unlikely that you will receive it again. Remember that you are not the only one searching for help
There are no fees or payments. In fact, you don't have to give anything but be grateful and be a good person
In some cases, you will receive legal assistance or training in areas of employability so that you can get a better job or have another income
Why do churches often do these charitable works?
Being generous and living a life full of gratitude is part of the pillars of any religion and church. If you look at the stories of each initiative, you will see that each one is born out of the need to help those who have less, whether it is clothing, food or shelter.
In addition, learning to give and not holding on to material things are other fundamental elements on which religiosity is based. And, although some people take advantage of this, volunteers and congregants know that a country full of good values and excellent conditions is a prosperous nation.