If you are into fashion, chances are that you have spent a lot of money on Shein products, and if you aren't, you probably have bought them as a gift for a loved one at some point. Shein is an online platform that offers a wide variety of clothes, handbags, and shoes at a low price compared to other stores, which is why it has become very famous nowadays.
However, having to cover such a wide demand it is no surprise that people may sometimes have problems receiving their merchandise and have to choose to return or exchange it, for which it is necessary to know the company's policies.
What should I know about refunds on my Shein purchase?
Shein seeks to facilitate refunds to their customers, so they offer the first return shipment for free regardless of the order. The only condition is that they must use the return label for the package to be sent.
Also, after your purchase is complete, you have up to 35 days to request a refund. Once this period has elapsed, no refund request will be accepted.
If you want to request a refund for more than one item, you can add it to the return label. But you will have to pay the shipping fee, which would be $7.99 for the refund.
Once the refund package is received, it will be processed within 7 days of being received. You can receive the refund via payment method or SHEIN wallet. This will depend on the method you have chosen in your request.
It is important to remember that sometimes there may be delays due to transportation, so the 7 days may turn into 10 or 12 days.
If you do not receive an answer or have a refund problem, you can contact Customer Service within 180 days of your purchase.
How can I make my refund through the Shein platform?
You must first log in to the account with which you purchased the items you wish to request a refund for. Afterward, go to the order section, where you should look for the item you want to return.
Then select "Order Details" and "Quick Return" for the items to be returned and explain in detail why you are requesting a refund. Finally, "next step", "refund method", and select "return method".
For the return to proceed, you need the return label. You can obtain it by printing the USPS return label or with the UPS QR code.
After that, store the products in a bag or box or in the original package in which they were returned to you. Be sure to attach the return label to the outside of the package.
You can now mail the products to the USPS or UPS address closest to your location. These labels only apply to shipments within the United States.
Please note that you should not ship items to the return address of your products. This will only delay the return process.
Where can I get a return label?
For this, you will also need to log into your Shein account.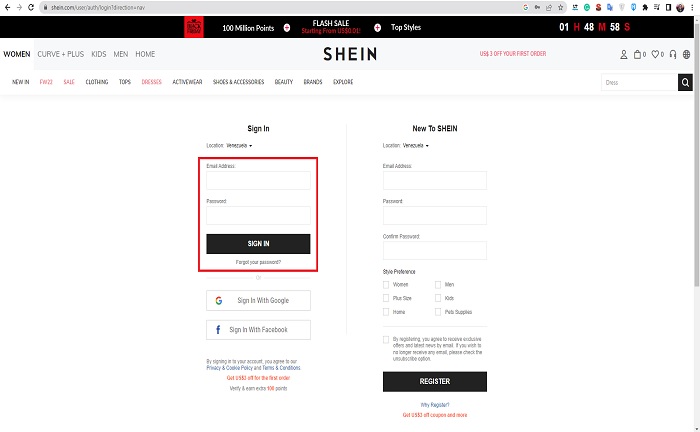 Once you are in, go to the "My Orders" section.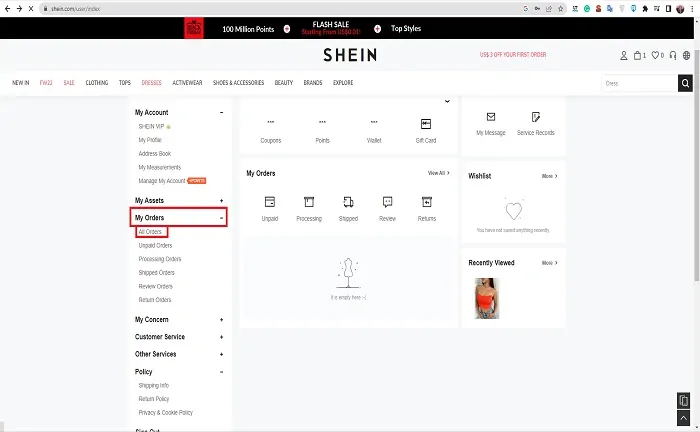 Then go to "order details", "returns and refunds log", and "details".
Once in the details section, click on "save label". Here you can view the return label and download it for printing.
What requirements must my items meet to be eligible for a refund?
The most important thing is that the items are in perfect condition. That is, they must have the original tags and be new, unwashed, unworn, and undamaged. In the case of bathing suits, they must have the hygiene label intact.
What items do not apply for return?
Shein sells a wide variety of items, but not all items are eligible for a refund. The items that do not apply for return are underwear, jewelry, cosmetics, overalls, lingerie, and pet products. Gifts also cannot be exchanged or returned.
References
Was this Content Helpful?