Many times, we make a purchase by mistake or regret buying something after completing the transaction. If this happens, you need to request the cancellation of the order, a process that becomes much more tedious when carried out online.
To cancel an online order, you can enter the website where you have made your purchase, and there you will find a section to cancel your newly placed order. You should do it as soon as possible, preferably before it has been prepared.

What is Wayfair?
Wayfair is an e-commerce retailer of furniture and other home items founded in Boston in 2002. Wayfair currently has more than 11,000 suppliers worldwide and has offices in the United States, Canada, Ireland, Germany, and the United Kingdom.
Being a multinational company that operates online, errors may occur when requesting cancellation of a product ordered through Wayfair, as they must be made before a certain period, otherwise, the cancellation will not be completed.
What can I buy on Wayfair?
Wayfair is, as we mentioned, an online store dedicated to selling everything related to home decor. More specifically, on its website, Wayfair divides its more than 14 million products into the following sections:
Furniture.
Outdoor.
Bedding & Bath.
Decor & Pillows.
Rugs.
Lighting.
Home Improvement.
Appliances.
Kitchen.
Baby & Kids.
Organization.
Holiday.
Pets.
Why do I need to cancel an order?
If you need to cancel an order at Wayfair, you should do so before the product arrives at your home. If you have made any of the following mistakes, you need to contact Wayfair to request the cancellation of your order.

Incorrect billing address: If the address entered does not exist, Wayfair will cancel the shipment. However, if the address exists but is not yours, you must cancel it as soon as possible before it arrives at the address entered. doing the cancellation yourself will be much faster than waiting for Wayfair to do it.
Incorrect shipping address: When we order a product from a new home, we may forget to change the address. This is likely the case if the company tells you that your parcel has already been delivered, but it never arrived in your hands.
Regret: There is nothing wrong with regretting buying a product that was ultimately unnecessary or that you no longer want, or perhaps you realized that you will not be able to pay for it. Whatever the reason, it is necessary to request the cancellation of the order.
New offers: If you have purchased a product that was discounted shortly after your purchase, you can request the cancellation of the order and make the purchase again, but with the benefit of the discount applied.
How to cancel Wayfair order?
If you have made a mistake when purchasing and need to request the cancellation of an order at Wayfair, you can do it from the website, but you should hurry to complete the request before your order has been shipped. The company's cancellation system does not allow purchases to be canceled once the order is assembled for shipping.
If you're late to realize that you want to cancel your order, you should wait until it arrives at your address and request the return or exchange in advance so you can return the order as soon as you have it in your hands. The company may charge return shipping costs for this transaction.
To cancel a Wayfair order, follow these steps:
Go to Wayfair's website.
Go to "My Account" at the top right-hand side of the screen.
Go to the "Orders" tab.
Then click on "Cancel items or order".
Select the order you wish to cancel.
In the next window, you will see all the information for the order you intend to cancel. Complete the request by checking the boxes next to the products to be withdrawn.
Go to the bottom of the page and click "Submit".
How long does Wayfair cancellation take?
Depending on the product shipment status, the order and cancellation process can take up to two weeks. Please get in touch with a Wayfair customer service advisor for more details about your cancellation process.
Why does Wayfair deny my cancellation request?
If Wayfair denies your cancellation request, it's likely because the order has already been processed. The company does not offer the option to cancel a purchase after the product has been packed and is ready to be shipped.
If this is the case, then customers will have to request a return or exchange of the order. Thus, buyers will have to wait for the order to arrive at their home address to make the return, as well as pay a return shipping fee.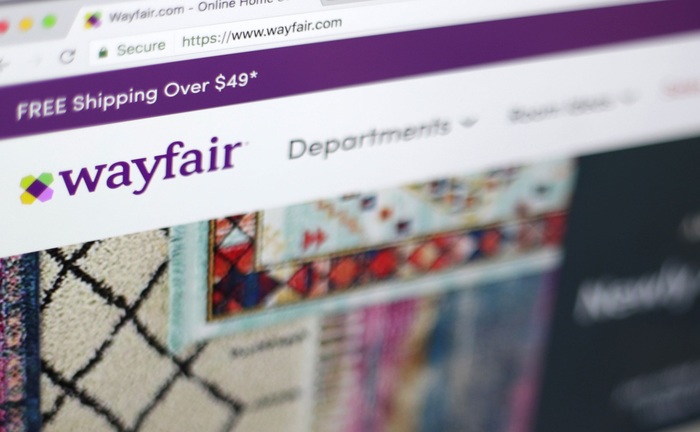 What should I keep in mind about Wayfair's return policy?
Once the package has been delivered, Buyers of Wayfair home goods will have 30 days to return their order. Wayfair does not accept returns of appliances that have been installed and removed from their packaging, which is concerning for customers because if it was an intentional purchase, they won't be able to request a return if they test the product and find it's defective.
Wayfair does not accept returns on the following products:
Assembled furniture (however damaged).
Personalized items and gifts.
Gift cards.
Products with an open box.
Products on sale.
Swatches.
"Non-returnable" items (indicated as such on the website).
Items originally bought as part of a bundle (only the complete package can be returned).
Live Plants.
In order for a product to be refunded, it has to be undamaged, as it was originally. The product has been disassembled and must be returned this way. Also, the product must be returned in its original packaging. If the original box arrived in a damaged state, it must be replaced with a similar container or one no larger than 108 inches.
How to request a refund in Wayfair?
To access information about the refund of the purchase of a product, the customer must go to their profile on the store's official website and enter My Account > Orders > Refund.
Refunds can be given as credits, i.e., gift cards or discounts the store offers for the next purchase. Another option is to obtain a refund in credit equivalent to the purchase, in case it was made with a credit card.
Refunds, as Wayfair explains, are made within 2 or 3 business days after the company has been notified of the return of the product. If the wait for a refund exceeds the estimated time, it is advisable to contact Customer Service.
Wayfair Customer Service Hours
Monday to Friday from 8:00 am to midnight.
Saturdays from 8:00 am to 8:00 pm.
Sundays from 9:00 am to 6:00 pm.
Wayfair Telephone Numbers
Toll-Free Number: (877) 929-3247.
Orders: (866) 263-8325.
Shopping assistance: (844) 669-9028.
References
Was this Content Helpful?