Companies that offer memberships also offer the possibility of canceling their services at any time, as is the case with Sam's Club. However, certain requirements must be met in order to carry out this procedure.
To cancel a membership, it is necessary to take into account the steps and information required to complete the cancellation without future inconveniences.

What is Sam's Club?
Sam's Club is a chain of stores that offers products mainly for large families and institutional companies. That is, it is dedicated to selling wholesale items. This company provides its services to hotels, restaurants, hospitals, hypermarkets, and small merchants who need to buy stock in large quantities for resale or, simply, to families who can access discounts by carrying wholesale items.
Headquartered in Arkansas (Bentonville), Sam's Club has different stores located in the United States, Puerto Rico, China, Mexico, Brazil, and Canada. It is operated by Walmart, one of the largest markets that purchase these products in large volumes. Its most frequent customers can access an annual membership, with which they can obtain lower prices and exclusive offers.
What products does Sam's Club offer?
Sam's Club has a wide range of services and items that customers can access. Among them, we can distinguish the following:
Hearings.

Pharmacy.
Optical Center.
Telehealth by MeMD.
Auto Buying.
Rollick.
Tire & Battery Centers.
Rental Cars.
Protection & Installation
All State Protection Plans.
Handy Assembly & Installation Services.
Home Improvement & Maintenance
Cinch.
Vivint.
Terminix.
Water Delivery.
DirecTV.
Energy Solutions.
Hotels.
Theme Parks.
Rental Cars.
Shows & Events.
Photos.
Canvas Prints.
Mugs.
Cards.
POS Solution.
Check Printing.
Business Printing & Logos.
Scan & Go.
Delivery.
Curbside Pickup.
Credit Card.
Café.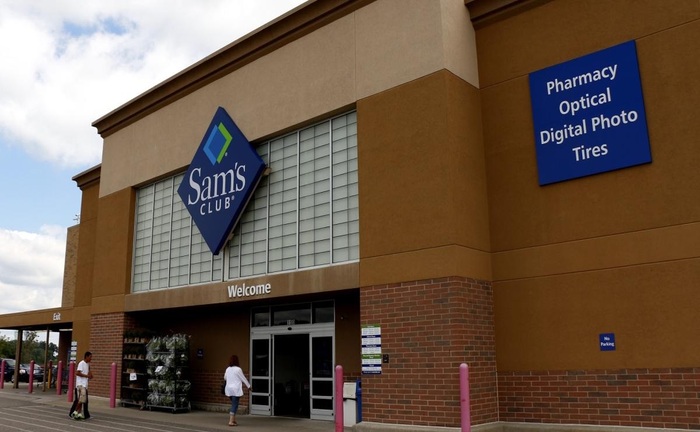 Where can I cancel a Sam's Club Membership?
Upon cancellation of a Sam's Club membership, customers may receive a refund. They must contact the store to make this cancellation through one of the following options:
Phone: Call, Monday through Friday from 8:00 am to 8:00 pm, 1(888) 746-7726. You will be issued an electronic gift card as part of the refund.
In-person: Go to the counter of one of Sam's Club's physical stores and request cancellation of your membership and refund on the spot.
Online: From the official Sam's Club website.
Sam's Club Cancellation Requirements
In order to cancel your Sam's Club membership, you must comply with the terms of service. This means that to request a full refund, the membership must be canceled within 30 business days of the start of the membership. If a refund is requested for the membership after the 30 days have passed, a pro-rated refund will be given based on the elapsed time.
To cancel a Sam's Club membership, the applicant must present their Sam's Club card, an original photo ID, and the membership agreement with the date on which they became a member of the company.
How to cancel a Sam's Club membership?
To cancel a Sam's Club membership, the member must go in person to a Sam's Club store and follow these steps:
Gather all the paperwork mentioned in the previous section.
Go to the store counter for Sam's Club members.
Consult the customer service advisor and give them all the documentation (membership card and ID).
Discuss the membership cancellation.
You will need to fill out a form and ask for a copy of the document to be given to you to terminate the membership.
After 30 and then 60 days of your Sam's Club membership cancellation request have passed, check the credit card information associated with Sam's Club to verify that you have not been charged the next month's membership fee.
What are the types of Sam's Club memberships?
Sam's Club offers two types of memberships for its customers. On one hand, the basic Sam's Club membership, and on the other, the Sam's Club Plus membership, which has more benefits.
Sam's Club membership: $50 per year.
Bonus Offers Program.
Curbside Pickup.
Instant Savings.
Sam's Club Mastercard®.
Members-only fuel savings.
Tire and battery center.
Complimentary membership.
Add-on memberships.
Sam's Plus Membership: $110 per year.
Sam's Cash™ for Plus.
Bonus Offers Program.
Free Shipping.
Curbside Pickup.
Pharmacy Savings.
Optical Savings.
Instant Savings.
Sam's Club Mastercard®.
Members-only fuel savings.
Tire and battery center.
Complimentary membership.
Add-on memberships.
Why should I cancel my Sam's Club membership?
If any of the following statements apply to you, it would be in your best interest to cancel your Sam's Club membership, as continuing to pay for it could be counterproductive in the long run.
You do not use your benefits.
If you don't make good use of your membership, the best thing to do is cancel it, since you will be paying for something you don't use otherwise. If you waste the benefits that the company offers you, either because you do not go shopping often or do not take advantage of the sales, it is advisable to cancel the membership.
Many other supermarkets and stores sell products that you can find in Sam's Club with the added benefit of better discounts for their members, or cheaper memberships that adjust to the individual's needs.
You don't visit Sam's Club often.
In case you have moved locations and no longer have a store nearby, meaning you are no longer using your membership benefits, it makes no sense to keep paying for your membership, as you will surely prefer going to other stores near your new home to do your shopping.
Sam's Club stores contain a large variety of products, which can generate anxiety and stress when selecting the specific items the buyer is looking for, In addition, the layout of the aisles is constantly changing, so looking for the product section you need could become a hassle that takes a lot of time.
If you love to shop, a membership may encourage you to buy more and more often, which can hurt your finances. Overspending can become an addiction and cause financial problems, such as credit card debt with your bank, which, in turn, will cause you much stress. To avoid these problems, and if you think this can be inconvenient for your pocket, the best thing to do is to cancel your Sam's Club subscription.
References
Was this Content Helpful?