Before contracting a TV and Internet service, looking for the company's price variety and promotions is always necessary. One of the best options is Fios, from Verizon, since it provides a faster internet connection, according to several users.
However, although many Internet users choose Fios, some are unsatisfied with the company's performance, so they cancel their subscription. This process is not entirely straightforward, and, like a job interview, you will need to be prepared when the time comes to cancel Fios.
What is Fios?
Fios is a fiber-optic network that brings faster Internet speeds to Mid-Atlantic and New England users. This advanced fiber optic network enables fast and secure mobile and Internet data, with bandwidth for multiple devices to be used simultaneously.
Verizon is the company in charge of providing Internet, TV, and phone access through Fios fiberoptics, which allows for hassle-free surfing. If you want to forget about slow internet, with Fios, you will be able to do so since its upload speed is up to 25 times faster than cable internet.
Fios offers different packs among its services so customers can purchase internet, telephone, and television, either separately or as a combination of all or some of them.
Benefits of Fios
Increased Internet capacity and speed thanks to fiber optics and broadband.
Uninterrupted and seamless connection.
Video playback.
Customers have been satisfied with this award-winning service for speed.
Free installation is available instantly at any time.
No annual contracts.
Service termination with early cancellation.
Up to $500 refund with early termination.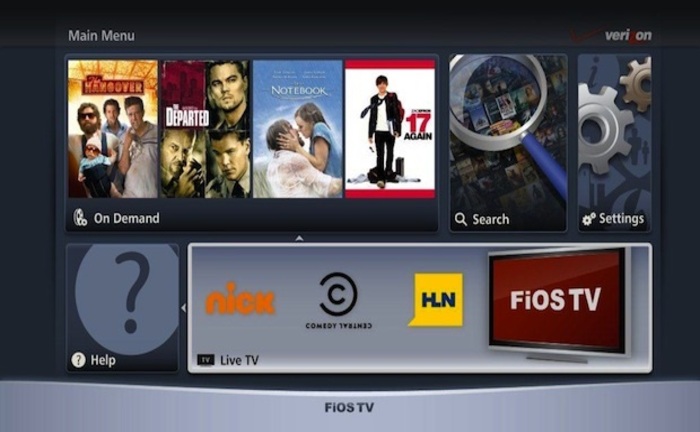 How to cancel Fios
Canceling Fios is very tedious since customer service personnel will do anything to keep you from terminating your contract with the company, thus continuing to contract their services.
To cancel Fios, you must contact an advisor by phone and have all the documentation and information that may be requested. After cancellation, you must return the equipment and verify the status of the final bill.
How to cancel Fios online
Unfortunately, you cannot cancel Verizon Fios online, as this option is unavailable. The only way to request cancellation is to call Verizon by phone, but be prepared for a series of interrogations by customer retention counselors.
In case of relocation, remember that you can change your location without suspending the service or changing your plan and you can still request discounts or promotions.
How to cancel Fios by phone
Fios only has the option to cancel your service through phone calls, which must be made Monday to Friday, 8:00 am to 6:00 pm (Eastern Time). Then, you will need to follow a few (not so) simple steps.
Call 844-837-2262 (Fios Retention Department).
An autoattendant will answer, and you must enter all the requested information about your account (account number, first and last name, ID, address, etc.) to confirm your identity.
Be prepared to answer a series of questions about unsubscribing (it can often be stressful, so you will have to think about what to answer and stick to your decision).
After answering the questions, a human advisor will contact you.
Tell them about your situation and request the cancellation of Fios.
You will then be redirected to another retention representative whose main goal in this call is to retain you as a client. They are sure to give you some promotion to keep you with them.
Recommendations for unsubscribing from Fios
Once the customer service advisor answers the phone, you must have a valid reason to cancel the service since they will ask you questions about your decision. You can make up excuses, if you don't have one, just to be granted Fios cancellation; such as that you are moving to another country or state where Fios does not provide services or that you just set up a new IPS and it is not compatible with Verizon Fios.
It is essential to verify, if you are "moving" to another state, that Fios is not available in that area.
Another tip is to be polite with the person who advises you since, often, if you are upset or have no patience and want to cancel the service as quickly as possible, the worker could cut the call, and the cancellation will not be made. Being polite is not synonymous to giving in to a proposal.
You need to stand firm with your choice if you are offered a discount but do not want to continue with the company.
After the cancellation process is completed, we recommend that you verify with the customer service advisor before ending the call. Ask for a cancellation code to ensure your service has been properly canceled.
Do I have to pay an early termination fee?
If you decide to cancel Fios during your contract term, you will be charged an early termination fee, which will decrease over time. These fees can range from $350 to $15 per month.
Do I have to return the Fios equipment?
Yes. Verizon rents you the modem and related equipment when you sign up for service, but you must return it as soon as you terminate service with the company. This return must be made within 30 days of cancellation.
To return the leased equipment, you may leave it at a Verizon location or send it by post with a pre-paid label. It is essential that when you return the devices, you are given a receipt as proof.
There may be errors in the system, and you must confirm that the items are no longer in your possession. If you do not have your return receipt, the company may charge you additional fees (not cheap) for "holding" their equipment.
References
Was this Content Helpful?