Finding a job is very stressful since you have to go through different instances conducted by the company to choose their future new employees. Waiting to find out if we have passed the second interview can cause much anxiety.
Always be aware of any means of contact we have provided since the human resources team can send us an e-mail, call us by phone, or leave a voice message if we have not answered their call.
Why am I being asked for a second job interview?
Most corporations and companies conduct several instances to select their employees. These interviews are usually divided into two or three parts, so you should always be prepared if you are called, even if you think you did poorly in the first interview.
Generally, the second interview is to get to know the potential employee better. The questions asked are more personal, and the company manager and other company members will likely be present.
Among the most frequent issues that are touched upon in the second job interview we can mention:
Description of the interviewee's personality.
Skills for the position.
Short and long-term expectations.
Previous experience.
Professional objectives and salary expectations.
What you would like to work on in the place.
Talk about issues you forgot to mention in the first interview.
How to respond to a second job interview?
If you have gone on to a second job interview, the vacancy likely is yours, but you should be prepared for any questions you may be asked at the second interview. If you have been chosen to interview again, they are interested in your profile, and you have made a good impression.
In the next stage of this selection process, you should be relaxed and enthusiastic as much as possible (but not too much). You must always be polite and accept the time and day agreed upon for this second interview, as it would look awful if you wanted to change the date.
Usually, the Human Resources department of the company in question will contact you by e-mail or phone, so you should be attentive to both. When you receive this invitation, you must confirm your presence for the second interview, and there are several ways to do this, depending on how you were contacted.
How to reply to a second interview invitation in person?
Suppose you are invited to the second one immediately after finishing the first interview. In that case, it is because, without a doubt, you have been one of the possible candidates selected from all the applicants for the position.
This communication is personally the best since not only will you be sure that the recruiters were delighted with you, but also you will not have to be glued to the phone or checking e-mail and dealing with anxiety about receiving the call.
After you are told that you have made it to the second round and are face to face with the recruiter, you will be asked if you can attend the second interview on a specific day and time. You should respond and accept the proposal cordially and politely, and try not to refuse the agreed date, as this could be detrimental to you.
Confirmation by e-mail
One of the most common ways companies contact future employees is by e-mail. In your response through this platform, you should always maintain the politeness we discussed in the previous point and show gratitude for the opportunity.
Accept the second interview by e-mail and comment on your satisfaction, knowing that you have been chosen for the next instance. Show your gratitude for the response, and confirm that you will attend the interview at the agreed time and day (write them back to make sure). If you cannot, you can indicate your availability to reschedule the interview.
Let the recruiter know that you are excited to meet with them again for the next stage. Ask if you need to bring any additional documentation or information to the meeting, and, finally, say goodbye formally and cordially. Expand on the original message you received to which you are responding.
By telephone
If you have received a phone call from the recruiter, you should do the same as above and be prepared to answer the call. Try not to be nervous, as it may show in your tone of voice. Agree to the date of the second interview and always be polite.
Write down all the information they give you from human resources (time, day, address, whom to ask for, etc.). Remember to ask if you need to bring any extra documentation to the second interview.
By voice mail
If you haven't yet answered the phone call you were waiting for, you must return the call, and, in case you do not get an answer, you must respond by voicemail. To avoid being unprepared, the best thing to do is to write down all the information and what you will say on paper so that you don't forget anything.
Remember that the voicemail will not last long, so you should synthesize your answer to be as clear and brief as possible but takes it for granted that you will attend the second job interview.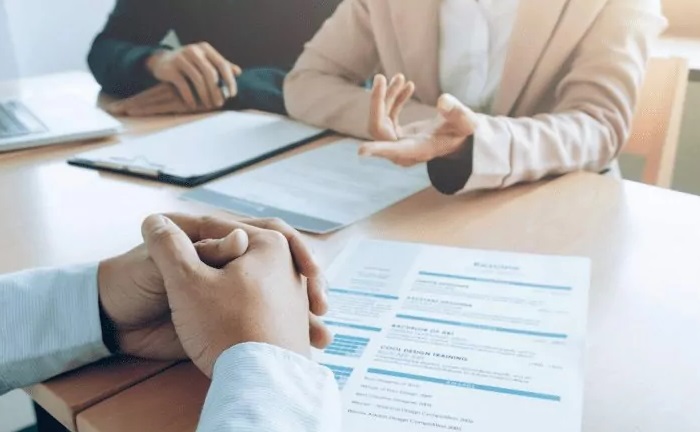 Tips for responding to a second job interview
After confirming the date and time of your second job interview, there is no need to respond again. Please send your e-mail, and that's it unless you have doubts about whether or not the recruiter received your e-mail. In that case, send it again, clarifying that you don't know if the e-mail was sent or not and that, as a precaution, you are resending it.
If you cannot answer the manager's call and they have left you a voice memo, respond by calling the number again and, if they do not answer, leave a voice memo.
In this case of not receiving an answer after sending a voice mail, you should go to the e-mail to inform them that you have already answered and will attend the interview.
Let them know that you have sent a voicemail, but since you did not receive a response, you would prefer to make sure, by e-mail, that they have been notified at the company.
When writing an e-mail replying to the second job interview, write a brief thank you note for the invitation.
Confirm the time, date, and place of the second interview.
Send your response within 24 to 48 hours of receiving the invitation. The sooner you respond, the better.
Call the interviewer by his or her full name and always thank him or her for the confidence.
Repeat the reasons why you feel you are suitable to fill the vacancy in the company.
If possible, answer in the same way you were contacted.
How to reply to confirm a second interview by e-mail: A step-by-step guide
While we will leave you with a series of sample responses to a second job interview below, which you can download by clicking on the button, it is essential to know the structure of the e-mail. This way, it will be easier for you to write your e-mail.
Steps to follow to confirm a second interview by e-mail:
Enter the e-mail you received from the company and click on "Reply.
Allow the original message you received from the company to be read so that they know you are responding to their invitation.
Before you start, write your first name, last name, city, zip code, and state in different paragraphs.
Please do the same as in the previous step, but with the interviewer's information, and add his or her position in the company.
Begin your answer with "Dear Mr./Mrs. (Last Name)", followed by a comma (,).
Thank them for the opportunity to allow you to have a second interview.
Explain why they will not regret having selected you for the second instance and the contributions you will make to the company.
Confirm the place, date, and time of the interview. For example, say: "I will be there next (day) at (time) at (address)".
Ask if you should bring any additional information or documentation.
Thank the interviewer for allowing you to have the second interview. Be very enthusiastic about being part of the company.
Say goodbye with a cordial greeting, and then close the letter with your signature.
References