Technology is constantly evolving, introducing new ways of doing almost anything and updating at lightning speed to keep up with the latest developments. Finance-related transactions are no exception, also benefiting from technological innovations that constantly improve the way they work.
Recently, the ways of paying and receiving money have evolved. Payment methods are easier to use and successfully integrate platforms that operate on a global scale. While there are many options for these transactions, the most prominent ones offer a unique and customized range of services geared to meet the needs of their customers.
If you want to send money to another country such as Australia, France, or any other, you will have a few options. We just recommend that you do a lot of research to find out which method works best for you.
These are your options for sending money internationally
Sending money to another country can be a bit cumbersome, so you need to know the different ways in which you can make this financial transaction without dying in the attempt.
Options
Peer-to-peer
Fast and easy transactions between users of different banks.
Money transfer application
Nowadays there are many instant money transfer apps available.
Overseas accounts
Many U.S. banks have branches outside the United States or are part of international consortiums, making the financial process easier.
Peer-to-peer
One of the methods that recently has considerably increased its number of customers is peer-to-peer. Thanks to its ease and speed of transfer between users of different banks, this has positioned itself as one of the easiest and most efficient ways to send money to another part of the world.
In addition, they are the favorite platforms because they do not require so much information to open an account with them and, in some cases, you can affiliate your cards. In this case, the most recognized companies are Paypal and Zelle, and once you learn how to accept money in Zelle, believe us, you won't want to stop using it.
The first one is allied to hundreds of banks in the United States so that its customers can enjoy its benefits and receive money instantly, but it is only available for those who have an account in the US.
And the second one offers its services without the need to affiliate a bank account to send and receive money; however, some fees are high and to verify the account you will need a valid card.
Money transfer app
Thanks to technology, it is no longer necessary to transfer money to other countries from a bank account. Nowadays, there are several platforms that allow you to receive and send money in a matter of seconds and it doesn't matter which payment method or receipt you use. There are even some money transfer apps that are impossible to track.
Just create an account, add the requested data (ID number, phone number, and email, address) and that's it! In minutes, your friend in the north of Canada will have the money you owed them. Here you can opt for the worldwide favorites: WorldRemit and Remitly.
With WorldRemit you can enjoy many benefits such as sending cash to your friend's home or transferring money with Apple Pay. In addition, it is available in 130 countries and you can create an account at no cost.
Similarly, with Remitly you can instantly send money to over 100 countries and in a variety of ways, but their fees and exchange rates vary depending on the country of the person receiving the payment.
Overseas accounts
If you prefer traditional methods and trust banking, Overseas accounts are your best option for sending money. Many banks in the U.S. have branches outside the country or are part of international consortiums, which facilitates the financial process.
Keep in mind that when you open an Overseas account you will be obliged to declare it to the Internal Revenue Service (IRS); however, if you want to send money to that account or to someone else's account in the same bank or allied entities, having an offshore account is the solution if you also have to consider the currency exchange.
Unfortunately, this is one of the most expensive options, since it is mostly used by businessmen and people who are usually traveling constantly.
What should I know before choosing an international money transfer service?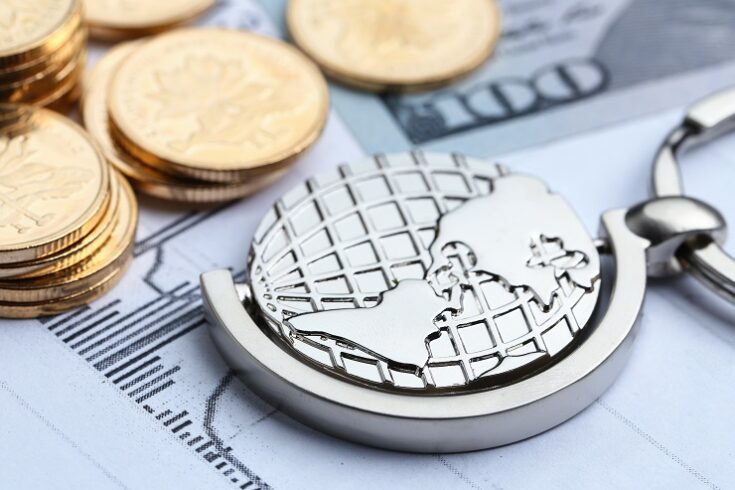 Want to send money from the US, but don't know which platform to use? Because of technological advances, it can be very overwhelming to select a specific one, so you should consider several criteria before selecting one.
What you want: Decide if you will be sending money from one bank account to another or if it is a Peer-to-Peer financial transaction
Availability outside the U.S.: Find out if the same platform is available in the country you are transferring to. Some companies do not offer services everywhere
Fees and rates: Ask about transaction and conversion taxes, as well as limits and other policies implemented by the financial company on international transfers
Speed of the transaction: Find out how long it may take for the transaction to be effective in the account that will receive the payment
Security protocols: Find out about the security protocols offered and whether the receiver must have an account with the highest verification category. Some services only require the receiver to have an account with a certain level of verification
Once you know all this information, you can decide which method best suits your needs and tastes. In addition, having the most important information will help you avoid misunderstandings and possible delays.
How can I save on international transaction fees?
Researching is your best option to save when making an international transfer. Therefore, you should know about fees and exchange rates. You should also know if the method you choose charges monthly fees for holding the money in the account, which will vary if the platform you choose only works as a sending method or if it has a wallet.
Sending money abroad is expensive if you don't do the necessary research. In addition, some companies do not show their users the amount they charge for conversion, which generates more expenses, confusion, and annoyance.
Monito can save your pocket
If you think there is a lot of information you haven't been able to process yet or you simply don't know what else you should investigate, the Monito platform will be your great ally. With only a few years in the market, it has positioned itself as the favorite advisor for those who send money from one country to another.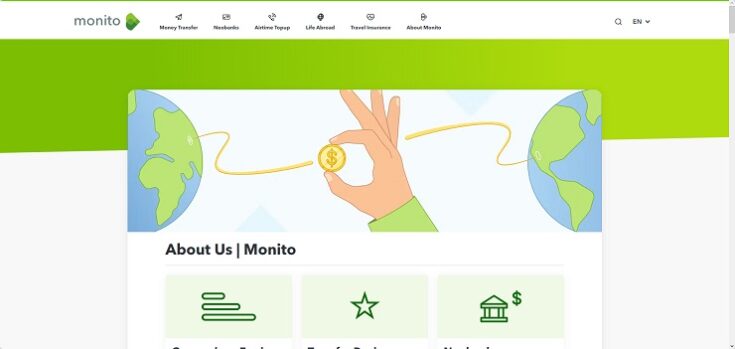 Considered the best in its area, this page will help you know which is the cheapest way to transfer money according to the country where the money will be received. At the same time, the platform will show the different service providers and other data that will help you in future transactions.
References