On a serious note, who would miss a chance to get free money for their education? There are plenty of scholarships available and an even higher number of applicants struggling to win those scholarships. The scholarship application process can be a tad nerve-wracking, especially writing a scholarship essay. 
What should I write? How should I start? What should my essay include? These are just a few thoughts students go through as the essay submission time ticks away. Nevertheless, we are here to help! Most scholarship offers have cutthroat competition, and reviewers might not even have enough time to read all the submitted essays. 
This is why you should be more attentive to the introduction of your essay. The first sentence is the first best chance you have to impress the reader and compel them to continue. This constructive guide on how to start a scholarship essay takes you through essential writing tips and guidelines on how your essay can be your ultimate tool for acing that scholarship. 
How to Start a Scholarship Essay
There is no one sure-fire way for students to write their scholarship essays. Still, the introduction of an essay can make a significant and lasting impact on the reviewers, enough to change their decision. The first few sentences at the start of your essay must be able to grab the readers' eyes and attention. 
But amid the thousands of applications, how are you going to make your scholarship essay stand out? Here is a general overview of what your essay's introduction, body, and conclusion should entail.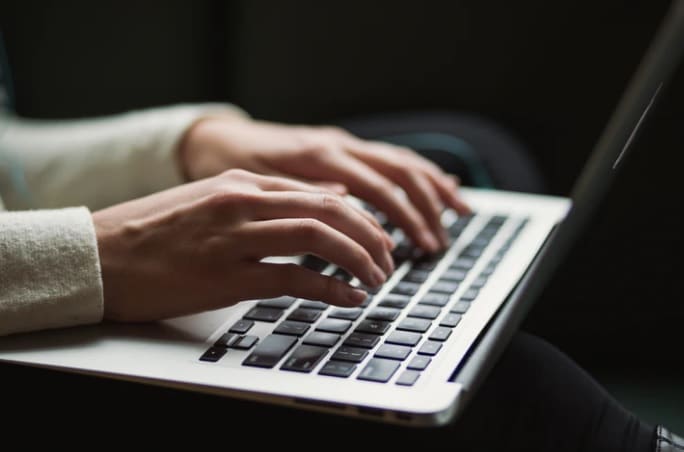 The Introduction of the Essay
You must keep the introduction of your essay simple, concise, and sweet. If your essay's topic is based on a question, it is unwise to repeat the question and state how you will answer it. Instead, you should downright get to the point. 
Whether you maintain a casual, professional, or bookish tone in your writing, you must be able to engage your reader. You can either do this by narrating a relevant story or a personal one. With the reference of a story, your reader can better relate with you personally and intellectually; hence, avoid using facts and figures. 
The majority of applicants will also use quotes to make their essay different, but in vain. The reader wishes to know about you, so your essay should inspire your style. Sometimes, metaphors and jokes are excellent ways to grab the reader's attention. 
As an applicant, you should attempt to establish a personal connection with them from the beginning because readers are far more likely to remember you if your essay contains a personal incident or story. 
The Body of the Essay 
Make sure you use the right selection of words and be precise in your language. Many applicants use the thesaurus freely for an impressive choice of words. They believe that their essay can stand out more if they use flowery language. However, your essay can turn out much better if you use words you are actually familiar with. 
A scholarship essay basically revolves around the concept of who you are, what makes you unique, what encourages you, and what drives you to go to school/college. So be precise and ensure that the reader gets to know more about YOU while reading your essay. 
Try expressing yourself in a manner that will be appreciated by the readers and will enable them to visualize you in a better way. For this, you will have to do some research to understand your audience and their values. 
Most importantly, do not forget to mention the organization or institute that is sponsoring this scholarship program. Let their integral values give you some inspiration and guidance for writing your scholarship essay. Instead of singing words of praises and saying things that they would like to hear, you should keep to your ideas and convey them in a meaningful way. 
The Conclusion of the Essay
In the conclusion, you need to summarize everything you have previously covered and pay special thanks to the scholarship board for their precious time and give you this incredible chance. Use your conclusive statements to clarify why your entire essay was brilliant. Also, your dedication, character, and uprightness should naturally be evident in your writing.
➔ READ MORE: Best Colleges and Universities with Scholarships In US
Essential Things to Know While Writing Your Scholarship Essay
No matter what the topic is, here are some essential things you should keep in mind before you start to write your scholarship essay. 
Consider the intro as your only chance to stimulate your reader's interest and convince them that the remaining essay is worth reading. This way, your chances of getting that scholarship will automatically increase. 

After giving a short yet startling introduction, you should proceed with a short and concise description of your essay to grasp their attention. 

Make sure your voice and tone resonate throughout the essay by talking about your life's challenges and experiences and what you are passionate about. 

Avoid using clichés and quotations of popular personalities in your essay. No college official would be interested in reading an essay that speaks nothing about you. 

Utilize words to reveal more about yourself and use your own examples to enhance your essay from basic to extraordinary.

There is no one-essay-fit-all concept here, so your application essays should be as unique as you are. An athletic scholarship essay should be completely different from a faith-based scholarship essay.

You need to ensure that your reader effortlessly stays on track with you, so do not divert from one subject to another midway. 
Essential Mistakes to Avoid
Here, we will identify some of the silliest mistakes that often cost students their scholarships. By all means, here are some things that you should avoid in your essay: 
Do not use long, extravagant words just to appear cool. Instead, make a very genuine and natural introduction. 

Avoid blandly introducing yourself. Think of a unique way to familiarize yourself with examples. 

Do not use naïve sentences such as "I am eager to get this scholarship," no matter how true it may be. This is something understood and can only make your essay appear childish.

Do not ever skip the rereading stage. It is essential to proofread your essay to spot the critical grammatical mistakes and sentence formations before submitting it. 

Do not restate or rephrase the original content over and over again. 
Was this Content Helpful?