Being a child of a veteran brings a level of sacrifice that is sometimes unseen. Some not only have had to move constantly due to the relocation of one of their parents but have also lived or are living with the prolonged or permanent absence of one of their parents because of their responsibilities and commitment to the country.
Fortunately, in the U.S. there is an important offer of scholarships for them. Each has specific requirements and the amounts vary by organization or state. However, they are excellent options for veteran's children to continue their education.
Scholarships For Veterans Dependents
There are a considerable number of scholarships available for children of veterans. In most cases, the requirements are similar, such as being a direct descendant of a veteran and being under the age of 23. They also require a minimum GPA, which varies by program, as well as scholarship coverage.
A person wishing to be a beneficiary of one of these programs must intend to complete a long professional career, either in college or at a university. Furthermore, You must have completed a certain number of hours in extracurricular activities.
Children of Warriors National Presidents' Scholarship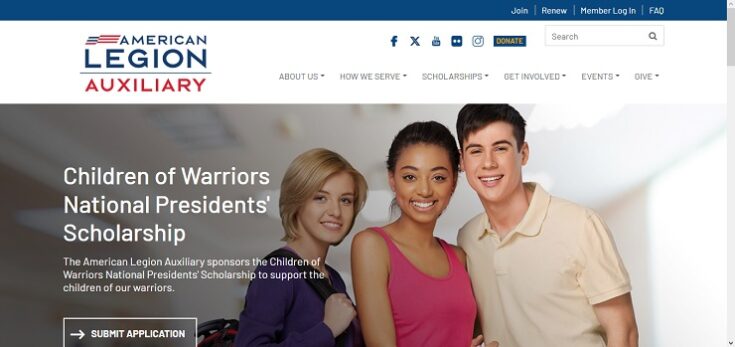 This is a program of the American Legion Auxiliary to fund the education of direct descendants of United Stated Armenian Forces veterans, without requiring them to be members of The American Legion. However, they must meet these requirements:
Descendants of members of The American Legion from April 6, 1971, to November 18, 1018
Descendants of members of The American Legion from any date on or after December 7, 1941
Have volunteered 50 hours during high school
This offers 15 scholarships of $5,000 to applicants nationwide who desire a four-year degree at a college or university. The amount can be used to purchase books, tuition, and fees, as well as other similar expenses.
AMVETS Children/Grandchildren Scholarships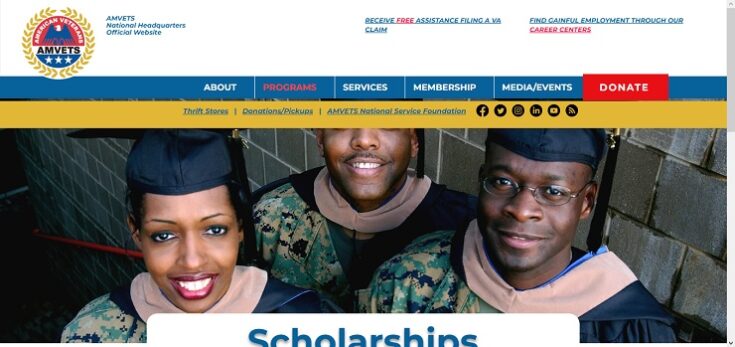 American Veterans offers several scholarships for active duty and veterans. There are also scholarships available for their family members and they must meet the following criteria:
High School Senior
Availability to pursue the degree in the Fall Semester of the year to be studied
No criminal record for the sale or possession of illegal weapons or drugs
Scholarships are available for both children and grandchildren. In addition, coverage may be up to $4,000. If you are going to apply, you must do so on the date indicated on the page, as there are no exceptions for late submissions.
Scholarships for children of deceased or disabled veterans
If you are the child of a deceased or disabled veteran, you will find some options that can help you cover part of the cost of an undergraduate degree or certificate program. In all cases, you must have a document certifying the veteran's illness or disability.
Some of these scholarships are also available for children or grandchildren of veterans who are deceased or who have been kidnapped or classified as prisoners, according to the appropriate federal office.
Florida Student Financial Aid – CSDDV
The Scholarships for Children and Spouses of Deceased or Disabled Veterans (CSDDV) is a scholarship for children or legal spouses of Florida veterans. Among its requirements for offspring to be eligible are:
Be between the ages of 16 and 22
Be a dependent child of a veteran who is certified by the Florida Department of Veterans Affairs
It is also important that the veteran has a legal certification that indicates the date of death, disability, illness, or if they were classified as a prisoner of war. This scholarship can cover up to 110% of the initial credits required by the program to which the child veteran applied and is automatically renewed if they maintain the cumulative grade required by the program.
Hero's Legacy Scholarship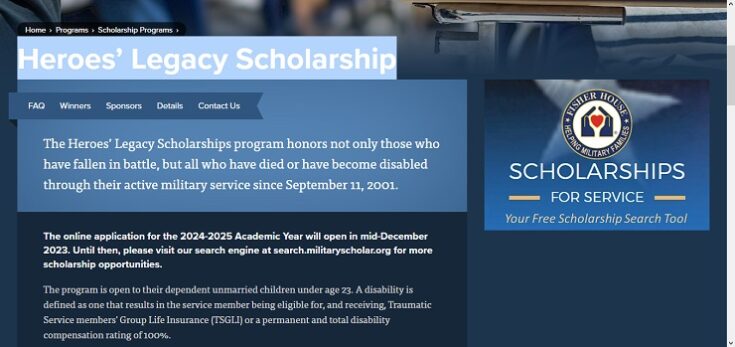 This is a scholarship program of the Fisher House Foundation. It is designed solely to support children of those who were killed, disabled or active during 9/11. Recipients must meet these criteria:
They must have applied for a bachelor's degree or community/junior college
If they are a high school student, they must have a cumulative GPA of 3.0 or higher
If they are a college student, they must have a cumulative GPA of 2.5 or higher
They must be under 23 years of age
They must not be married
For this program, the applicant's academic achievements are taken into consideration, as well as their work experience and the performance of activities outside academic hours as a volunteer. In addition, they must prepare an essay for the selection process.
Best Scholarships for military dependents
Although I have already told you about some programs that benefit descendants of veterans, either nationwide or only in some states, these are the best scholarships that you can apply for if you are a veteran's child:
Army Scholarship Foundation Undergraduate Scholarships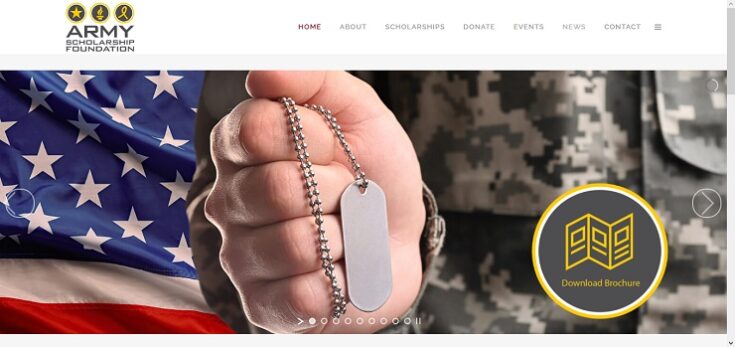 In this scholarship, they evaluate the economic situation of each family for the awarding of the scholarship, as well as other criteria. The total amount of the scholarship is $1,000, but it may vary depending on the donations received by the organization.
In this case, the foundation does not cover all the years of the career, but it does encourage the beneficiary to apply annually so that their profile can be reviewed again and participate in another scholarship that covers the corresponding year.
Marine Corps Scholarship Foundation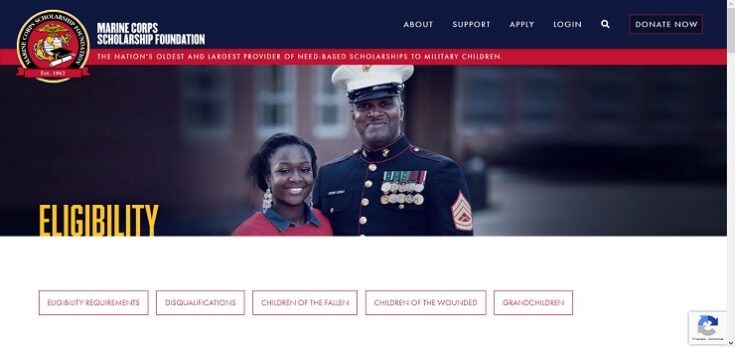 Like the previous one, one of the criteria is the annual family income, since you must demonstrate that the income is less than $112,000. In addition, it is important to know that if you are a descendant of a veteran, you must have an honorable discharge to be eligible.
Depending on the veteran's situation, you can apply for one of these programs: Children of the Fallen, Children of the Wounded, and Grandchildren. Unlike the previous one, this foundation guarantees that the scholarship will cover four years of studies, but the total amount will vary depending on the program you benefit from.
References