Dashlink Doordash are two separate companies offering a unique platform to connect contractors with businesses and enable them to complete local deliveries. DASHLINK is a company that has revolutionized the way contractors connect with businesses, including retail stores, e-commerce companies, and logistics firms.
DASHLINK has created a valuable link that benefits both parties (DASHLINK and Contractors) by offering a platform that facilitates communication between contractors and businesses. Contractors can easily find delivery opportunities, while businesses can quickly and efficiently complete local deliveries.
Differences between DASHLINK and DoorDash
DoorDash allows Link merchants to submit requests for local delivery of goods to buyers or for buyers to submit requests for local delivery of goods to Link merchants when such goods are purchased separately and apart from the DoorDash platform.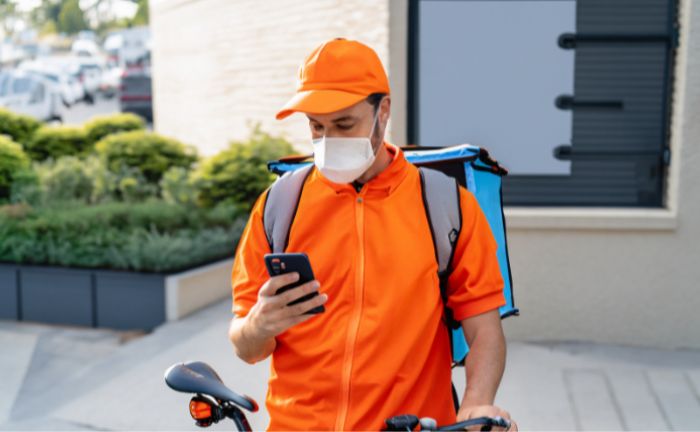 DoorDash is a highly sought-after and widely used food delivery platform offering users a wide range of restaurants. DoorDash's app or website allows users to browse menus, place orders, and track their deliveries in real time, making the entire process a breeze.
The platform's delivery drivers, known as "Dashers" or formally "Contractors," are committed to ensuring that food orders are delivered directly to customers' doorsteps in a timely and efficient manner, providing them with a seamless and hassle-free food delivery experience.
On the other hand, DASHLINK is a powerful order management tool developed by DoorDash. This innovative platform provides restaurants with comprehensive tools that enable them to receive, process, and coordinate orders more efficiently, including seamless integration with existing point-of-sale (POS) systems.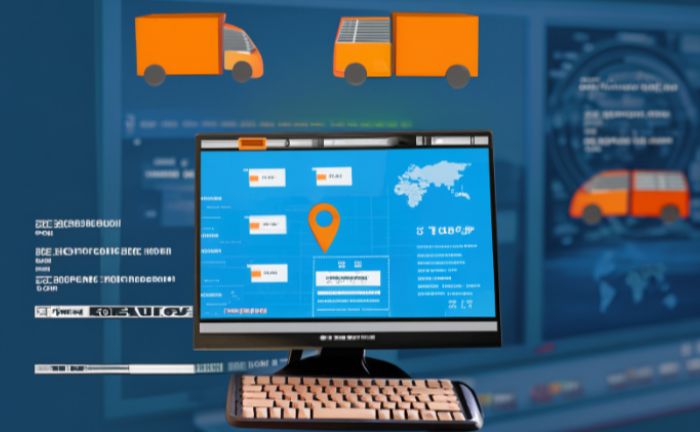 In addition, DASHLINK generates useful reports and analytics that help restaurants gain valuable insight into their operations. This information enables restaurants to make informed decisions and improve performance, increasing profitability and customer satisfaction.
How does DoorDash work?
With DoorDash, users can access a wide range of restaurants in their area through the mobile app or website. The restaurant selection process is simple and engaging, allowing users to quickly explore numerous culinary options and discover new flavors.
Once users have made their selections, DoorDash streamlines the ordering process, allowing users to customize their orders by selecting dishes and adding modifications according to their preferences. In addition, the add-to-cart feature enables users to combine products from different restaurants into a single order.
DoorDash manages the coordination of deliveries by sending the order to the appropriate restaurant and finding a "Dasher" to pick up and deliver the food to the destination specified by the user. One of DoorDash's most prominent features is tracking order status in real-time. Users can use the DoorDash app to track their delivery progress and know if DoorDash can't find a delivery driver or, instead, what is the Dasher's estimated location.
How does DASHLINK work?
DASHLINK is a tool developed by DoorDash for its partner restaurants to optimize and streamline the process of receiving and managing orders. It integrates with the restaurants' existing point-of-sale (POS) systems, allowing for smooth communication between the restaurant and DoorDash.
When a customer places an order through DoorDash, DASHLINK automatically receives the order details and transmits them to the restaurant instantly. The company facilitates internal order management at the restaurant, including instant notification of the order to the kitchen staff and organizing orders based on their estimated delivery time.
DASHLINK generates detailed reports and analyses on order performance. It provides valuable data on the average preparation time, delivery efficiency, and customer preferences to help restaurants make informed decisions and optimize their operations.
Relationship between DoorDash DASHLINK and Contractors
DoorDash and DASHLINK have a symbiotic relationship where DoorDash provides the delivery platform and customer interface. At the same time, DASHLINK empowers partner restaurants with a dedicated order management system tailored to their specific needs.
This agreement establishes a principal and independent contractor relationship. The parties are not employees, agents, joint ventures, or partners of each other. Neither party can bind the other unless specified in the agreement.
DASHLINK cannot control how the contractor performs the Contracted Services. The parties agree that DASHLINK's ultimate authority provisions are for the safety of buyers and other contractors using the DOORDASH platform or to comply with federal, state, or local laws.
DASHLINK will report all payments made to the Contractors using an appropriate IRS Form 1099, and the contractor agrees to notify the relevant tax authorities of all payments and cash gratuities.
Payment for services between DASHLINK and contractors
This agreement outlines the payment terms for the contractors, who will receive payment per accurate Contracted Service completed in an amount consistent with the publicly provided pay model unless otherwise negotiated or notified by DASHLINK in writing.
DASHLINK reserves the right to adjust or withhold payment if they reasonably believe the contractor defrauded or abused the platform. The contractor retains 100% of any gratuity paid by the purchaser.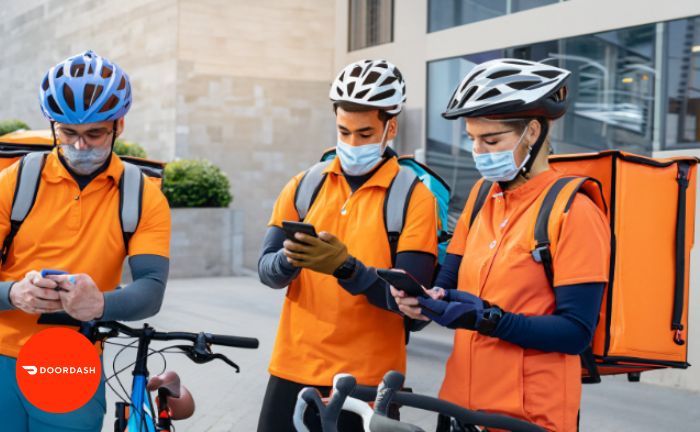 DASHLINK will use the DoorDash platform to facilitate and transmit payment for the Contracted Services to the contractor, with amounts transferred via direct deposit every week unless otherwise notified or opted into faster payment options.
The contractor agrees not to manipulate or abuse promotions or referral offers, as doing so constitutes a material breach of the agreement and may lead to termination.
FAQs
How to Become a DASHLINK DoorDash Contractor?
Merchants or Contractors must provide basic information and their EIN to become a DoorDash partner. They must comply with all applicable laws and regulations and can cancel or change their partnership plan anytime.
Can contractors work for themselves or other businesses using the DASHLINK platform?
No. DASHLINK cannot restrict contractors from working for their own or other businesses, even if they compete with DASHLINK, as long as it doesn't violate the agreement.
Does the contractor have to buy anything from DASHLINK to do business or sign the agreement?
No. The contractor is not obligated to purchase, lease, or rent any products, equipment, or services from DASHLINK.
References