If you are a WIC (Women, Infants, and Children) beneficiary in the United States, you may be wondering if you can use your WIC card at Walmart stores. Walmart is one of the largest and most popular retailers in the country, with a wide variety of products available.
Now, as you may know, the WIC program is designed to help families access healthy and necessary foods. WIC recipients receive an electronic card that is reloaded monthly with a specific allotment for the purchase of WIC-approved foods.
Does Walmart accept WIC?
The answer is yes, Walmart accepts WIC in its stores. This is great news for WIC recipients, as Walmart has a large presence throughout the United States and offers a wide range of products.
When you visit a Walmart store and wish to use your WIC card, you will find that many eligible products are available for purchase. These products may include staples such as fruits, vegetables, cereal, milk, cheese, eggs and more. In addition, Walmart also offers options for infants and toddlers, such as infant formula and baby food.
It is important to note that not all products at Walmart are eligible for purchase with the WIC card. The WIC card has specific restrictions on the types of foods and brands that can be purchased. These restrictions are designed to ensure that WIC recipients get nutritious and appropriate foods. Be sure to read and understand the WIC guidelines before shopping at Walmart.
Procedure for using your WIC card at Walmart
Using your WIC card at Walmart is an easy process. Look for the "WIC" or "EBT" sign in the store.
Identify eligible products, such as fruits, vegetables, dairy products and baby food.
Go to the cashier designated for WIC payments. Present your WIC card to the cashier and enter your PIN.
The cashier will verify the balance and process the payment for eligible products.
Remember that each state may have slightly different policies and guidelines regarding the use of the WIC card, so it is important to familiarize yourself with your state's specific regulations.
Furthermore, keep in mind that not all Walmarts may accept WIC, as some may not be enrolled in the program or may have additional restrictions. Therefore, it is always advisable to contact your local Walmart before making a visit.
What can I buy at Walmart with my WIC card?
At Walmart, you can use your WIC card to purchase a variety of products that meet program guidelines. Here are some examples of the types of foods that are generally eligible for purchase with your WIC card at Walmart:
| | |
| --- | --- |
| Products | Price |
| Fresh fruits and vegetables | - |
| Baby food | - |
| Juice | $4 |
| Cheese | $6 |
| Whole grains(8,8 oz) | $2,46 |
| Cereals | $3,78 - $6 |
| Breads | $4,46 |
| Eggs (12) | $5,16 |
| Milk | $6,24 |
| Yogurt | $8 |
| Peanut butter | $6,78 |
| Infant formula | $30 - $45 approx |
Remember that the WIC card cannot be used to purchase non-food items, such as cleaning products, personal hygiene items, medications or alcohol.
If you have any additional questions about the specific products you can purchase with your WIC card at Walmart, we would recommend contacting your local WIC program or Walmart customer service staff. They will be able to provide you with accurate and up-to-date information based on your location and state program.
Can I use my New York WIC card in another state?
A common question among WIC recipients is whether they can use their WIC card in another state apart from where it was issued. If you are from New York and are travelling or have moved to another state, the answer is yes, you can use your WIC card in another state.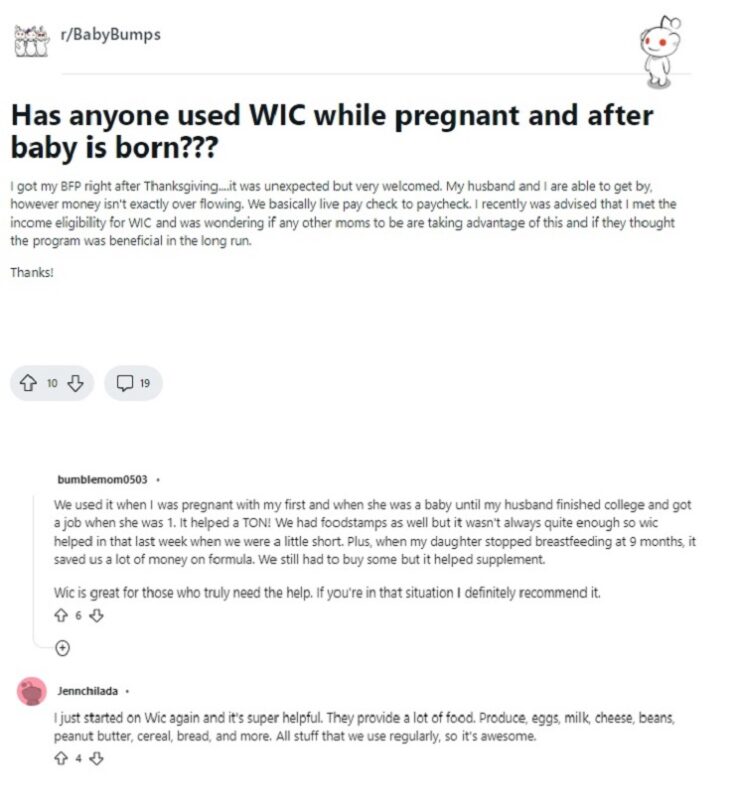 The WIC program is designed to be accessible and useful nationwide. This means that the New York WIC card is valid in other states, as long as you are purchasing products that are eligible under the WIC program guidelines.
However, it's important to note that stores may have slightly different policies regarding WIC card acceptance, so you may want to contact the store beforehand to confirm that they accept WIC.
Enjoy the convenience and wide selection of products Walmart has to offer WIC beneficiaries!
References