Perhaps, on more than one occasion you have thought about what would happen if you accidentally left your belongings in the transportation, could you recover them? Although this is a catastrophic scenario for many, if you are dealing with the company Uber or its options such as UberX, you can trust that they will help you find it.
Uber states that one of its core values is reliability and safety, precisely this, and the quality of its service, are the reason for its success. However, although they have made it clear on many occasions, many still do not know how to contact the company in such cases. Obviously, if you lose your phone in the Uber vehicle you will no longer just want to know how much the Uber costs, but rather how you call to get it back.
Lost your mobile phone? Unable to access your Uber app?
Precisely, in the Uber app, there is already a tool in your account menu that you can access if you left something in the car. But, as with many applications, many users choose to save their passwords on the network so that these are automatically filled in.
So many quickly forget the structuring of their passwords thanks to this configuration, then, when they lose their phone they have no password to log in from another cell phone. So, what procedure can be followed to recover your belongings before too much time goes by?
Firstly, do not lose your calm
Access the official Uber website on another device
Put your email or phone number in the login box, but select "forgot your password?"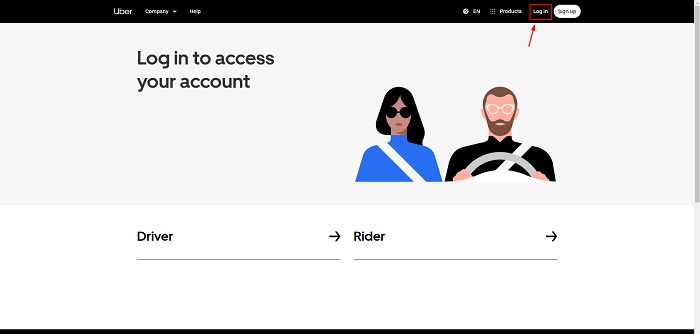 Uber will send you a confirmation code to your security contact, backup phone, or email
You will automatically log in to your account and will be able to contact the driver to retrieve your phone
However, if you don't remember any of the above, you can try contacting customer service central via Help Uber. That way, they will call you back to consign your case and look for the driver to return to your location with your stuff.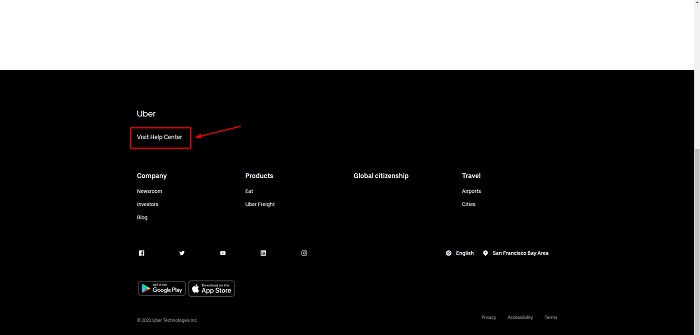 But, you must keep in mind the office hours of customer service that, unlike the trips that can be scheduled, are not available all 24 hours. In New York, and in many other cities, they are usually open until 5 PM.
Are Uber drivers responsible for lost items?
No. Although the company's policy states that every effort will be made to assist in retrieving lost items; they state that neither the driver nor they are responsible for the ultimate loss of these devices or any other belongings after the trip.
Of course, we are also talking about the fact that returning these items forgotten by the driver is an act of honesty and kindness. Something that many of these Uber Drivers, in case they find a customer's phone, agree to do without any inconvenience.
However, within the official policies of the workers of this company, they do not establish that it is an obligation to return the things left by careless users. But, as we mentioned, Customer Service will be willing to help you with your request.
How do I Contact Uber if I lost my items?
To contact the transportation company Uber in case you think you have lost your things in one of the vehicles, you can access Help Uber. It will first describe the steps to report lost items, but if you have lost your phone, continue down the page.
Locate the black button that says "log in to get Help", which will redirect you to a page where you will enter the email associated with your Uber account. Or, otherwise, enter your registered phone number. Afterward, you will be able to do the password reset process. Or, if necessary, an agent from the Customer Service offices will contact you by other means to try to manage this situation in another way.
But if, on the other hand, you want to know how you can report the loss of your keys, wallet, cards, or any other object from the app on your cell phone, we will show you how:
Log in to the Uber app from another device or, go to the website
In the options menu, locate the heading "Your trips" and look in the history for the vehicle you think you left your things in
Select "search for a lost item"
Announce to the driver that you left something in their car, they will confirm it and you can arrange a delivery
What to do if an Uber driver won't return a lost item?
As we have described above, the policies established by Uber are not responsible in case you have left your belongings and the driver does not return them. Since that would be questioning the morality and dignity of their workers if this does not turn out to be the case.
However, as this situation is recurring, the company has introduced compensation to its drivers when they return these objects. But, as we stated, this is not an obligation on their part, but rather, a demonstration of humanity.
Can I log into Uber without my phone?
Of course, if you know all your registration details correctly you can log in from any mobile device to the Uber app. Similarly, if you do not remember this information, you can also manage your passwords through the aforementioned channels.
That is, by user recovery or restoration by email or phone number where you are given a temporary confirmation code to access your Uber account as a contingency. In case you have too many problems, you could opt to
communicate with Uber Greenlight Hub
, a great option for all users.
How do I log into Uber without a verification code?
In a way, Uber gives you two ways to regain access to your account in the app. And, while there may be issues with receiving the verification code, it is the only way to log into a personal account. However, if you have linked your account to Google, Facebook, or Instagram, you can log in with these access credentials on the login page.
References